With A-level results day on the horizon, nerves are setting in and it's very easy to feel overwhelmed. But remember, there are plenty of options open to you, even if you don't get the results you expected.
Firstly, it is a good idea to have a backup plan in place to help you with your next steps.
Clearing – a quick guide
Don't assume you've lost your place
Narrowly missing out on the grades you need for your course at your firm or insurance choice university doesn't always mean you've been unsuccessful. There is still a chance that you will be considered for the course you originally applied for or for an alternative related programme.
So check UCAS Track for a status update on your application before you do anything else. For this you will need your secure login details to access the website.
There's no need to panic
If it turns out you need to explore new course options through Clearing, keeping a calm head and taking prompt action are important.
The UCAS website holds details of the course vacancies available at different universities. Take a look at the content of the courses available and ensure you fully understand what the degree involves.
If you find a course that you are interested in give the university a call to see if they are able to offer you a place. Telephone lines open at around 8am on Thursday 18 August 2016. Don't give up if you don't get a positive response from the first few universities you try. Be persistent and keep an open mind.
When you call, you will need your:
UCAS Personal ID
Details of your qualifications and results.
Some of our students talk about their experiences of Clearing and what makes studying at Loughborough so great.
Think positive
If you have to compromise and pick a different course or attend another university, this doesn't necessarily mean that you won't enjoy your experience as much. Sometimes, when an unexpected event occurs, it pushes us on to a new path and new adventures. Keep positive and make the most of this wonderful opportunity!
Explore your new home
Many universities hold open days in August, and these are really useful for getting a feel for the campus environment and facilities, as well as the chance to meet staff and students.
Loughborough University will hold an Open House on Saturday 20 August from 10am-2pm.
Start your GamePlan for results day. Let us know on Twitter using #LboroGamePlan
And here's a snapshot of how Clearing went at Loughborough University last year: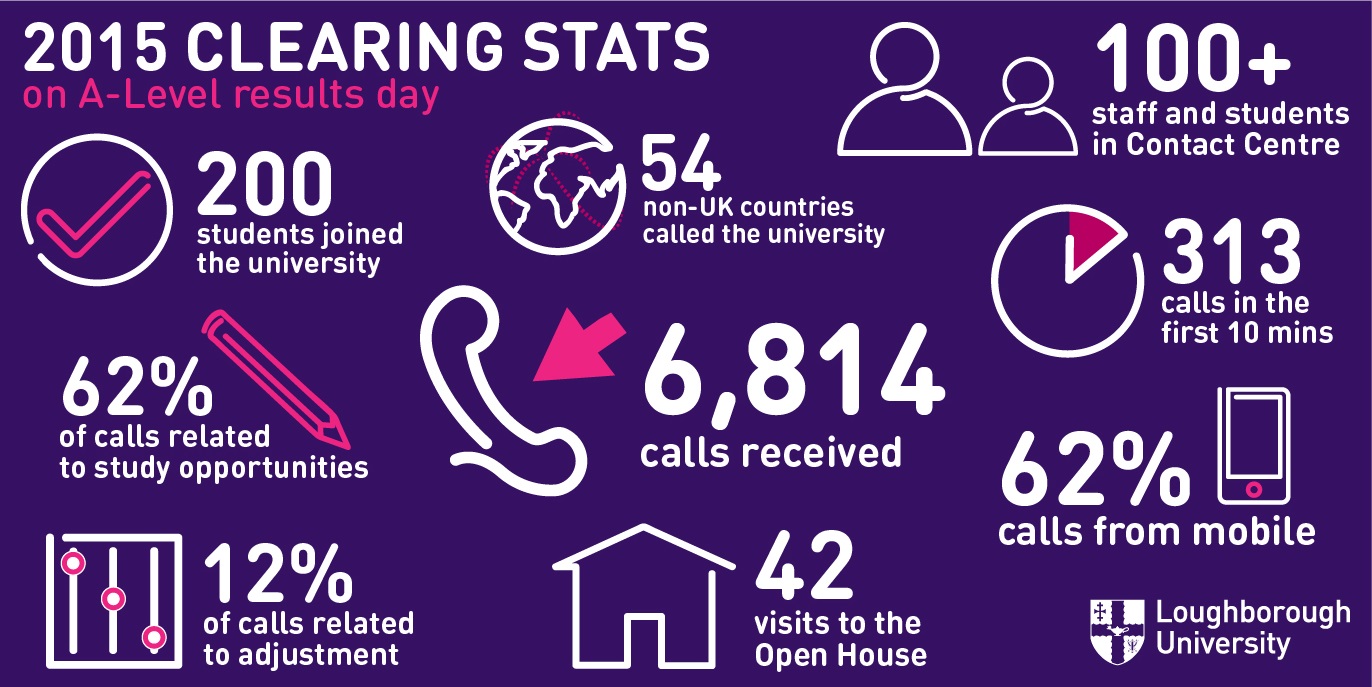 ---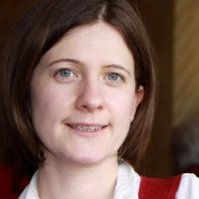 Sarah Hannaford is Head of Student Recruitment, Marketing and Admissions at Loughborough University. She is responsible for the University's school and college liaison, event, recruitment marketing and widening participation activity, as well as the undergraduate and postgraduate taught admissions process.
LIKE the Loughborough University Facebook page | Follow Loughborough University on Twitter | Follow Loughborough University PR on Twitter| Subscribe to the Loughborough University YouTube channel