This weekend (23 April) marks the 400th anniversary of Shakespeare's death. Our expert, Renaissance Scholar Dr Joan Fitzpatrick, takes a look at what dietary literature tells us about food habits in Shakespeare's day.
Heard the old phrase 'you are what you eat'? Well in Shakespeare's time, decisions on what to eat were shaped by sixteenth-century dietaries, which were prose texts offering the reader guidance on which foods to consume and why, as well as what should be avoided at all costs in order to stay healthy.
Some of this advice is fascinating and provides an insight into early modern attitudes towards the old, foreigners, women, the poor, and the social elite.
Here's my top 5 list:
Beware of food which can make you 'melancholy'
Dietary author Andrew Boorde (1490-1549) wrote that "Beefe is good meate for an Englyssh man," in Dietary of Health, but it is a view disagreed with by Galen and other ancient authorities who claimed that beef was a 'gross' meat that provoked melancholy.
Further advice from fellow English physician Thomas Cogan, as revealed in The Haven of Health, communicated that the colder climate meant the English had hotter stomachs than those from the Mediterranean, and so were better able to digest a cold and 'gross' meat like beef, which was also more tender in England due to the manner in which the meat was produced.
However, it was also believed that beef caused stupidity, as referred to by Shakespeare in Twelfth Night when one of the characters Andrew Aguecheek says, "I am a great eater of beef, and I believe that does harm to my wit!"
Other foods believed to cause melancholy included rye bread and cabbage.
There's something 'fishy' about fish
Fish was considered inferior to meat because it was thought to be less nourishing. So-called 'Fish days' had been introduced by the government at the time to encourage the fishing industry and bring down the price of meat.
Strong connections were made between Catholicism and not eating meat on Fridays and fast days and so fish was seen as being suspiciously Catholic.
Forget the rule about 'eating 5 a day' – eat more sugar
Fruit and vegetables were deemed to be full of water which could cause a harmful imbalance in the body. In The Merry Wives of Windsor Mistress Ford describes Falstaff as "this unwholesome humidity, this gross watery pumpkin".
Sugar was considered healthy and harbouring medicinal qualities. The advice was to eat more of it, especially if you have a stomach upset. Older people were also said to crave sugar.
Human breast milk is good for you
Yes, that's right, human breast milk was recommended! Dietary author William Vaughan said it was, "[the] wholesomest and purest [milk], because it is a restoratiue medicine for the braine and consumption." When Lady Macbeth worries that her husband is "too full o' th' milk of human kindness", she is likening him to herself: a woman able to feed both children and adults.
Water? Beer and ale is the way to go
As historian Peter Clark noted, beer and ale were considered safe alternatives to water "which was increasingly suspect, particularly in towns, as a result of deteriorating sanitation caused by population increase." And Boorde argued that "Ale for an englysh man is a natural drynke" unlike the 'foreign' beverage beer that "nowte of late dayes…is moche vsed in Englande to the detriment of many englysshe men."
Beer was labelled as foreign because it used hops that were often imported and which required the brewing expertise of Flemish immigrants.
For more information on the culture of food, health and identity in the early modern period visit Dr Fitzpatrick's website by clicking here.
---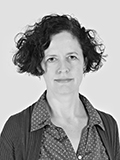 Dr Joan Fitzpatrick is Senior Lecturer in English at Loughborough University and her research is in Renaissance literature and culture, especially Shakespeare, food and dietary culture.
Her monograph Food in Shakespeare: Early Modern Dietaries and the Plays (2007) was the first to explore early modern English dietary literature to better understand the significance of food in Shakespeare's work.
LIKE the Loughborough University Facebook page | Follow Loughborough University on Twitter | Follow Loughborough University PR on Twitter | Subscribe to the Loughborough University YouTube