Don't stand by is the theme for this year's Holocaust Memorial Day. With this in mind, Professor Chris Szejnmann asks: can we learn civil courage and embed human rights and citizenship values into future generations?
Today I will be delivering the keynote lecture at the National Holocaust Centre and Museum focusing on resistance, helpers and rescuers – and national broadcast media will be in attendance.
Holocaust Memorial Day offers a moment of reflection on a series of horrific events which left their mark on history.
Since that fateful time, we have heard many stories of resistance, as well that of helpers and rescuers who, contrary to opinion, were not just selfless people but often questionable figures. The motives of some of the helpers at this time were, on occasion, profoundly immoral i.e. some were asked to be repaid with sex, money or goods.
Despite this, we cannot escape the fact that the survival of those caught up in Nazi Germany's attempt to exterminate the Jews would not have been possible without offers of help and acts of non-conformity.
Holocaust education has a lot to offer
To what extent are these stories about resistance, helpers and rescuers useful for us today to foster civil courage and embed it into the future generation? This seems to be the key question, given that our democracies depend on the active engagement of individual citizens and their responsible actions.
Experts emphasise the difficulties of proofing empirically the effects of education interventions on social attitudes.
It may surprise you to know that despite great strides in Holocaust education for children aged 11 and above, historical learning and engagement with the Holocaust remain comparatively unexplored with regards to the primary school age group.
This is why the National Holocaust Centre and Museum and I would like to set up a project with primary school children exploring whether we can embed human rights and citizenship values into future generations who are living in multi-ethnic societies.
Why? Well experience has taught us that the art of telling stories about 'good' people to pupils does not, in fact, create 'better' people. But democracies depend on individual citizens championing human rights and citizenship values. Interventions at the primary school level in relation to values and morals promise to be more fruitful than at later ages.
Holocaust education can offer an extremely rewarding learning experience if it has multiple perspectives and engages with the dynamic character of the time and the context of developments. Potentially, this will allow pupils stepping up from spectator to pro-social action.
Expert views are welcomed
We are inviting papers on Holocaust education for primary school children ahead of this conference to be held at Loughborough University in July, which will include an excursion to the National Holocaust Centre and Museum.
We welcome submissions and comparative perspectives in particular, from experts and practitioners from a range of disciplines, including pedagogy, history, sociology, psychiatry and psychology, working both within and outside Europe.
We are also seeking to establish an international network of experts and practitioners of Holocaust education for primary school children in order to explore these issues further.
---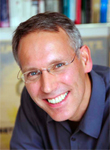 Chris Szejnmann is Professor of Modern History and Chair of the Academic Advisory Board of the National Holocaust Centre and Museum.
His research focus is on how contemporaries responded to Nazism and genocide, and how Germans and non-Germans came to terms with the Second World War and the Holocaust after 1945.