Dr Ross Ritchie, lecturer in operations management at Loughborough University's School of Business and Economics, outlines the consequences of cuts to police funding…
Justifying cuts to police budgets as rational in the context of reducing crime and rising public confidence is short-sighted and demonstrates a naive understanding of police demand and police activity.
An effective police force must match capacity as closely as possible to demand; removing waste and non-value-adding steps in the process. Budget cuts of 20-40% will reduce capacity even where efficiencies are found, so are we expecting a comparable reduction in demand?
If your measure of demand is only crime, it fails to reflect all the proactive and non-crime related tasks being undertaken. The stark warning is potential for service failure where, without intervention, demand will be consistently greater than available capacity.
Assuming the budget cuts are as significant as predicted, this is more than a matter of waste reduction. Instead, we need to combine the speculated increase in effective capacity of our remaining resources and, most significantly, re-define the service offering (or rebalance the equation).
What is police demand, and why it is not just 'crime'
Demand as reported in crime statistics has its flaws depending on the report you consider. Crime Surveys can under-report victimless crime and crimes against the state, and it is usually only a sample. Force measures of crime have notorious procedural issues, where as much as 20% of crime has been under-recorded. Incidents that don't become crimes are poorly acknowledged in these reports.
Crime statistics are an aggregated measure of demand over months or years. The nature of police work is often minute by minute demand for resource, and we expect the Police to manage often significant 'peaks' in demand, which occur over these much shorter timeframes.
Not all police demand is predictable; The Minority Report is still fictional.
Police also do 'non-crime' work; anti-social behaviour and safeguarding are particularly time consuming in an officer's day.
Proactive policing, if successful, results in lower recorded crime. It is one of the best outcomes as individuals are not criminalised and people don't become victims.
Complexity of demand is increasing, with digital crime on the up and society demanding more support for domestic and welfare issues within the home. Chief Constable of Leicestershire Police Simon Cole eloquently describes this as the changing nature of policing, moving from policing the public space to policing the private space.
The Police are a service operation. You cannot make to stock, and we are largely intolerant of being asked to wait for service.
Naysayers may point out that whatever the flaws in crime reporting, it is a relative measure with consistent methodology. But this fails to reflect the change in the type of demand, it assumes that all demand is equal; it is this increase that is poorly represented in the existing measures.
Why the 'Capacity Gap' is more than waste reduction
Effective capacity can be increased by removal of waste and non-value-adding activities, but this is already the focus for police forces following a 20%+ cut in 2010. With the majority of police expenditure on staff, a further 20-40% cut will undeniably result in less officers, police stations and civilian staff. Contrary to belief this isn't a reduction that can be matched by reducing overtime or stationary orders within a force.
The definition of non-value-adding activity is relative to the consumer of the service, and we are not all consistent as individuals or communities in this understanding or our articulation of our priorities.
Not all resources are equal, creating hidden capacity thresholds between skillsets, e.g. specialist skills required for digital crime.
Resource availability exists both within a specific time and also space (reflecting the nature of crime). So although some demand has a predictable location, a huge proportion does not, therefore effective capacity is reduced with travel time; you can't just centralise resources to achieve better efficiency.
Capacity (i.e. officers), although flexible to demand, is largely scheduled on a rotating shift basis. Commanders deploy resources where forecast to have the greatest demand. However, we cannot take further advantage of this flexibility without creating a demoralised or unmotivated service; it would be unrealistic for officers to operate on an hour by hour call out basis (reflecting the variable nature of demand) without any pattern or predictability in their work life, or being routinely asked to report hours away from home.
So, what is the logical outcome?
Combine high variation, low predictability and geographically spread demand, and compound it with an expectation of high speed response, and we are putting commanders in an untenable position.
De-specification
In its current state, and faced with further and significant reductions, attention to waste removal will continue. But beyond this, we will soon see a de-specification of the service.
Some of these will be the erosion of our traditional expectations of Policing. You will be asked to self-service, where it isn't critical that an officer attends (even where in the past it has given you comfort), and you might have to travel further to a police station to give a statement. As a community you might be asked to take greater direct involvement in tackling lower level anti-social behaviour.
Uncomfortable issues
Then the more uncomfortable issues will arise, a push-back from forces on tasks that are not directly related to crime – welfare issues and mental health provide two opportunities for chief officers. This will further lead to an operating model where the expected effort in investigation and its probability for success will become a key consideration; that where probability for detection is low, you will find corresponding resources are deployed.
Increased errors
The worst outcome is where the service becomes so tightly squeezed that officers' and commanders' decision-making is affected, incorrectly prioritising calls for service, under-resourcing incidents, or making increased errors in the investigative process.
By not looking at the full picture when reviewing police spending, the Government is undermining the effectiveness of Britain's police forces and putting in motion a way of working that will be difficult to rewind.
In 2010
The last Comprehensive Spending Review (in 2010) led to a flood of innovations and better use of intelligence, and forces applying themselves to understanding how they can intervene early in a criminal or anti-social career to make sure it is a short one – taking a holistic view of society and crime's causal factors.
Consequences to be felt in five years' time
But if police funding is significantly cut again and we continue to measure demand as crime alone, it is exactly this type of behaviour that will be stopped. Government must understand the very real consequences of proposed cuts, the effects of which will be felt in three to five years' time, when those who might have been diverted from an anti-social career are instead picked up by the reduced responsive functions.
The '2010 crash diet' has the potential to become dangerous in 2015. If you were a chief officer, which function would you elect to remove?
---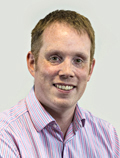 Dr Ross Ritchie is a lecturer in operations management in Loughborough University's School of Business and Economics. His research focuses on decision-making and behaviour in service operations, and in particular the Police. Ross is committed to developing a better understanding of how decisions are made and how positive behaviours can be fostered in this complex and socially important organisation.
LIKE the Loughborough University Facebook page | Follow Loughborough University on Twitter | Follow Loughborough University PR on Twitter | Subscribe to the Loughborough University YouTube channel