The Oscars should be a celebration of cinematic achievements, but this year the prestigious awards ceremony has become a symbol to many of deep rooted racism in the USA. Dr Brian Jarvis argues it is much more than just a red carpet problem.
Following the announcement of the nominees for this year's Oscars, the African American film-maker Spike Lee is heading up a posse of Hollywood stars taking to social media to protest about racial discrimination. Noting that there have been "forty white actors in two years and no flava at all", Lee has dubbed the awards the "lily white Oscars" and promised to boycott the ceremony in February.
It would be surprising if anyone was surprised by any of this. The absence of African Americans at the Oscars each year is about as predictable as flooding in Cumbria. The same thing happened last year. As host, a nervous Neil Patrick Harris, greeted the audience as follows: "Tonight we celebrate Hollywood's best and whitest… sorry brightest."
Aside from the occasional success story – Twelve Years a Slave with its British director (Steve McQueen) and its British leading actor (Chiwetel Ejiofor) garnered several nominations and awards in 2014 – African Americans have been at least overlooked if not actively segregated from the Academy Awards for 87 years. Only three African American directors have ever been nominated and none has ever won an Oscar. Only a handful of African American women have ever been nominated as best actress and only one has ever won the award (Halle Berry in 2002).
Their male counterparts have fared slightly better. Sidney Poitier (1963), Denzel Washington (2001), Jamie Foxx (2004) and Forest Whitaker (2006) all got to pick up the golden statue.
Coincidentally, Lee delivered his Instagram broadside on Martin Luther King Day. In his final public speech, King declared he had "been to the mountaintop" and seen the Promised Land. The comments this week of contemporary civil rights activist and Obama adviser, Al Sharpton, sum up how far there is still to go: "Hollywood is like the Rocky Mountains, the higher up you get the whiter it gets and this year's Academy Awards will be yet another Rocky Mountain Oscar."
Spike Lee added: "The Academy Awards is not where the real battle is… It's in the executive office of the Hollywood studios and TV and cable networks".
Lee is right to draw attention to the predominantly white players who dominate the media industry, but would surely concede that the real battle in America is not in Tinsel Town or on the red carpet.
The poverty rate for African Americans is about 27 percent. Despite being only 12 percent of the national population, African Americans make up almost 40 percent of the prison population.
The real battle is taking place across a US society riven by racism and inequality. The Oscars may be in the spotlight, but the wider political issues deserve to be centre stage.
This blog was first published by the Leicester Mercury
---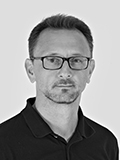 Dr Brian Jarvis is senior lecturer in American literature and film in the School of Arts, English and Drama. His research focuses on contemporary American fiction, film and visual culture, crime and punishment, cultural geography and Marxist critical theory.
Follow Loughborough University on Twitter | Follow Loughborough University PR on Twitter | Subscribe to the Loughborough University YouTube channel