Does today's announcement of a move to 'digital-only' for The Independent and Independent on Sunday mean its future is secure? Professor John Downey isn't so sure.
Today Evgeny Lebedev has written to staff at the Independent to announce the end the print edition of The Independent and The Independent on Sunday from late March and the sale of i to Johnston Press. This is presented positively as part of an 'historic transition' to embracing a digital-only and apparently profitable future. While the future for the Independent will obviously now be online only it is highly doubtful whether it will be the land of milk and honey promised.
Let us consider the decision to end the paper versions first. The Independent circulation stands at around 56,000 copies and has been declining a few percentage points each year for a number of years, and is well down from its peak of around 400,000 copies reached in 1989. Relatively few people will notice its departure from the newsstands and most of the mourners will focus on what the paper once was in its heyday rather than what it is now.
If we turn our attention to the online environment we see that The Independent will operate in an increasingly busy online news environment. In March 2015 it ranked fifth in terms of audience reach (% of people visiting a particular news site via lap-top or PC) but a long way back from the BBC, Daily Mail, Guardian and Telegraph. The only obvious close competitor here for readers and advertising revenue in the UK at least is the Guardian and it is for this reason it perhaps make sense to cut print losses and divert resources into currently loss-making digital in the hope of future profits. However, the Guardian has a reach almost twice that of the Independent (23% versus 12%). Digital revenues at the Guardian increased by 20% in 2014/5 to £82 million but losses were still in the order of £19 million.
If The Independent is to be profitable it has to increase its ad and app revenue substantially through expanding its audience, nationally and internationally, while keeping its costs tightly under control. Profits are by no means assured however, as readers don't like to pay and advertisers don't like to pay either. It remains entirely unclear whether the 'historic transition' away from print towards digital for newspapers per se, not just The Independent, will be rosy.
---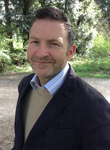 Professor John Downey is the Communication, Culture and Citizenship Research Challenge Leader at Loughborough University and is based in the Department of Social Sciences.
Follow Loughborough University on Twitter | Follow Loughborough University PR on Twitter | Subscribe to the Loughborough University YouTube channel