BBC3 came to an end today (16 February) as it became the first channel in the world to make the transition from TV broadcast to an online platform only. Professor John Downey says this move is a mistake which will fail future audiences of the BBC.
From today, BBC3 will only be accessible online. Its budget has been more than halved. This move is a very obvious indication that the austerity that has been exacted upon UK public services is now being felt in public service broadcasting.
This is a great mistake, risking the very principles of universality on which the BBC was built and which has served Britain actually rather well (with some exceptions such as representation of and provision for black and ethnic minority audiences).
The BBC is founded upon the principle of universality, of providing something for everyone. BBC3 did that because it provided funds for risky comedy, documentary and drama that would not have been commissioned elsewhere. It is also often claimed that the younger audience is well-catered for by commercial television, but BBC3 commissioned much more original UK content than its commercial rivals. Some of these risky programmes even became mainstream hits such as Little Britain and its stars became household names, attracting a broader audience.
Moving entirely online discriminates against those who do not have fast broadband, marginalising further those already at the edges of society. The justification for this is that cuts must be made somewhere and the least painful cuts are those to services aimed at younger people, whose patterns of media consumption are moving more and more towards online and catch-up television.
Cuts to the BBC, however, will make it increasingly difficult for the broadcaster to provide a high quality universal service in the face of stiff competition. In 2015, for the first time, more 12 to 15 year olds preferred to watch YouTube videos than watch TV. Younger people are deserting public service television and watch significantly less BBC news than they did merely a few years ago. This undoubtedly has dire consequences for their formation as citizens.
The declining investment in original programming will not only affect the UK's more daring cultural producers, but will also reduce the attachment of younger audiences to the BBC, so much so, that in time, the licence fee will be seen as irrelevant, expensive and unnecessary.
While the demise of BBC3 TV may seem a rather minor event in the grand scheme of things, it strikes both at the heart of the BBC's mission of universality and at its status as a cherished and trusted institution. Only a third of 12 to 15 year olds know how the BBC is funded, and their media environment is becoming more and more commercial in character.
Moving BBC3 to online only therefore is a failure to invest in UK talent and in younger audiences who will be the future of the BBC.
---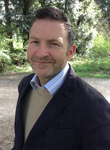 Professor John Downey is the Communication, Culture and Citizenship Research Challenge Leader at Loughborough University and is based in the Department of Social Sciences.
Follow Loughborough University on Twitter | Follow Loughborough University PR on Twitter | Subscribe to the Loughborough University YouTube channel