10 Things I wish I knew before coming to uni:
The following blog is written based on my experience, it does not reflect changing government policy.
1. Look after yourself
Moving away from the comforts and safety of your home can be very exciting at first particularly when it means eating what you want, socialising for hours and staying awake until late! But, it's important that as you settle into your new environment, you take extra care to ensure that you are looking after yourself – keeping hydrated, getting enough sleep and eating healthily. Whilst this might sound ridiculous, it's true – because once you begin your course and heading to lectures, you will need the energy to concentrate and those consecutive nights out along with late night takeaways can very quickly drain a student! If you do need extra help, we have a fantastic medical centre and pharmacy on site as well as the brilliant student services team who can support those who may be struggling.
2. Get to your first lecture early
Without doubt you will get lost on campus – I still get lost even after 3 years! The walk of shame takes a whole new meaning when you've turned up late in front of hundreds of students, the lecturer stops mid-sentence and in dead silence you awkwardly search the crowd for an empty seat – I really wouldn't recommend it… Download myLboro app which has a map on it will all the information you'll need to find your way!
3. Shared toilets aren't bad at all
The halls of residence facilities are fantastic, they are very frequently cleaned and provided with all amenities. If you are in halls with shared toilets, you'll find out yourself how little difference it makes not having an en-suite. However, I would highly recommend flip flops!
4. Take whatever your parents/carers/guardians have to offer
Packing for uni might seem to take an eternity, stay patient and don't rush. Even when your parents may seem overbearing and offer you the most useless things to take to uni. In most cases they're actually right and you'll end up wishing that you did take that casserole dish or blender that they offered.
5. Say yes to all experiences
The range of societies and activities that are available is amazing. From learning a new skill to volunteering in a remote part of the world, you'll have the opportunity to do so much – don't let the chance pass you by! At the start of term, there are huge events called Bazaars where you can see all the societies and sports on offer! There will also be opportunities to find out more about the Fundraising and Voluntary activities.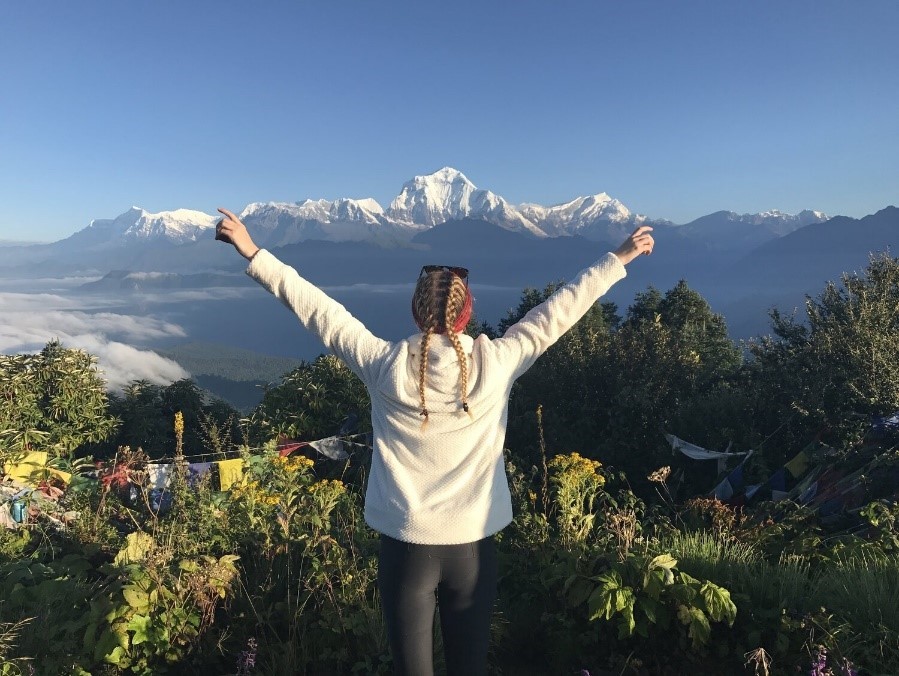 6. Be thrifty
Here are a couple of tips on how to save money: Instead of shopping on campus, an online groceries shop with your flat mates will save you so much in the future. Charity shops are a godsend, there are loads of them in Loughborough town centre. They're perfect for picking up fancy dress or any kitchen utensils for a fraction of the online price – plus you'll be supporting a good cause.
7. You don't have to have alcohol to have fun
Some of your best memories will be sat with your friends chatting for hours or messing around in halls. It's a great idea to bring board games to uni as they're perfect for a Sunday night after a big weekend. Loughborough Students Union also puts on a whole range of events such as quizzes, the Colour Dash or any of the Action Projects (volunteering to support the community).
8. Don't be afraid to venture out of campus
Loughborough has some amazing sites: Beacon Hill, Charnwood Water, Bradgate Park just to mention a few. Mobile maps will provide you with all the information on how to get there.
9. You do you
Don't be afraid to disagree and share your own opinions just because it will be easier not to in a social environment. Building that confidence to share your own thoughts will serve you well in the long run.
10. Meet people outside of your block
Not literally outside but don't be afraid to put yourself out there and meet new people. Your flat mates may be incredible but meeting people through sports, societies or your course is an excellent way to find like-minded people.
---
All in all, we all make mistakes at uni but that's how you learn, hopefully this has given you a bit of guidance to a smoother start at uni.
Student Life
Find out what makes 'The Loughborough Experience' by reading our student blogs.