Moving from London to Loughborough
Hi, I'm Sofia, a first-year student studying English Literature here at Loughborough. I'm from London, so one of the crucial decisions I had to make when choosing Loughborough as my firm university choice last year was whether I wanted to make the big jump and move over three hours away from London- the 'big city'. It was a difficult decision, but I'm so glad I did, because I am really enjoying my time here at Loughborough so far!
Decisions, decisions, decisions…
Everyone has different priorities when choosing universities. My priorities were the location and a university that catered to my extra-curricular interests (tennis); for me, a healthy, happy mind = academic success! So, it was incredibly important that the university I chose met both these criteria.
I always knew I wanted to go to university to study English Literature, but in terms of location, I was adamant on going to a city university, because I had grown up in the buzzing, bustling city of London, and loved this atmosphere too much to give up (so I thought). Although I still wanted a city environment, ironically, I wanted to move away from London. I needed change and I wanted to start this new chapter of my life fresh, which would mean moving away from London. Anyway, a campus university was off the cards from day one, in fact, Loughborough wasn't even on the cards …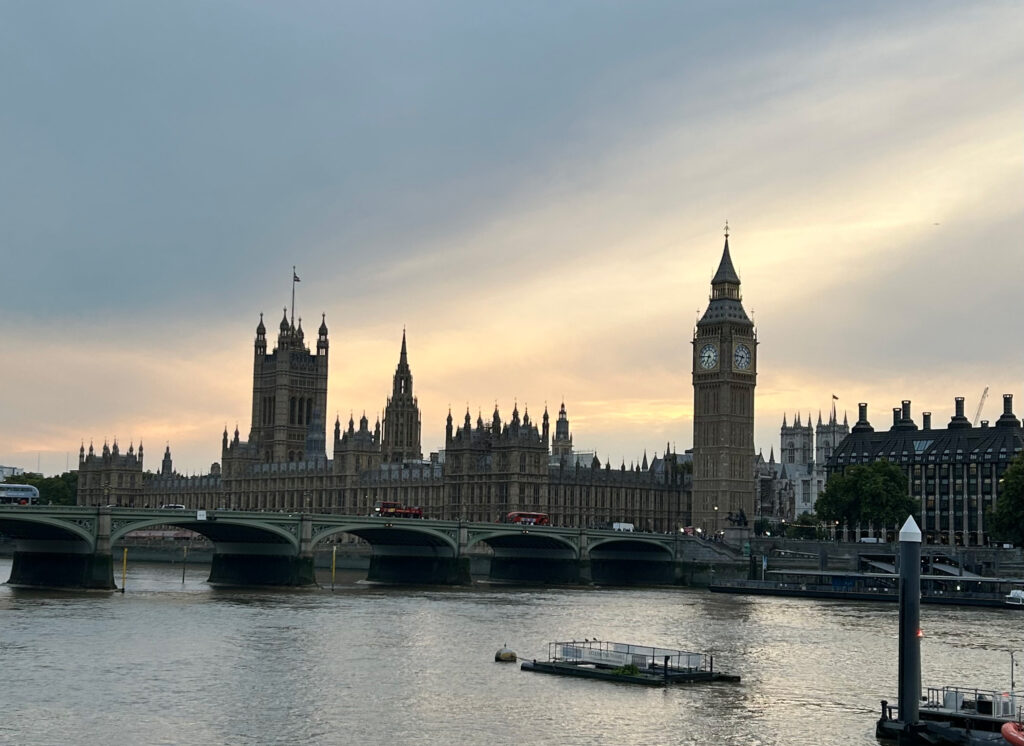 However, I decided to check out Loughborough because I knew how extensive and unique the tennis opportunities were. I came to the Open Day with a clear mind – I had no preconceptions about the campus itself, and to my surprise, I really fell in love with it – the beauty of the campus, the people, the facilities, and the tennis centre (obviously). So, I started to consider the possibility of coming here. The only thing holding me back were the assumptions I had about Loughborough as a town: 'It's not a city', 'It's boring', 'it's in the middle of nowhere!', 'there's no Wagamama!' racked through my mind. After lots of thought, and a reconsideration of my restaurant options, I decided to firm Loughborough, and I'm so glad I did- here's why.
My experience at Loughborough so far – challenging the assumptions.
Inevitably, I experienced a bit of a culture shock coming from London at first – Loughborough felt quiet and a little dull. Then once I started to enjoy an active social life (I went to one of the nightclubs in town called Echos) and that made me feel right at home! I've found that there are so many fun events happening on campus each week, from movie nights, firework nights, various sporting matches and nights out at our incredible Students Union that I never actually feel the need to go to town.
But there are also so many fun things to do in town with friends. If you're in the mood for food, there are some amazing restaurants here with all types of cuisines. For example, there is Peter's Pizzeria (a student favourite here), Tarboush, a Moroccan restaurant, Centro Lounge, which is my personal favourite, and lots of takeaways! In terms of activities, there is Laser Quest, a bunch of cinemas in the town centre and rock climbing too! One thing I would say Loughborough reigns supreme in is just how much green space there is, and not only on campus. Beacon Hill Park and Queen's Park are both perfect places for a park run or just a casual walk with friends and are both only a 10-minute drive away. These are just a few of my favourite things that Loughborough offers. I guess what I'm trying to say is that the preconception I had that Loughborough is a boring town, I completely take back. To be honest, I really enjoy its hybridity as a town – there are so many things to do like in a big city, whilst also retaining the community, close-knit feeling as a town.
Still in the mood for a big city?
Another great thing about Loughborough is how easy it is to get to other cities, specifically back to London. Initially, I thought that getting home would be difficult, but in fact, it's the opposite. From Loughborough Station (in which the sprint buses go directly from campus taking around 20 minutes) it only takes 1 hour and 15 minutes to get to London St Pancras. But if you are in the mood to go to a city just for a day trip, it only takes 9 minutes on the train to Leicester, and 20 minutes to Nottingham. So, ease of transport is by far one of the best things about Loughborough.
Overall, I've been so impressed with my Loughborough experience so far. Any traces of pessimism which I once had about the town have completely disappeared. It has absolutely everything in a town you could want, but when added to the incredible university campus, Loughborough really does have the best of both worlds, and I could not see myself at any other university.
Student Life
Find out what makes 'The Loughborough Experience' by reading our student blogs.