Online learning: 1 year on
Hi everyone, my name is Maggie, and I'm a final year Economics student at Loughborough.
This year has been a rollercoaster for pretty much everyone. We have changed the way we do things, including attending lectures! The social interactions we very much adored have been put on hold, however we have also learnt to make the most of a not-so-great situation.
When online teaching first began, I was honestly all over the place and it did take me time to adjust. Before the COVID-19 pandemic hit, I had never used Zoom or Microsoft Teams (so the transition was very new to me)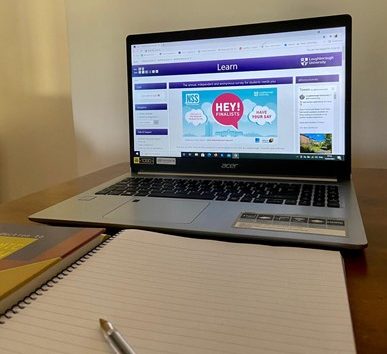 A year on, and a few lockdowns later I have embraced this form of teaching immensely (it really is not as bad as it seems). At first, I was worried I would not be able to ask my lecturers any questions, but it is even easier to do that now! The shy feeling of raising your hand in a packed lecture hall to ask a question is gone, you can ask questions even more easily during an online class.
Online lectures during lockdown have kept me busy, it provides a distraction from the realities of not being able to do pretty much anything else (apart from daily walks around campus!)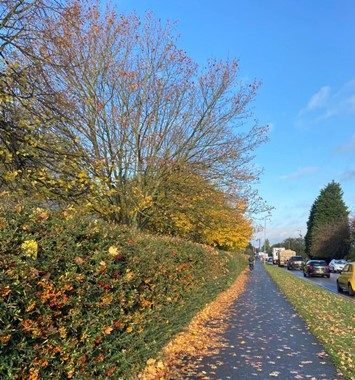 The lecturers and academic staff have been super supportive! They have broken the workload and lectures into sections that has made concentrating a whole lot easier. Whenever I felt lost and was struggling, they were always a Teams call or email away. Many lecturers have really put in the extra effort to find online substitutes for resources that we require which has made online learning that much easier.
Oh, how could I continue without mentioning the 9ams! Previously I would have to set numerous alarms to get out of bed and get dressed to attend the lectures. Now I must only get up, grab some food, and sit down in front of my laptop (no more droopy eyes in lecture halls).
Once in-person teaching began it was an exciting feeling to be back on campus and attending lectures! The social distancing rules in place are very clear and easy to follow, so do not worry about that!
Final Thoughts
At times it may feel lonely, especially if you are a first year who has not met anyone on your course. My advice is to stick around for the breakout rooms during an online lecture or seminar, this really provides an opportunity to meet people in the exact same situation as you! And if in-person teaching is back on that's even better, since the lecturers still permit communication between students (at a distance) so you will be able to make friends and discuss lecture content which is amazing!
Student Life
Find out what makes 'The Loughborough Experience' by reading our student blogs.