Looking back at my time in Loughborough
Hey, I'm Oliver, a 2021 finalist within the School of Architecture, Building and Civil Engineering here at Loughborough – studying Air Transport Management with a year long Industrial Placement at TUI, where I am now returning as a graduate. Looking back on my time in the Loughborough 'bubble' I've had some incredible experiences – so here's a bit of a look back at the past four years of my life.
Freshers 2017
It all started back in 2017 and while I was never really sure if Loughborough was for me, the idea of spending the next four years of my life here was really cemented on a post-offer visit day. Having met my grade requirements on results day I was really looking forward to the next stage of my life – being away from home for the first time, meeting new people and starting to study something that was what I wanted to do.
First year for me was really an opportunity to get used to university life and really get stuck into the opportunities that are available. The transition from sixth form to university was definitely a big step, however when I realised everyone was in the same boat, there was nothing to worry about. You can really get into the rhythm of extra reading and coursework deadlines in no time at all.
The wealth of opportunities that are available, from sports to arts, fundraising to volunteering, and even having the opportunity to start shaping other people's experiences for the better, really helped me and meant I wasn't worrying about missing home (sorry mum and dad!).
Elvyn Committee
Having got stuck into my hall committee within my first few months, I really wanted to get the best out of my Loughborough experience and so I used this as an opportunity to really work on me! Looking back at it now, my top tip for anyone else in my shoes is to really think about what you can do extra to fit into a work environment – think about networking, leadership, public speaking… the list could go on. These are really the qualities that will help you stand out when it comes to finding internships, placements or even a graduate role while also giving you a competitive edge over everyone else!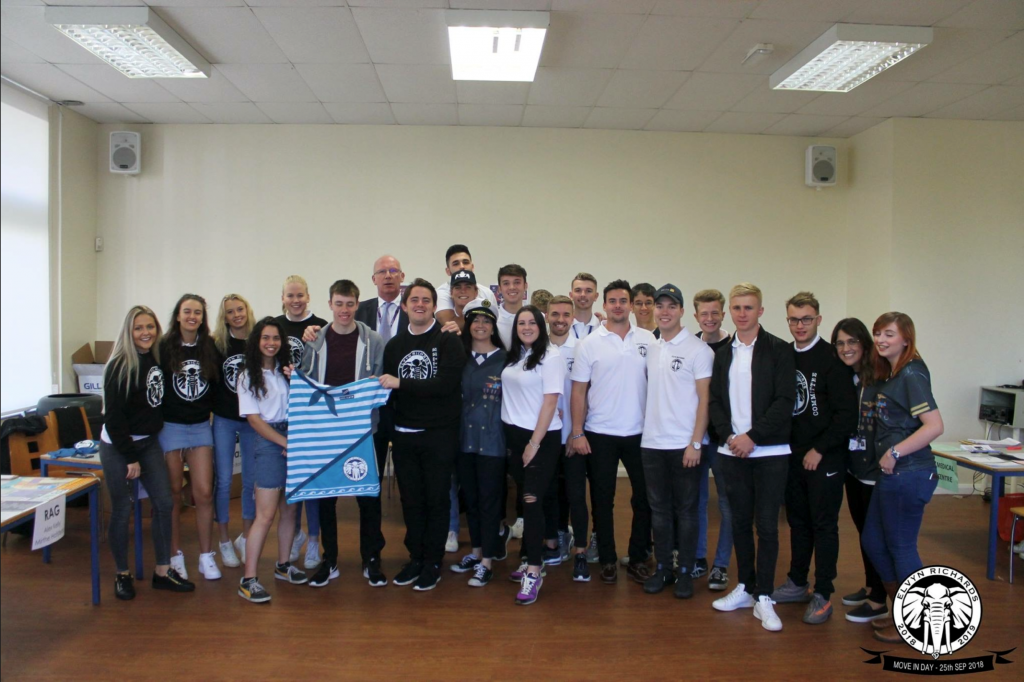 Rag Raid in London
Even though the extra-curricular activities can have a serious edge to them, it can all be fun and games too (including wearing pink fancy dress in Farringdon station all in the name of fundraising for charity). It's the opportunities like these that I know I won't forget, and the diverse number of opportunities that are available here at Loughborough. 
I personally found myself working heavily within the Students' Union's Welfare and Diversity section, where I was working for the betterment of students across Loughborough and London, and helping to improve one of the best student experiences in the country. The work I did also allowed me to see what goes on behind the scenes including how the university and LSU work together. I was part of meetings with senior members of staff including the Chief Operating Officer and the Vice Chancellor and saw just how much the university is willing to do to support the students. 
We Like Sportz
While Loughborough is known for its sports (it's not the best university in the world for sports-related subjects for no reason), I've never been the most active person, but Loughborough really was the perfect place to get involved in sport through other opportunities.  
The programme of opportunities across the Athletic Union, inter-hall sport (IMS) and even recreational activities, mean there really is something for everyone. Plus it's always exciting to see the odd Olympic athlete on campus! 
I somehow found a calling for being a pundit for the final of the IMS netball league and although presenting on TV may not be for me, even getting the opportunity to stand in front of a camera and try to form coherent sentences is something I definitely won't get the opportunity to do elsewhere!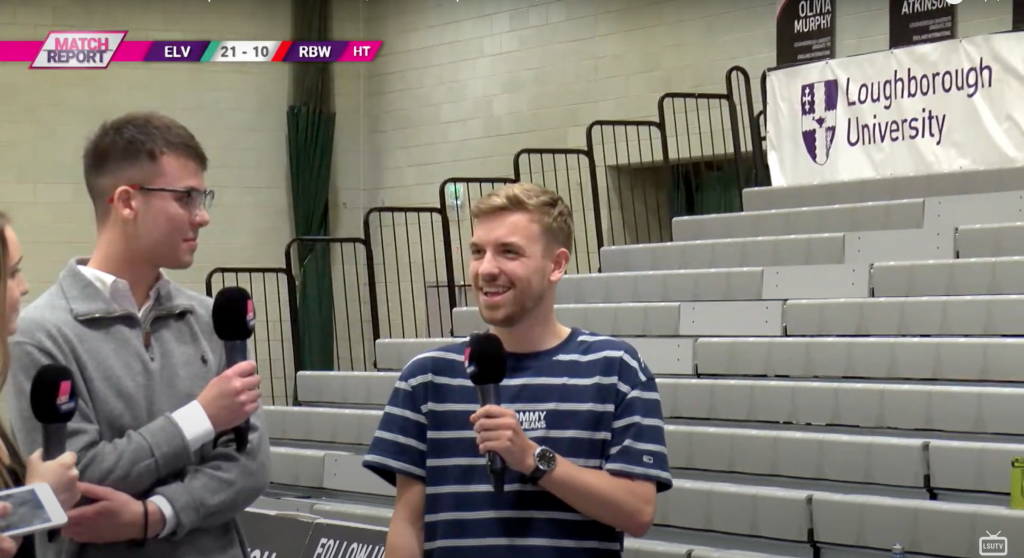 Placement (UK) 
The reality of life being more than a lecture theatre and a piece of coursework really hit home during my placement year, in which I went just down the M1 to work for TUI. My placement was a real opportunity to learn about everything to do with the business and what it really is like in a global corporate environment.
Through my job I had the opportunity to work in such an exciting industry – because who doesn't love a bit of travel – and getting to do it for an industry leader was incredible. Speaking to corporate functions across Europe, getting to shape the resorts available in the programme and getting to do things that would not usually be possible without it, including sitting in the engine of a Boeing 737!
Placement (Cyprus)
My placement year really was a rollercoaster of emotions, from working through the collapse of TUI's biggest competitor Thomas Cook in my first few weeks, to visiting Cyprus on a conference, as well as experiencing first-hand the impact the Covid-19 pandemic has had on the travel industry. These experiences really did make me adapt in ways I had never imagined – a skill that really came in use during the rest of my time at university.
The opportunities available at TUI really showed that they valued placement students just as much as their regular employees. From working on shaping a brand-new customer proposition for the newly launched River Cruises product, through to handling some of the largest customer facing social media channels in the UK. I would highly recommend a placement, internship or year in industry to anybody. It really does set you in good stead for tackling final year head on and, while I had my concerns that it would be hard to go back to university after a year out, I was back into it like I'd never left – with a bit more knowledge on how to run a Teams meeting!
Adapting to Covid
Nights out turned into walks watching the sunset, lecture theatres turned into Teams calls and actual trips around the world became themed nights in the house. Was I sad about having my 'normal university experience' cut short due to the pandemic? Of course! But university is a learning experience in itself even outside of academia, and the opportunities are always going to be there to learn how to adapt and overcome the challenges that may come along. With the support across the university this year, from academic staff who had to adapt as much as the students did, through to those in the Students' Union and student support teams, the pandemic wasn't stopping anyone from achieving their full potential!
Dissertation  
But we can't forget that despite university being a place to have new experiences and meet new people, we also needed to put our heads down and get to work to achieve what we're all ultimately here for – a degree! My final year research project – aka my dissertation – was really a big opportunity to put my own mark on the industry that I've always been interested in.
Writing 17,000 words on the impact of alcohol in the context of British airports was one heck of a challenge, but getting feedback from people who showed an interest in the topic and work in the sector, really did show that my work as a little cog in the entire Loughborough community can have such vast impacts on a much wider scale.
As the door on my Loughborough journey closes, I'm so thankful for the opportunities that I've had here, and ready to swing the next door of opportunities wide open – with one extra piece of paper and 3 additional letters to my name! Watch out world.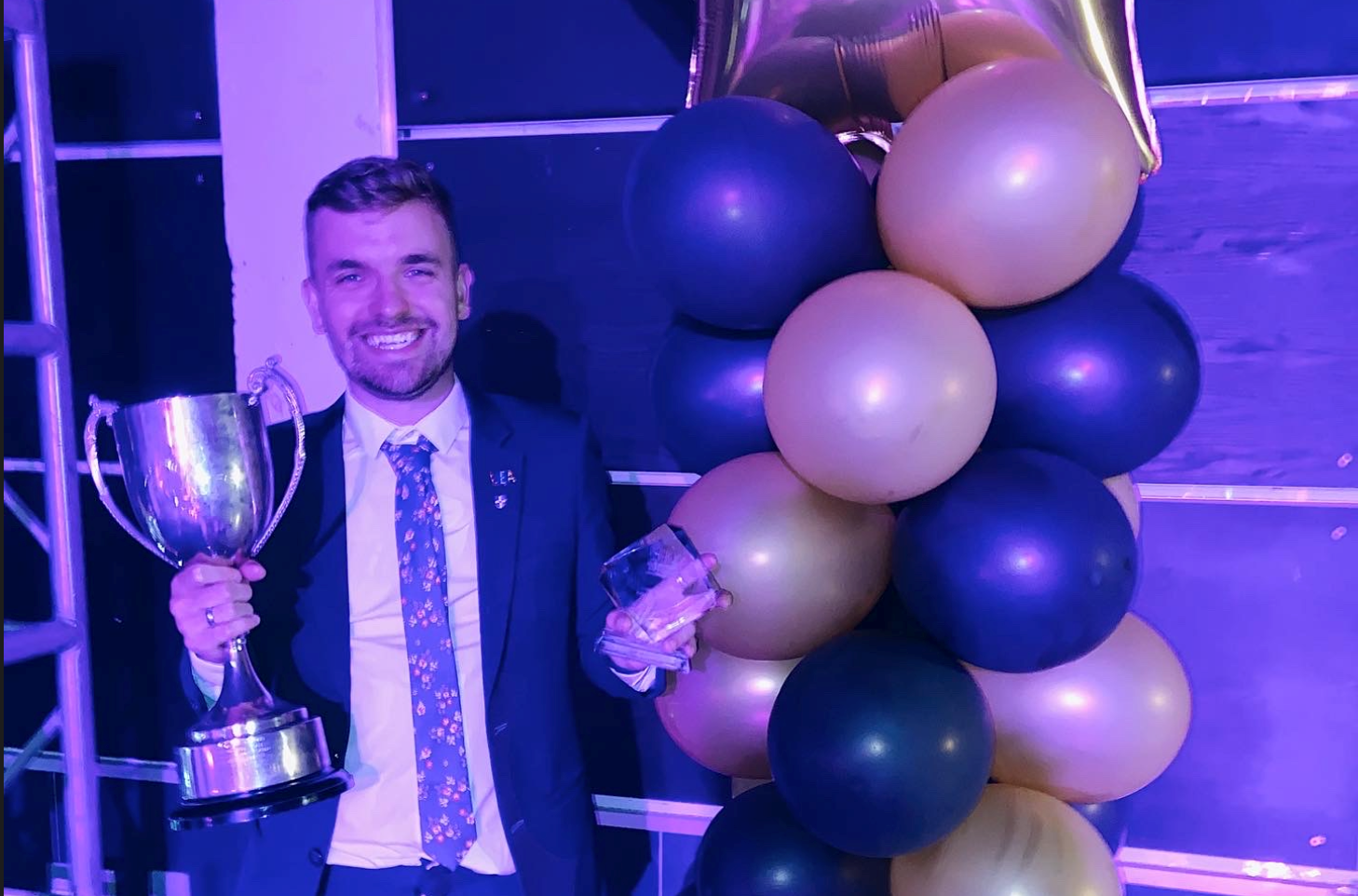 Student Life
Find out what makes 'The Loughborough Experience' by reading our student blogs.