4 simple stress relievers during exams
This academic year has gone past so quickly – I honestly remember moving into my student house like it was just the other day. I remember being excited and a little bit nervous for what this academic year would consist of – but so far it has been great! As we move closer into the summer months there is one last hurdle to get over before the holiday festivities can begin: exam period!
Many of you in year 12 and 13 will be way into your revision routine by now, so don't worry, I do not plan to regurgitate a load of revision techniques that I am sure you are already aware of. I remember being bombarded with loads of different revision techniques that I just did not find helpful or well suited to me. Instead, I would like this post to be light, and provide you with some simple stress relievers during this tough time.
1. Find a good revision playlist
If you are anything like me, a good revision playlist is crucial in order to get a sufficient amount of work done. I really can't do without one, and I find working in complete silence distracting. If you are also an R&B fan like me, then the Plusmood PRESENTS Gurusanaal Vol.1 playlist on Soundcloud is a good choice. It's a mix of old and new school rap, R&B and soul music with a relaxed vibe. It features artists like Aaliyah, Keith Sweat, Majid Jordan and PartyNextDoor, so it will definitely lift your mood while you work. I even find that I concentrate more while I listen to it. Of course the recommended classical music is also a good choice, although it has never really worked for me personally ha ha.
While I was revising for my AS and A level exams, I learnt the importance of these next three tips.
2. Go out and get some fresh air!
Taking short walks during your revision breaks is a good way to briefly free your mind from all of those text books and dense information. It's also a great way to get your body moving after spending hours cramped up in your room or in the library, and with the summer months approaching the weather is also a lot nicer. After a walk you will definitely feel a lot more relaxed, and ready to tackle another session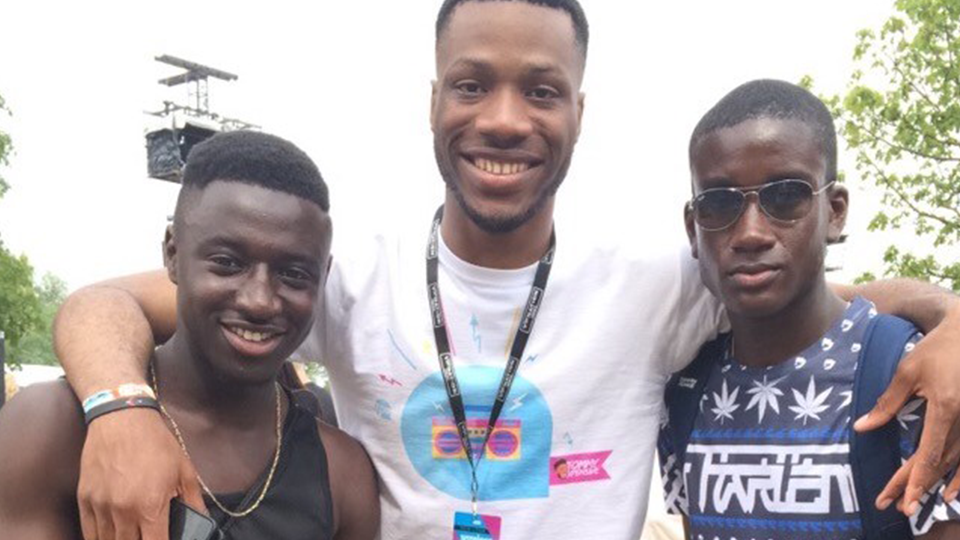 3. PUT THAT PHONE DOWN!
I know how distracting those little devices can be and how easy it is to check social media. Honestly, I sometimes do this without thinking, but this is a habit that should be broken! If you were to calculate the total amount of time you actually spent on your phone whilst revising, you would see how much time you wasted. Try to keep your phone at a distance from you during your revision sessions instead of keeping it by your side. I always turn mine off or put it under my pillow.
4. Think ahead
I always found that a great way to keep focused and motivated was to think about what I had to look forward to after exams, such as the summer holidays. This would always encourage me to put 100% into my revision, so that I would be able to enjoy my summer without worrying about not performing well in any of my exams.
The summer is probably my favourite time of the year. There is just so much to look forward to such as BBQ's, holidays and festivals from Wireless to Creamfields. I myself have attended Wireless a couple of times. I really enjoyed the year Drake headlined, and even met the comedian and actor Tom Moutchi. Summer is also the time of the year where you can truly unwind and relax. If you're a year 13 student, you'll have around three months off, so I would really advise you to make the most of it and enjoy it.
But until then, concentrate on your studying. It will be over before you know it.
Student Life
Find out what makes 'The Loughborough Experience' by reading our student blogs.