Everything you need to know about the Careers Fair!
Every year the university hosts the largest Autumn Graduate and Placement Careers Fair in the UK spanning over two days exhibiting over 240 organisations that attend to promote their graduate and placement role opportunities. The event takes place in Sir David Wallace and always receives a lot of attention from students as companies such as Virgin Media, Sky and Asos attend.
This year I was lucky enough to work the event as a Student Ambassador and so helped a number of the organisations set up their stands and get a chance to talk to them; not only about their specific roles but also what they look for in good graduate candidates and how they are impressed. Having been there for both days, I thought I could share my advice and tips when it comes to attending the Careers Fair next year and why you really should grab the opportunity to have a look around and introduce yourself to companies.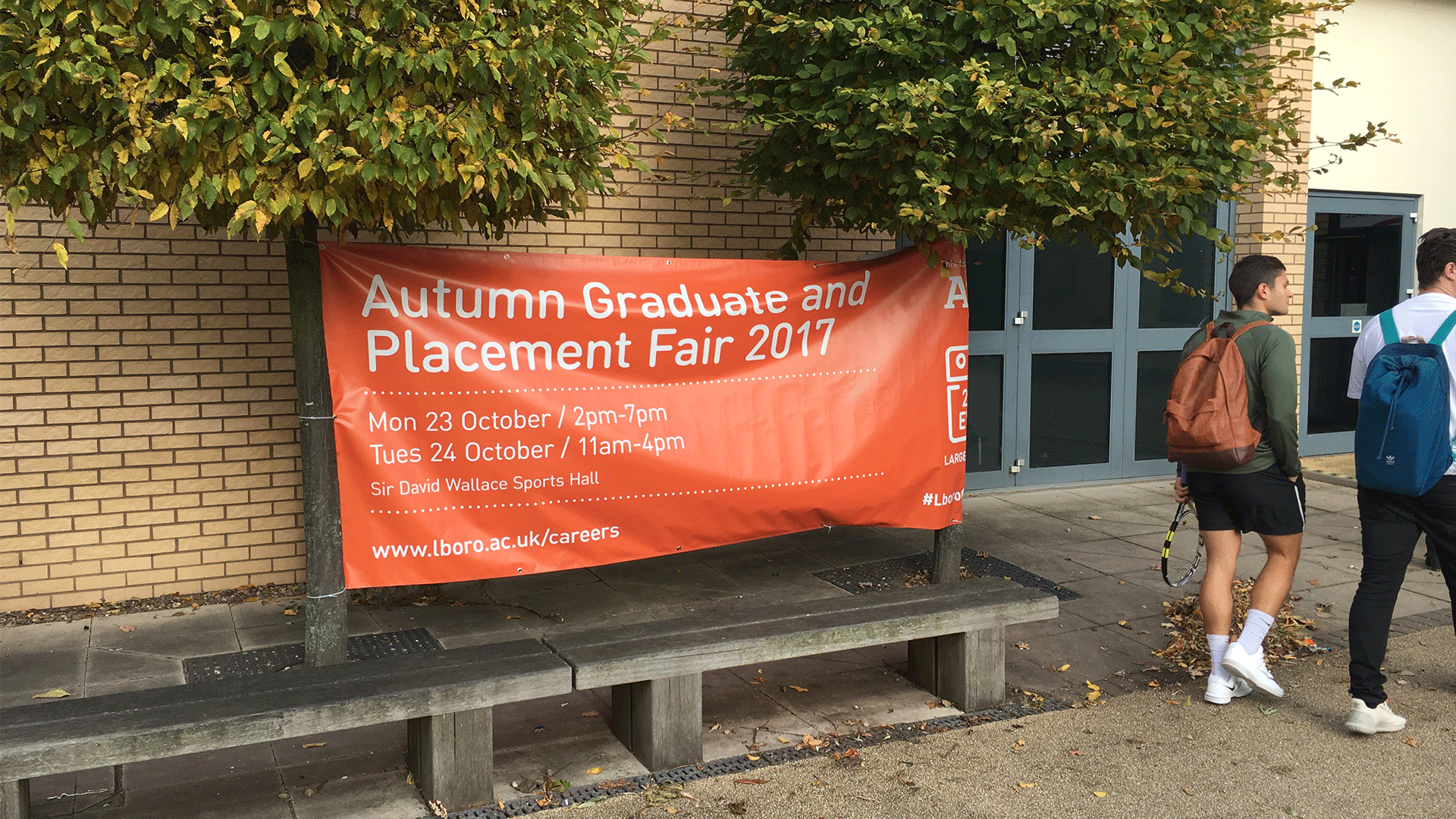 My first tip would be to plan ahead! If you already know what sector of the industry you want to go into for a graduate or placement role; that is brilliant. That way you can go straight to the companies that you know offer jobs that you are interested in and well suited for. However if you don't quite know what you want to do yet, then don't panic. That is the beauty of the Careers Fair, you can explain to them what you are passionate about and where you think you could offer your talents to the most and the organisation can guide you on whether they may have a role that fits!
The Careers Network provides a guide every year to the fair that tells you who is attending, where their stand is located and what kinds of roles they offer. Nevertheless, even if you do not know exactly what type of companies you want to talk to, be prepared. Take an up to date CV, research some of the organisations, dress smartly etc. You may not think it but sometimes a first impression can be a lasting one in the job world so ensure your first impression is a good one!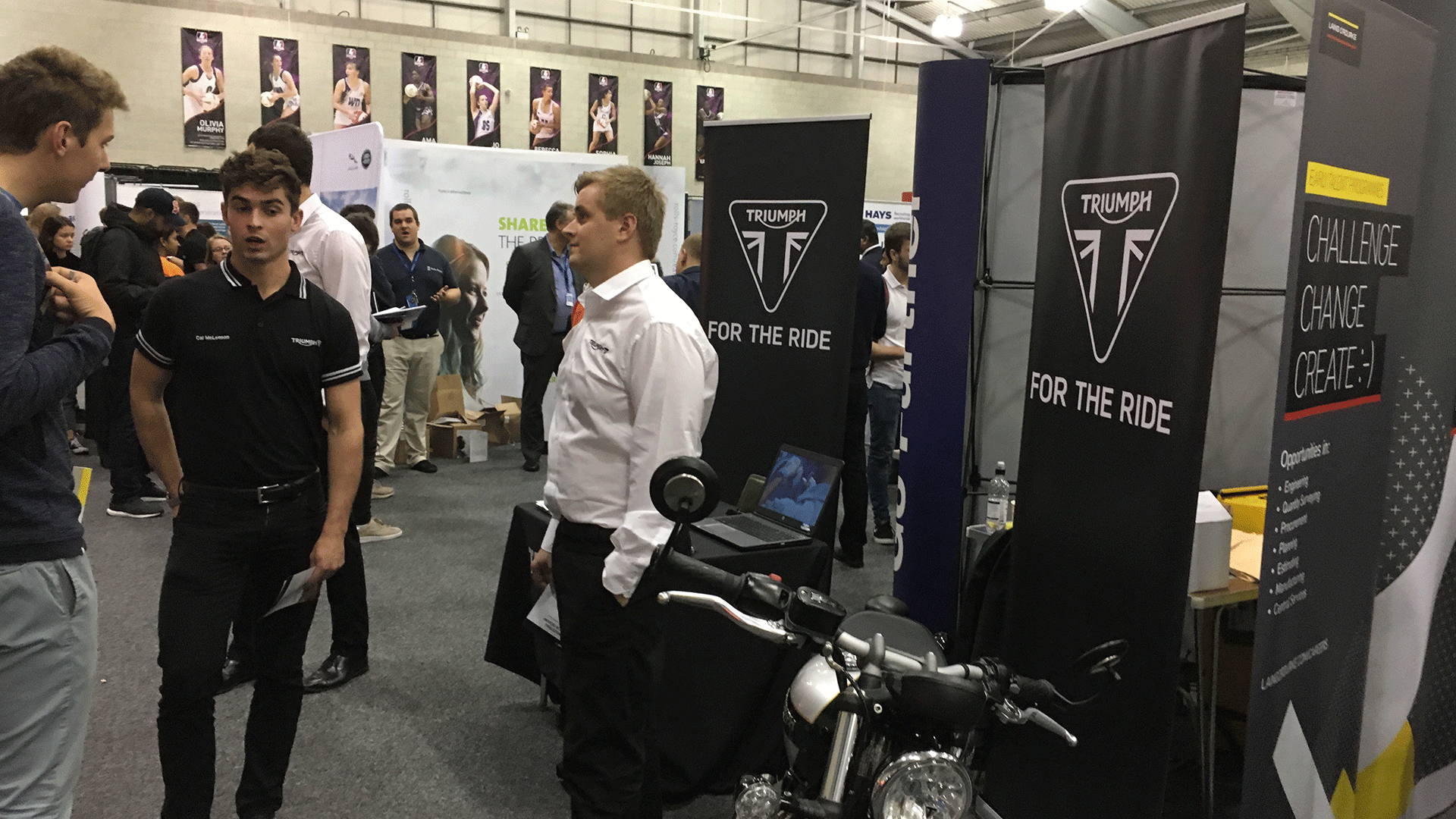 Another piece of advice I would give is if you find a company that offers a role you are even slightly interested in, then sign up to their email system to find out more! It can all be slightly overwhelming when you first attend and you probably will not be able to take everything in so by signing up to hear more, you can evaluate and research into the company and role when you get home.
If you find that you want to ask questions about more than one sector, grab all the leaflets and information packs that the companies provide – that is what they are there for! I decided that I wanted to learn not only about marketing roles but also whether that could be tied into human resources and so when I sought out a company that offer graduate jobs in both, I made sure to find out as much as I could and whether my experience would be appropriate for both roles.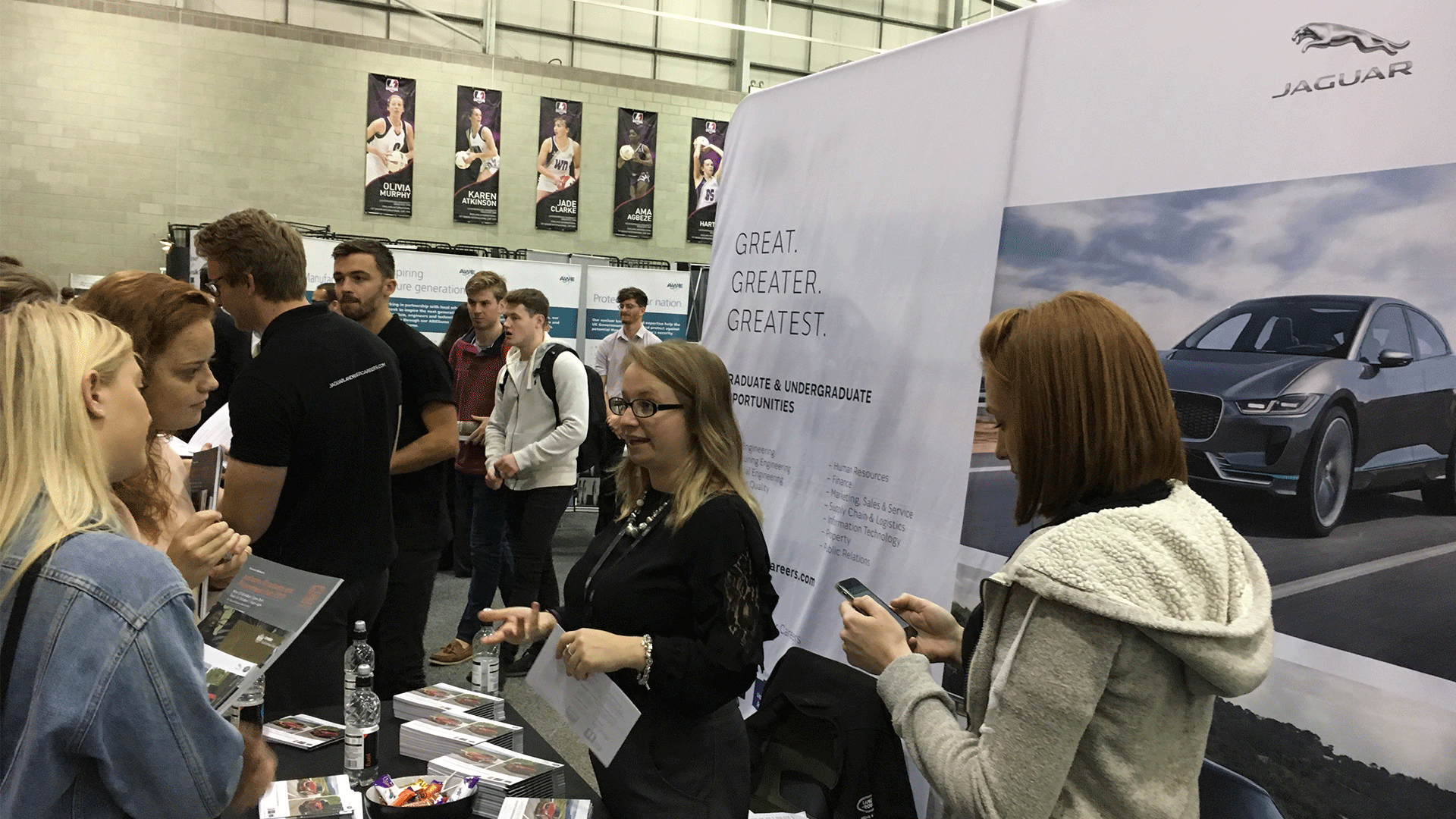 Number three is asking all the questions you like! Now of course this shouldn't be taken in the literal sense but the fair is your chance to find out as much as you can about the different sectors within companies, talk to recent graduates and how they found the application experience and so much more – make the most of it! I know that I found being able to chat with individuals who had only been with their respective company for a year or two and whether they made the right choice having taken a risk was invaluable.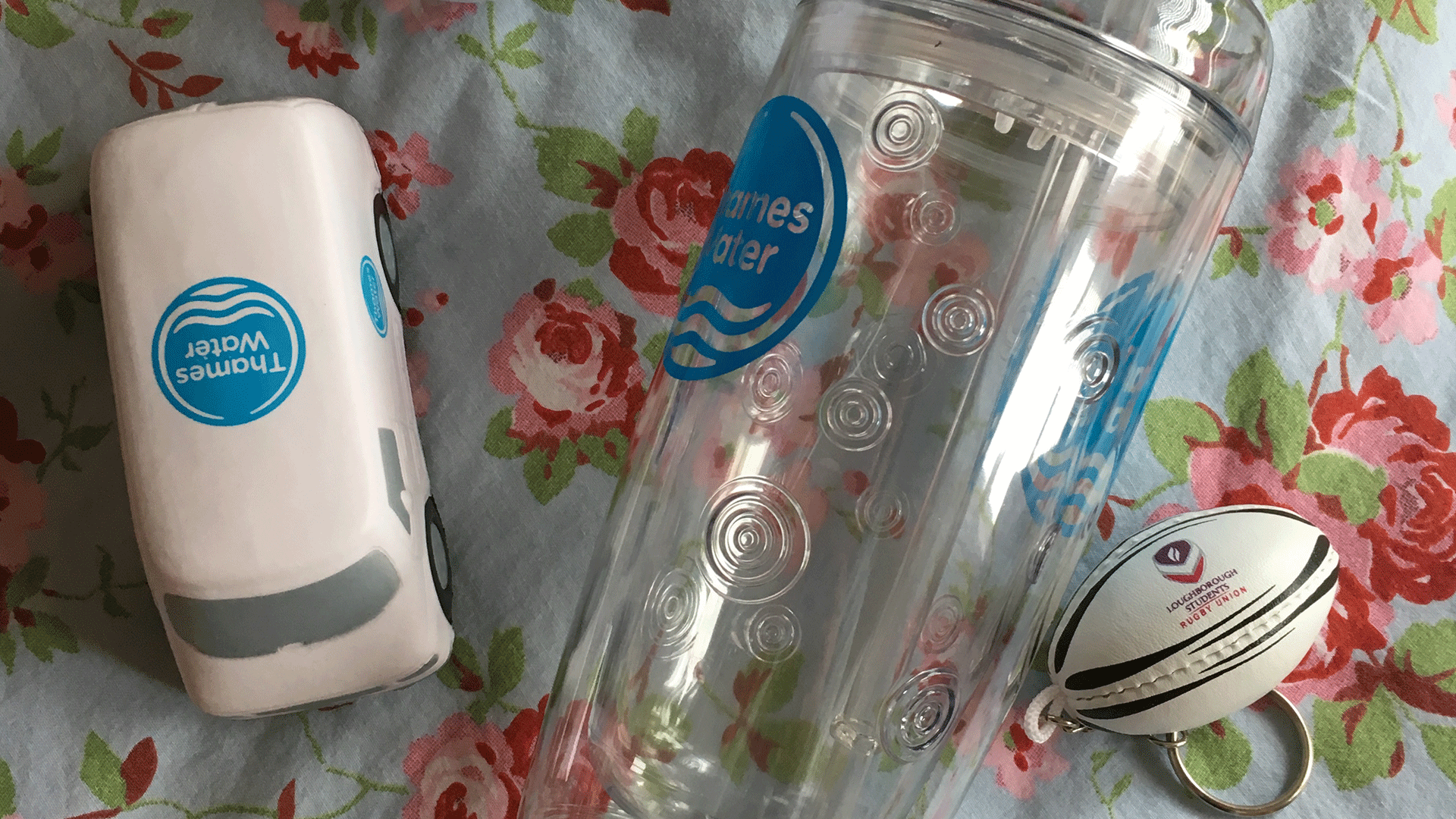 P.S. My final tip: remember when you're a student, freebies are EVERYTHING so whilst you are being all professional and showing an interest in your future careers, there is no harm in swiping a free pen or stress ball!
Student Life
Find out what makes 'The Loughborough Experience' by reading our student blogs.