An open letter to my 18-year-old self
The summer that you're currently going through has to be the worst I've known. A level results are at the forefront of your mind and you know you can't start preparing for the next stage until you know if you've gotten your place. No one believes that you've managed to turn around your AS grades and therefore you've managed to cause your mum countless sleepless nights with your stubborn protests of 'If I don't get into Loughborough then I'm not going to University'.
But proving people wrong tends to be what you're best at – your motivation and determination tend to be strongest when faced with opposition. It's something that I'm sure will continue throughout your life.
Finding out I'd gotten into Loughborough was unlike any feeling I've ever experienced; possibly in part due to the sheer relief and sleep deprivation. But after that, I didn't know what to do and the reality of moving to somewhere completely new started to set in. So I thought that I'd try to ease your mind a little by telling you the things that I know now about myself after two years at Loughborough.
Firstly (and most importantly), even though you're at the world's best sporting university, you'll find that the only sporting role you'd be suited to would be riding the derny bike slowly in front of track cyclists as you try to cycle and maintain conversation alongside your friends on the way back from the pub. You'll become immune to the question 'you must be really sporty then?' throughout your time here and also this little gem that was served up to me recently; 'you do English at Loughborough? I didn't think they taught anything other than sport'.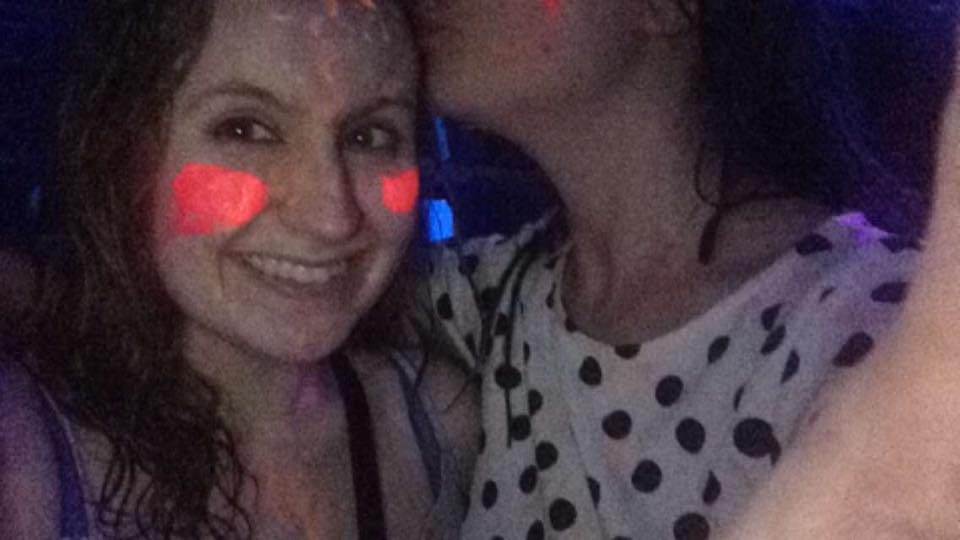 You'll be awarded wonderful experiences based on your own merit and be gifted with accolades due to your sheer determination. No one will ever claim your achievements were due to the nepotism of your mum being your Head of Sixth Form again. I know that it's damaged your self-belief in so many ways. Yes, you'll be gutted when you turn in your first essay in first year and don't get anywhere near what you wanted.
But, realistically, you'll learn that unless you want that sort of mark each time, it's probably not the best plan to leave it until 2 am in Pilkington library with a 2 for 1 deal on Papa Si's pizzas. It'll take some time to settle into how to write an essay at university standard, but by the time of the close of second year, when you're achieving over 70% semi-regularly, you might just begin to believe in yourself (but no promises).
You'll also be rewarded for your efforts outside of academia too. Right this second, you'd never believe the ambition and drive that you will acquire over the next few years. You'll be elected as Programme President of School of the Arts, English and Drama in your final year and start working with a team of wonderful people to ensure all voices are heard when it comes to education. You'll find the courage to share your writing and begin by volunteering for the University magazine, Label. Fast forward another year and you're on the committee as Culture Editor and responsible for creating new ideas within your section and maintain the quality of articles within the magazine.
On top of that you'll secure two new paid jobs on campus at Loughborough; one as a marketing and admin assistant for Student Voice, and one as a Student Ambassador for the university. As well as being a hugely rewarding job, this is also a massive compliment from the university in the sense that they have chosen you to represent the ethos of Loughborough. Just by being you.
I'm in no way saying that university will be easy. A large portion of your first year will be affected by illness and the knowledge that this may be something you'll have to battle throughout your life. But you're stronger than anyone has ever thought – including yourself. And you'll use this strength to your advantage and start working towards helping other people in similar situations by being appointed the role of Communications Officer for HeadsUp!
HeadsUp! is an LSU organisation who work hard to promote positive mental health and wellbeing in students as well as raising awareness of issues through campaigns and events. As Communication Officer it is your job to write articles about the work of the organisation, the work that we do and help to raise awareness of campaigns designed to break down the stigma surrounding mental health. Sometimes I can't understand how you've gained the strength to turn something so damaging to yourself into a way of helping others. At 18, I certainly wouldn't have.
Maybe that's just Loughborough for you.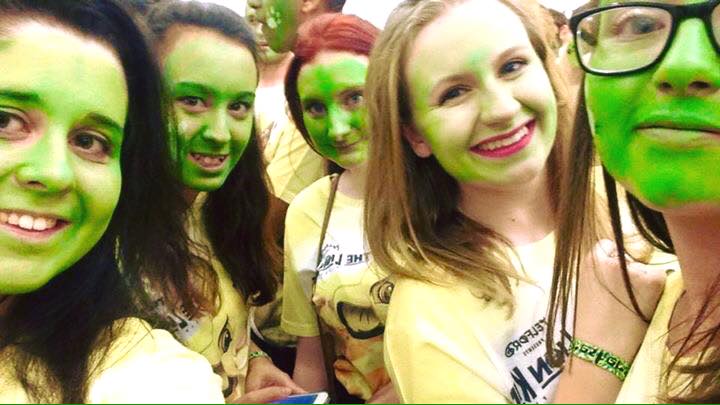 Finally, I need you to know there are a lot of people around you now who will pale into insignificance over the next few months. You won't believe me, and why should you, you know no different. You'll drift away from the dramas of high school and finally realise that popularity was dictated by some very small fish in one tiny pool. Don't hold onto grudges; university is a much bigger world than sixth form. If you don't like someone at uni, then you don't have to be around them. There will be people who don't see your point of view and never will. Don't be ashamed and don't back down. Hold your head high and state what you believe. Accept them for who they are, and you'll find that you'll be surrounded with the most amazing, open minded and caring individuals you will ever meet in your life.
There's a saying that goes 'if you're not losing friends then you're not growing up', which will be key at points, and unfortunately, this will be true both in a literal sense and also a tragic one, which will come to a head towards the close of second year. This will be the lesson which will undoubtedly teach you the most about who you are and how to live your life fearlessly with no regrets.
If I could go back now and tell you anything, it wouldn't be about the pettiness of high school: it would be simply to love every aspect of your life and to appreciate every second of this journey you're about to embark on. There's no point in judgement or grudges; throw yourself into life head first because the experiences you will gain will teach you all you will ever need. Loughborough will sort that for you.
Student Life
Find out what makes 'The Loughborough Experience' by reading our student blogs.