Students can live healthy lifestyles
Being that it is the month of March, I guess it is safe to say that the New Year is well under way. A new year's resolution of mine was to make sure I continued to go to the gym and eat healthier in second year, and I am glad to say I have done myself proud!
I mentioned in my first blog post that I make an effort to go to the gym at least three times a week, and this is a number that I have largely stuck to… Well, except from those extra-busy weeks where the number does drop to two.
I have always been interested in fitness, and remaining in relatively good shape. However coming to a sports university like Loughborough gave me all the encouragement I needed to get back into the gym, and really stick with it this time. It can get difficult at times to motivate yourself to go to the gym, or to balance it around your everyday responsibilities, but with there being two gyms on campus I find myself fitting in a session before or after my lectures. It's so convenient. A few of my friends even fit in an hour session in-between lectures. It becomes part of your lifestyle.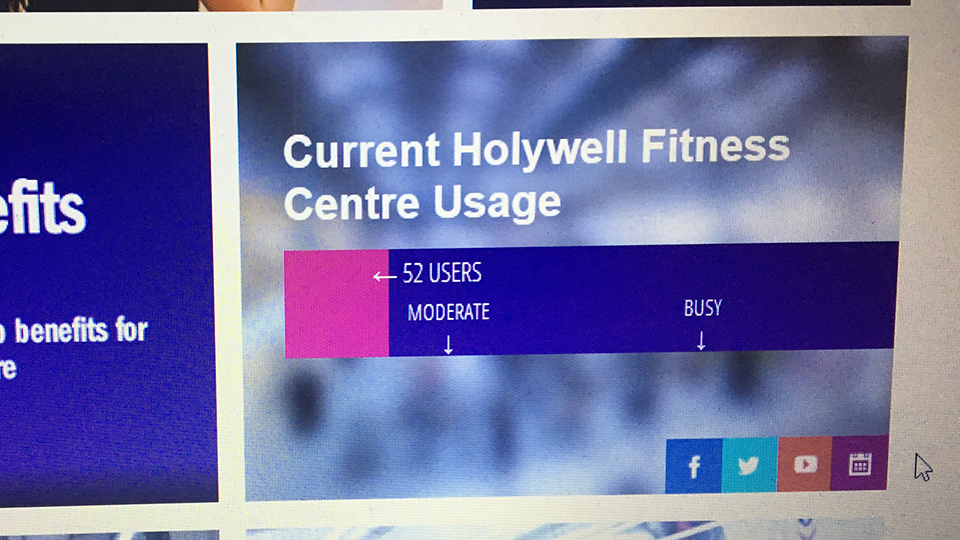 Coming from a city as large as London where there is a never ending selection of gyms, I was at first worried that the gyms in Loughborough would be constantly packed, which would prevent me from being able to use any machines or equipment. Luckily enough, there are clever ways you can avoid extra busy times. For instance, the Loughborough sport website has a current centre usage graph, which lets you know how busy the gym is at that particular time. It is really handy.
In an earlier blog post, I said that I prefer to go to Holywell Fitness Centre, as a more casual gym goer (Powerbase – the other gym on campus-  is one of the largest strength and conditioning gyms in the UK, and is where a lot of the athletes go, although anyone can use it). Holywell is situated in the west park of the university campus, which from where I live in town, may seem far. However, on the bus that runs throughout the day, it is only about a 10 minute journey, so it is really no hassle getting there and back. I definitely do appreciate the bus after an excruciating leg session!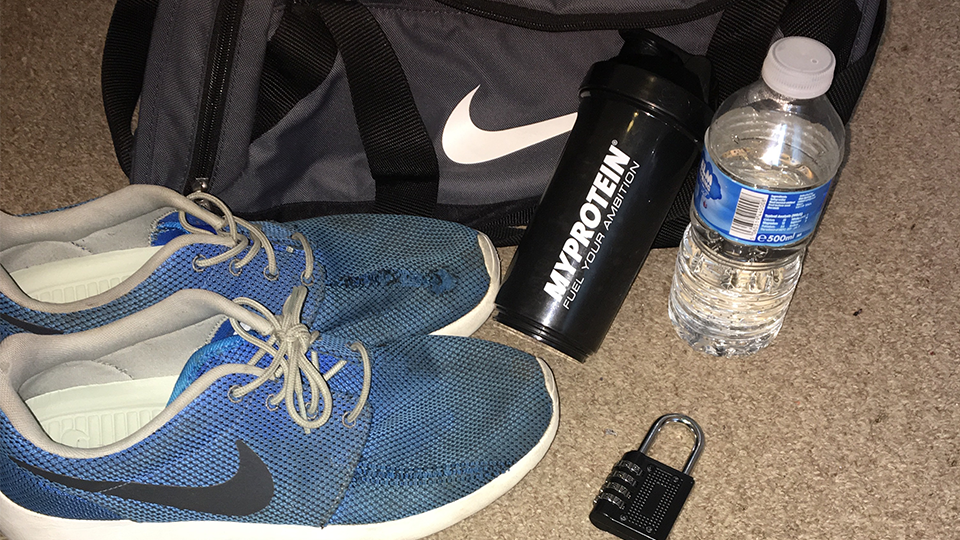 If none of the gyms on campus suit your fancy, you are definitely spoilt for choice in town. There are gyms such as La Fitness, Pure gym, and Fit4Less, which might be closer to you if you live in town. Although I currently live in town I still prefer to use the gyms on campus. It's a great friendly environment, and you are more than likely to bump into one of your pals. Also, most Loughborough students tend to use the campus gyms, so it is never difficult to find a gym buddy.
In first year, yeah I can admit, I was not advocate for healthy eating. But this year I have made some improvements! From making sure I eat a range of fresh fruit and vegetables each week and drinking water, to cooking extra of my balanced meals, so that there is food I can snack on at home after a night out, instead of traipsing to Mcdonalds in town all the time.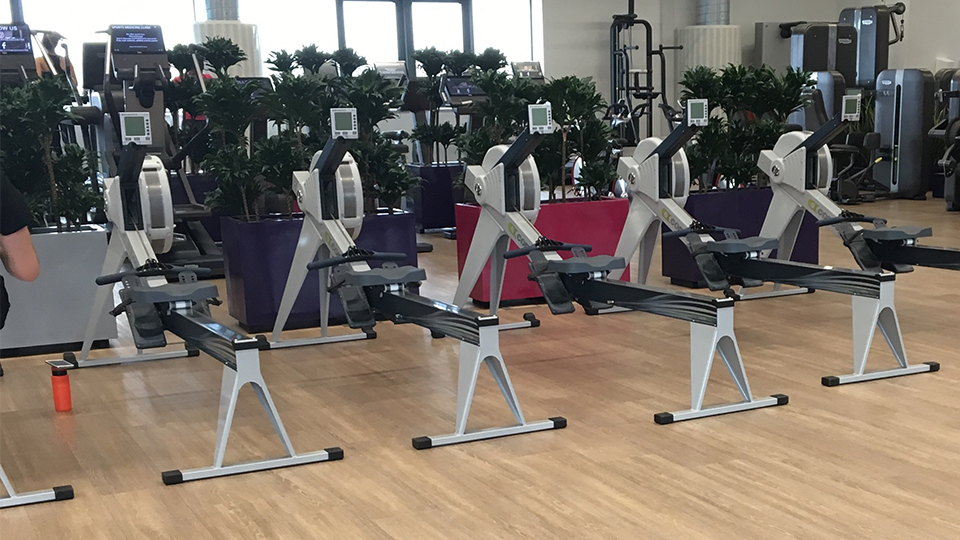 Loughborough is great for the range of shops there are that sell fresh foods. My favourite has to be the Crawshaw butchers in town, which is known for its selection of lean meat, at student friendly prices. There are also fruit and vegetable stalls open on campus, such as Kerry's, which is open every Monday between 9am and 5pm outside The Hub, which provides fresh fruit for excellent value. Eating good is literally made so easy at Loughborough. It does not take much to get sucked into the world of regular junk food, but it is important to rise above the temptations. Trust me, eating better has really made me feel better!
Student Life
Find out what makes 'The Loughborough Experience' by reading our student blogs.