February was an extremely busy month for me in terms of being a part of the AU Dance team but with that came an immense amount of excitement as we had our annual dance show fast approaching! After numerous rehearsals and quite a lot of sweaty hours later, the weekend of Valentines Day we were all ready to put on the best show possible.
Not only did everyone put their all into the performances they also brought Beyoncé level sass, and we definitely had one of the greatest shows so far. This is only my second year with AU Dance and I didn't think last year could be topped but somehow, we managed it! My biggest advice to anyone considering Loughborough or planning on joining the Luff bubble in September is to definitely get involved with some kind of extracurricular activity.
I've always loved dancing but joining the AU Dance team here at Luff has been one of the best decisions I've made. We always have such a fun time, but everyone is so friendly and welcoming, it really does feel like a little dance family. And now with the rehearsals for show finished, we are gearing up even harder ready for the biggest inter-university dance competition in the UK in March. Loughborough always hosts and it was one of the best weekends of last year without a doubt.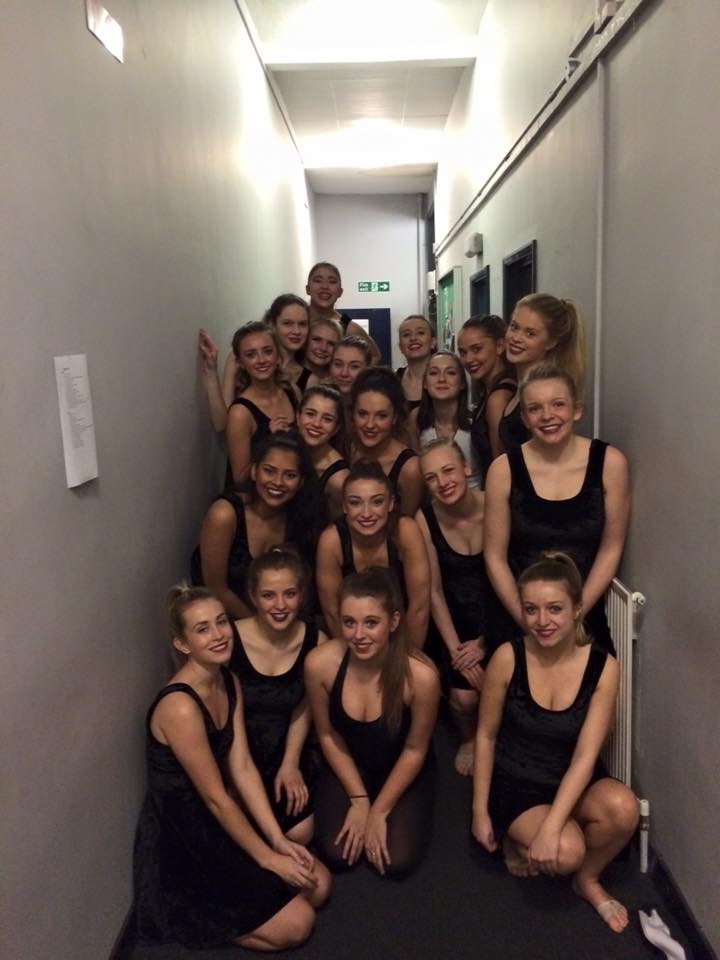 This month I also worked quite a lot for the university as a Student Ambassador and Open Day representative. I absolutely love doing this because I get paid to ramble on about my love for Loughborough. It gives me a chance to talk to prospective students and their parents and give my advice and experience on why Luff truly deserves its title as having the best student experience. Now is the time to make those all-important UCAS choices of firm and insurance university, so I thought I would tell you why I chose Loughborough.
Without sounding ridiculously cliché (although I know this will) Luff was always the university for me. As soon as I came to the first visit day it just felt right, everyone was so friendly and helpful and that was one of the first things I noticed about this uni. Everyone here wants to chat and get to know each other and for a ridiculously chatty person like me, that was ideal. Secondly, the campus itself had such a communal feeling. I loved that everything was in one place and this meant you didn't have to trek halfway across town to get to your next lecture, it was literally 5 minutes away.
Loughborough was unique and set it apart from all the multiple universities I had visited when making my choices because it truly had everything. Of course there is the academia, which Luff excels in, but the facilities, the support, the students' union and most importantly the people are what Loughborough is all about.
In terms of my course this month, it has been a bit of a whirlwind how quickly the semester has already passed. I have already begun preparing for my first set of coursework hand ins for this semester and it seriously does seem to have flown by! I have really enjoyed my modules this semester, especially a topic called African American Culture, and for any English 1st years or prospective students wanting advice on module choices, this is a great one!
Of course studying is important but obviously with work comes play, and I have enjoyed many a night out already this month. You cannot beat a good FND or Hey Ewe, especially when you have pop legends such as the Vengaboys or Cascada at the union! In my opinion the Student Union and the nights out here at Luff really can't be beaten, I always have the greatest nights and because it's full of students it just makes it that much better.