A day in the life of a Disney Intern…
I'm Leigh Brian, an English student in the School of Arts, English and Drama. Back in June, I waved goodbye to my cosy Loughborough bubble for a year in the capital working as an intern for The Walt Disney Company. It's safe to say that this was a pretty daunting transition initially, particularly the prospect of working for such a huge company that I have always admired so much (by admired I mean borderline obsessed…). But after meeting lots of friendly faces, including Mickey and Minnie themselves, I soon realised that this year was going to be full of nothing but amazing memories and invaluable experiences.
Hopefully, this post will provide insight into what I've been up to for the past few months, and offer encouragement to those who might be sitting on the fence about doing a placement year, whether it's for a mouse or not!
Starting with the basics, my job title is "Regional Communications Intern" and I work within the retail PR team for EMEA (Europe, Middle East and Africa). The bulk of my role is for Disney Consumer Products which covers all EMEA relevant collaborations for our many franchises and includes high-end fashion. Naturally, I have a different level of responsibility for different campaigns but generally, I support activity, events and assets for the EMEA territories. I also occasionally help out with Disney Store, our subscription service, DisneyLife, and Disney Media Distribution. As you can see, it is a total myth that you will become a tea maid if you choose to work for a big company!
Here are some highlights of what I have worked on so far…
Force Friday II
Force Friday II is one of my main highlights due to it being the first large project that I was lucky enough to work on, and it was definitely far (far) away from anything that I had done before. I had the mammoth task of liaising with our toy team and a creative agency to create a product lookbook, containing all of our best Star Wars: The Last Jedi product from licensees and Disney Store. As you can imagine, Star Wars is a franchise full of many secrets and so this was a very exciting experience with an abundance of passworded files. This lookbook was used as a template for all markets, who would then localise it, so the product was appropriate for that region. It was available at EMEA product showcases – better known as Force Friday II – and sent to press to assist them when creating coverage. Excitingly, one website even ended up posting the whole lookbook!
Despite being the EMEA Intern, I also had the opportunity to help the UK team with their own implementation of Force Friday II.  At this event, licensees demonstrated and discussed their products with the press, prior to the embargo lifting. This is a very strict rule where you cannot publish things until a certain time – and who's going to argue with that when we have this guy on the door?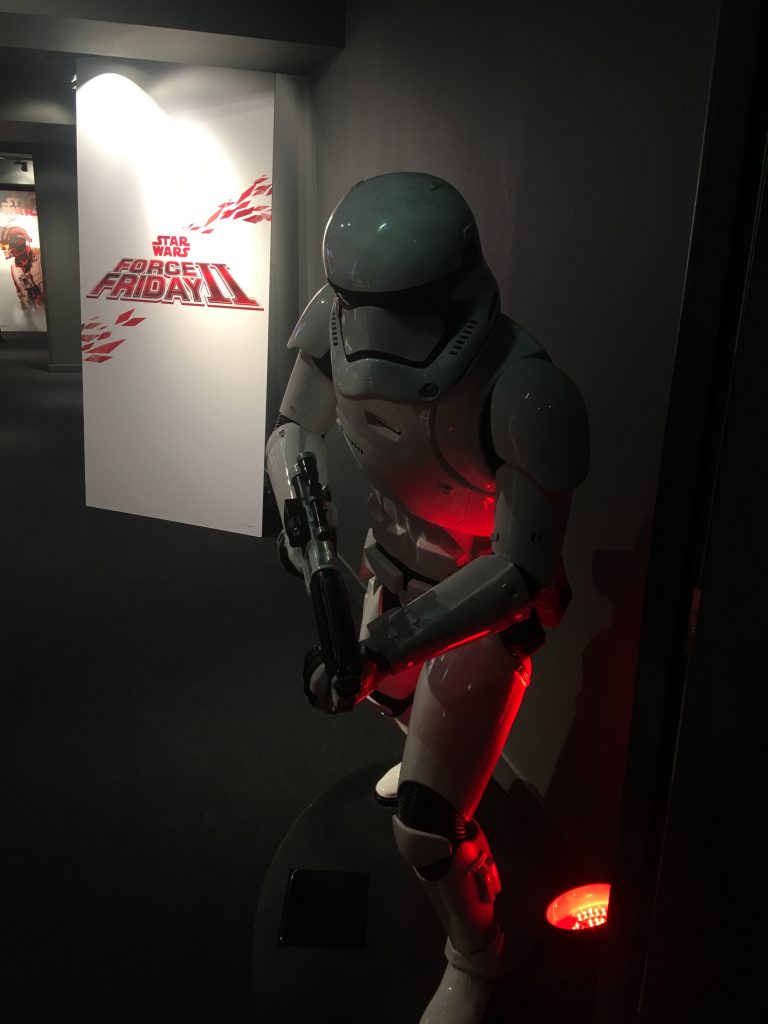 Christmas
But Christmas isn't for a whole month, right? Wrong! In the world of Disney PR, we celebrated Christmas in September with a product showcase. This was another UK event that I got to attend, but in the lead up to this, I wrote two press releases to be used to support the EMEA showcases.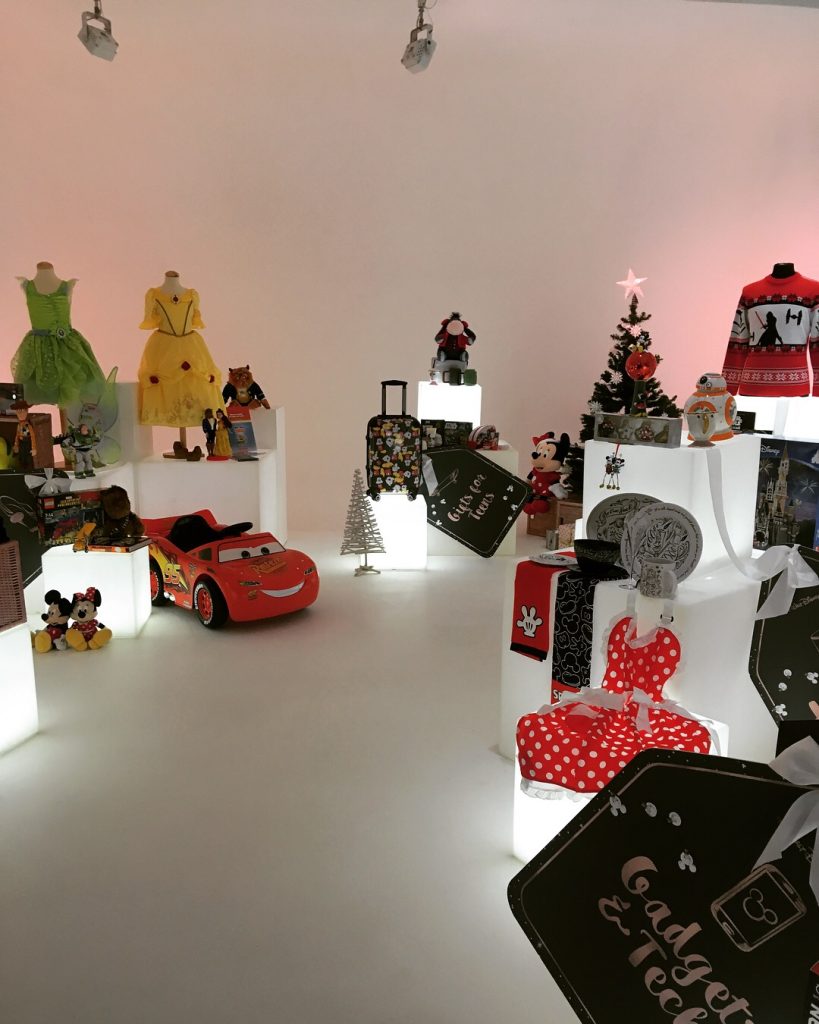 Minnie Mouse Fashion Week Campaign
There is no better fashion icon than Minnie Mouse herself, so during the fashion weeks across EMEA we created some Minnie inspired survival kits as a gift for journalists and influencers so they could get through fashion week in style. I had a pretty hands-on role for this project which involved sourcing a lot of the product (with an interesting trip to Primark for 31 sparkly backpacks, resulting in a lot of worried looks), writing copy for the accompanying card, and a few crazy afternoons to try and perfect these neat little boxes. We got a few lovely bits of coverage on Instagram across Europe, and I was particularly excited about getting a post from model Iskra Lawrence!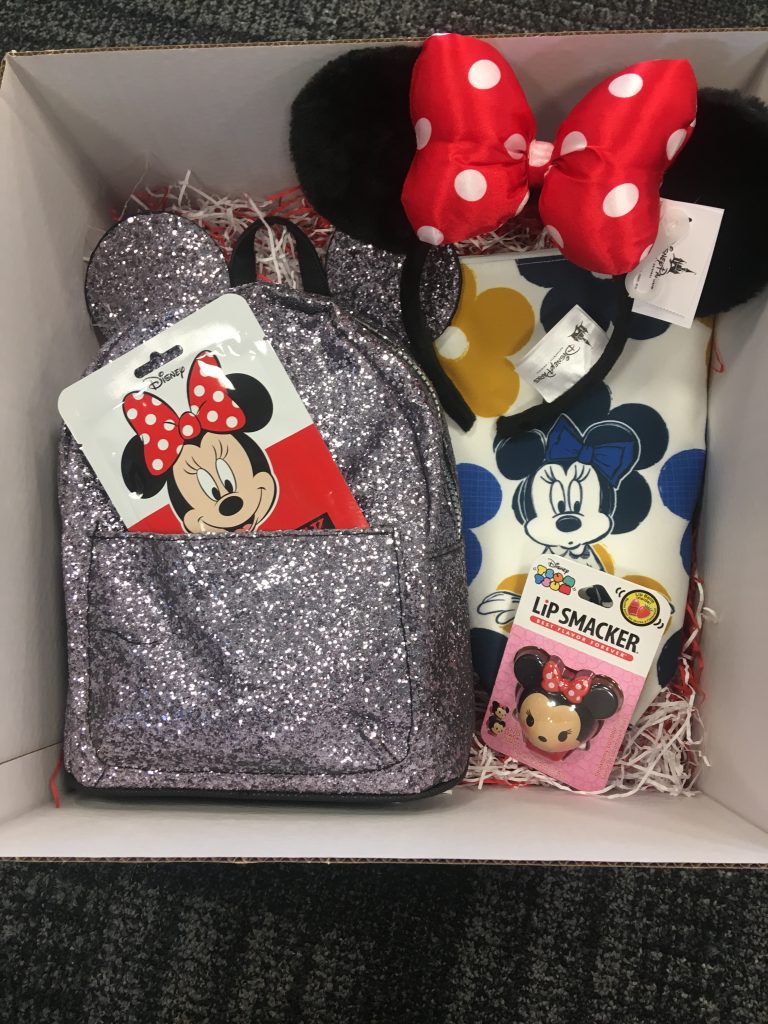 London Comicon
Another thing that makes this role so interesting is the mix of franchises that you can work on, including Marvel! Comicon wasn't actually anything to do with my job role, but was a volunteering opportunity that I jumped at. It's something that I never have and probably wouldn't think to go to, so working it seemed the perfect chance to experience it. This goes to show that you may not be limited to your placement role and can find many other opportunities within your company to stretch that bit further. Surprisingly, it was Marvels first year having an official presence at a UK Comicon, so it was great to see everyone's response. And you definitely couldn't miss us, as we made up 20% of the show!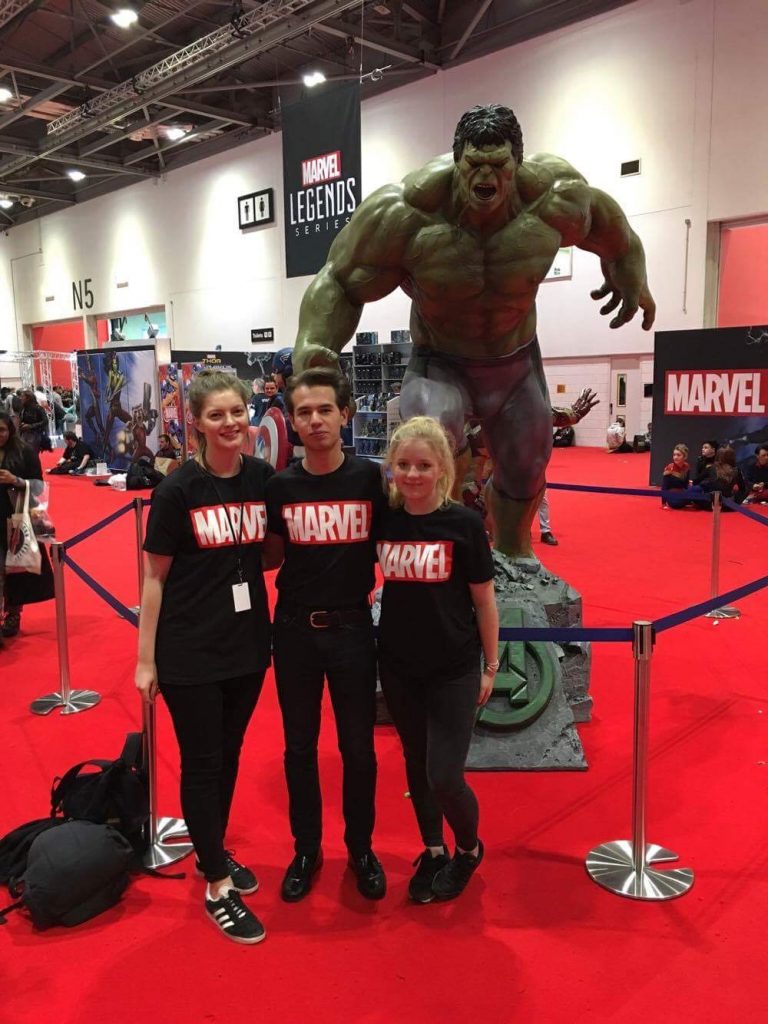 It would be wrong to not include all the amazing people that I have met over the past few months, from all stretches of the UK. Obviously, this post has just highlighted the highs of the job and not the early morning alarms and lack of university-style naps. But with a team like this around you, it'd be difficult to not have fun! If I can't convince you on the value of a doing a placement through the incredible things that I have worked on already, then maybe I can by saying you may meet some of the loveliest people ever, like I have been lucky enough to.
Find out more about doing a placement year as part of your studies on the Careers Network website.
Student Life
Find out what makes 'The Loughborough Experience' by reading our student blogs.