Hey guys! I hope all the freshers are settling in well to Loughborough life. The first few weeks can pass in a bit of a blur and I've had a pretty hectic first week as well. Deciding to move back into halls already seems a good decision as I've already met some great people; which I'm sure you all have as well.
I know that some of the other bloggers have done a done a bucket list for things to do in Loughborough, so I'll just do a mini one:
Get a Papa Si's. Seriously. You either love it or you hate it, but at the end of a night in the union it can be the best thing in the world.
Join a society. Great place to meet people and learn new things.
Try a new sport. Sport is everywhere at Loughborough and during the first few weeks of term there a lots of free taster sessions to get involved in new sports from water polo to wheelchair basketball.
Have a night in Echoes. Similar to Papa Si, you love it or hate it. But it's worth giving it a shot.
Second year already looks like it's going to be really busy, with more work than last year as well as my ongoing search for a placement. Due to Loughborough's great employer connections, I was offered an interview with Aldi for their industrial placement scheme without having to go through the application process.
Unfortunately, I was unsuccessful, but it was still a great experience and it will be really useful to have that first interview under my belt so early. I've now got more confidence for when I go onto future applications.
I know from last year that when you first get to university cooking can be difficult as you're not really sure what to make, so many of you may be surviving on pasta/takeaways right now- so I have a few suggestions. One of them is, why cook when you can go out?
Loughborough has got some quality restaurants and pubs that can make for a good flat meal as a way to get to know each other better. If you want a burger, I'd head to the Paget Arms as I really rate their burgers (I had one there last night). Alternatively, there's a really nice Italian in town called La Favourita. Really nice pasta and pizza and the prices are pretty cheap.
On the other hand, if you'd rather cook I'd recommend heading to Crawshaw's butchers in town. They sell one portion size of different kinds of meat like sausages, pork, chicken etc. and most of it is pre-seasoned. This makes cooking really easy. Five portions for £10 as well, can't go wrong!
I hope everyone made it to the freshers sports and societies bazaar and found something they're interested in. Joining societies are a really good chance to socialise, meet new people and learn something new. So far I've joined the tennis club and a society called 'Enactus' which works on setting up sustainable social enterprises.
I'm also considering clay pigeon shooting depending on whether I have time for it. The taster session is coming up so that's something to look forward to in the next few weeks. Last Wednesday I went to the taster session for the dodgeball society. They set it up as UV dodgeball, with all the lights turned off and UV tape around the balls to make them visible. Everyone then had glow sticks and UV paint etc. So much fun although it was hard to spot whether a ball was flying towards you or not at first as you were still adjusting to the lack of light. Dave didn't really want to be in the picture but oh well.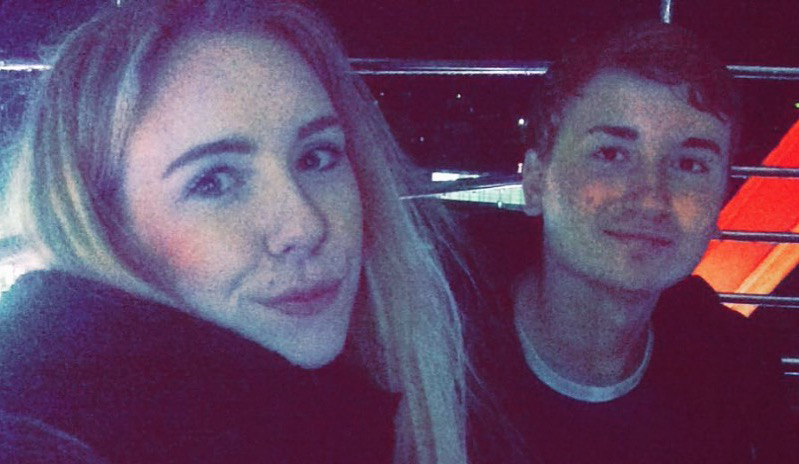 Last Friday some friends and I went down to Nottingham for Goose Fair, a big carnival-fair thing that's been running in Nottingham every year for ever pretty much. It's on a massive recreational field just outside the city centre. We drove down but it would have been really easy to get the train as well.
Some of the rides were immense and not too expensive. Being from Nottingham it's something I've been to every year but it was good to introduce my mates to a true Notts rite of passage. The good thing about Loughborough is its location. Really central so you're not really too far from anywhere. Nottingham, Leicester, even London is only an hour and a half on the train.
You lot are in for one of the best years of your life so I hope you're ready.