Participating in Sports at Loughborough
Loughborough is a very sporty university with amazing sporting facilities (but don't worry if you don't play sports, I know many people that don't like sports at all, but still enjoy their time here, because there are many other things you can do!). There are so many opportunities to play sports at different levels at Loughborough and it might be actually hard to choose which ones to do. I am playing basketball for the AU team. It has been an amazing experience where I met great people, made very good memories and I have also tried the MyLifestyle programme.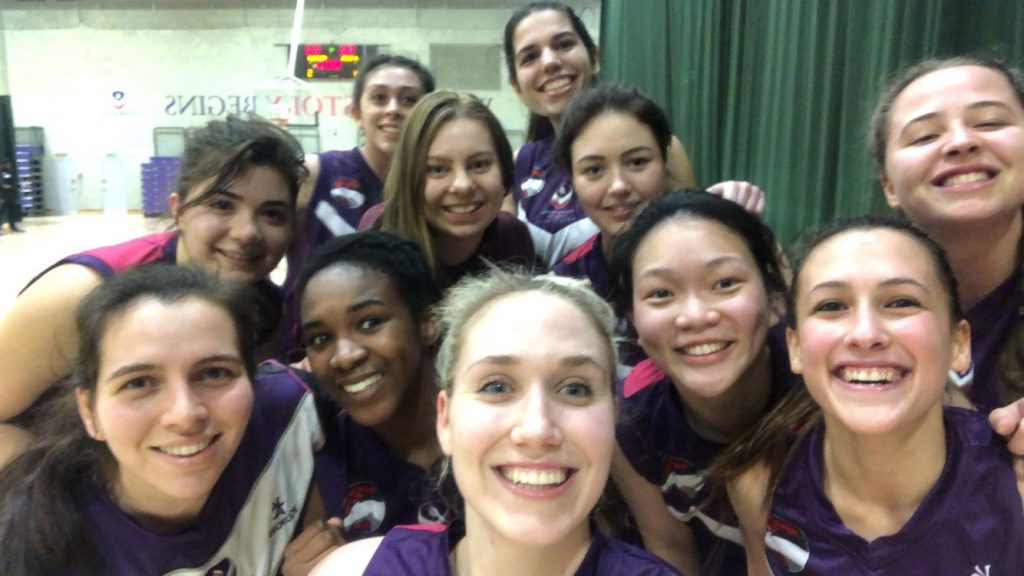 MyLifestyle
My Lifestyle is the easy, very fun and no commitment option, where you just turn up, play for free and you don't need any previous experience. It is a great way to try different sports that you have never done before. There are different sports going on almost every night in the week, such as football, basketball, netball, running, kickboxing, yoga and many others and you can take part in any of them as often as you want. I have tried MyLifestyle tennis even though I haven't really played it before and I really enjoyed it.
IMS
IMS (Intramural Sport) is an opportunity to represent your hall and play against other halls. People then go and cheer when a team from their hall is playing. Some halls might have trials for some sports depending on how many people are interested, but generally it is still more relaxed and low commitment environment. There are different sports like netball, football, volleyball which are regular and then there are also one day events such as athletics, table tennis, swimming, cross country and so on.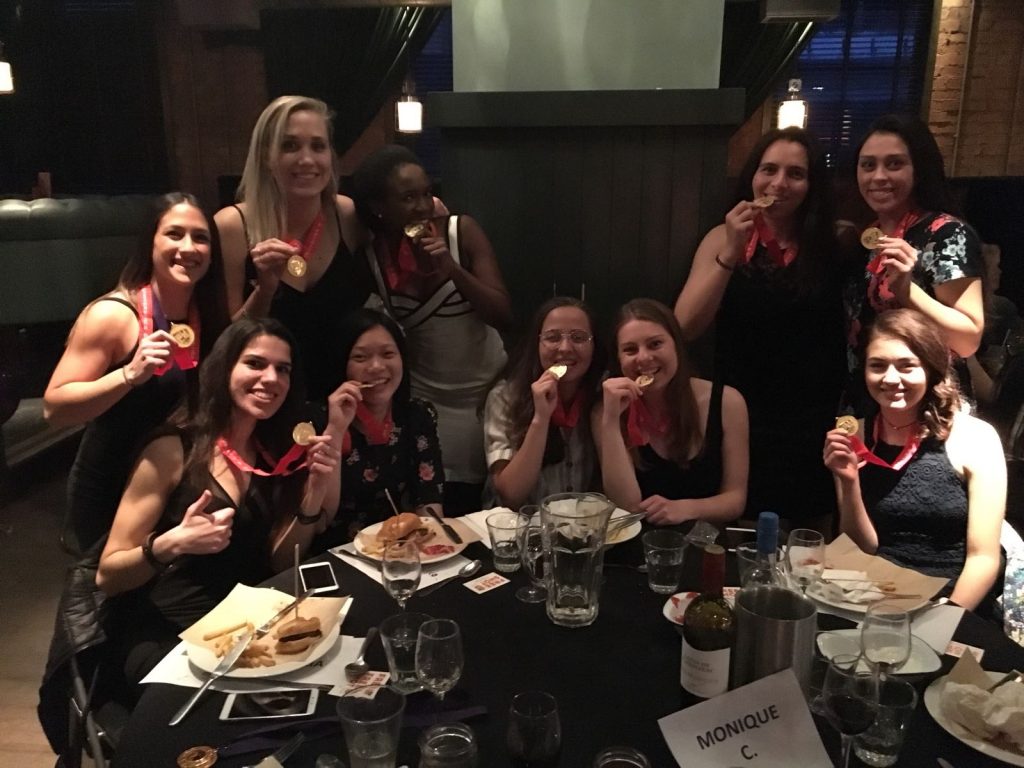 Athletic Union
There are also around 55 AU clubs at Loughborough and some of them have several teams. They have regular training and compete in the BUCS league. I am playing basketball on the women's second team and I really enjoyed this season. It all started with trials during Fresher's Week, which were kind of scary, but I was really happy when I made it on the team! We had training every week and a game almost every Wednesday. Most students don't have lectures on Wednesday afternoons, which is great because you don't miss a lecture when you have a game and other people can come and support as well! My team was great this year, we won the league and also the cup. We became very good friends and had many socials, where we were making pancakes, eating pizza and just having fun, talking or going out. We also had a Christmas meal before the Christmas holiday and then the end of the season Presentation and Awards night, where the best players were awarded.
Playing sports at the university is a great experience and I would definitely recommend it to everyone. I have met so many great people through playing basketball and we always have so much fun during the training, games and socials. It creates unforgettable memories and that's why I am very excited for the next season!
Student Life
Find out what makes 'The Loughborough Experience' by reading our student blogs.