Visiting 4 Countries and Even More
The second term went by so fast and the Easter break is already almost over as well. Many international students use this break to travel around. This is the perfect time for visiting different places, because the break is a month long, which is even longer than the Christmas break and the weather is nice. One month long Easter break is not usual at other universities and as an international student, I am really happy about it. I spent my Easter break at several different places.

Trip to London
I started in London with a four day trip, where we walked around the city and tried Italian, Chinese and Korean food. You can get to London from Loughborough for only around £5 by bus. London is totally different from Loughborough. The streets are full of busy people rushing to the work or school. I realised how much I like the environment on the Loughborough campus as it feels more like a community of students at one place, we don't have to take the tube everywhere and the facilities, accommodation, Students' Union, lecture halls and everything else is so close and within the walking distance. I think that London is a great city to visit, but I am glad I chose Loughborough as my university.

Scottish Highlands
After London, I flew over to visit my friend that studies in Edinburgh and we went hiking in the Highlands for a couple of days. My friend showed me around Edinburgh and the city is actually smaller and less busy than I expected. When we went to the Highlands, we were hiking around Loch Lomond, where (also at other places in Scotland) you can stay the night for free in small houses called bothies, which are basically just empty houses in the nature with a fireplace, wooden beds and some camping equipment. We stayed in Highlands for two nights, each of them in a different bothy and it was really fun and a great experience.

Home visit to Slovakia
After my trip to Edinburgh was over, I met with my Japanese friend in London and we flew together to my home country, Slovakia. We stayed there for almost two weeks and I showed my friend different places like several towns, the capital city, Bratislava, castles and a cave. She tried traditional Slovakian meals and experienced our culture and Easter traditions. Towards the end of our stay, we went to the capital city in the Czech Republic, Prague, for three days and the day after we visited the capital city of Austria, Vienna, which is only one hour far from Bratislava by train.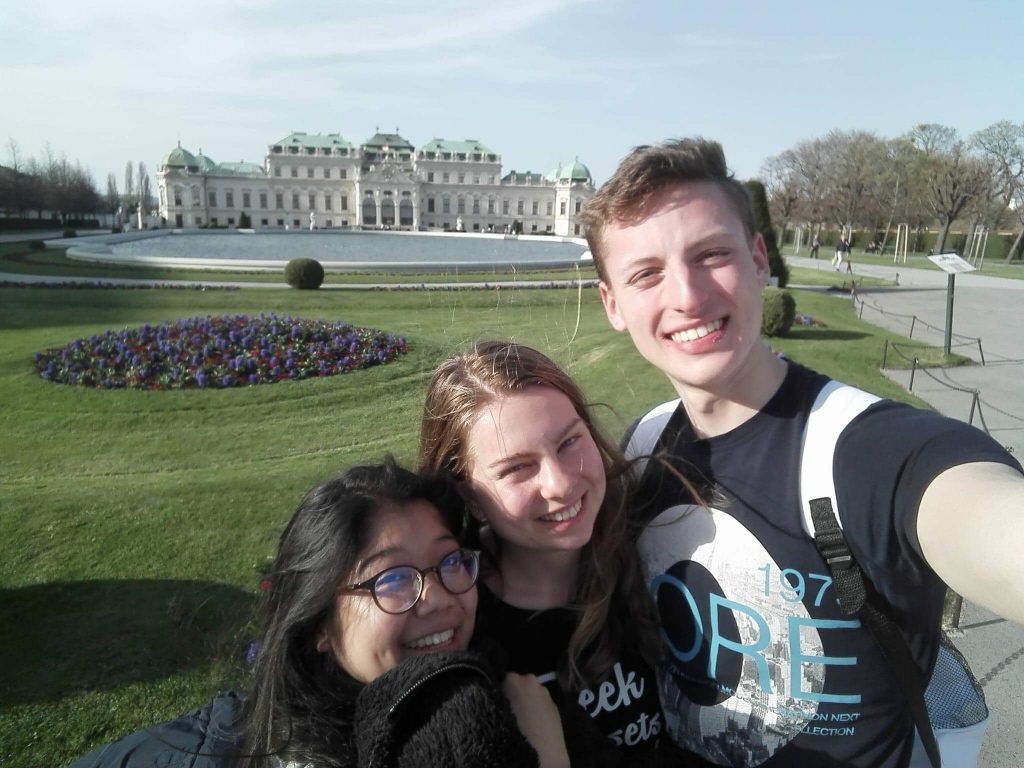 Then we flew back to London and I took the bus back to Loughborough. On the next day, I went on a road trip to Wales with my friends from basketball, where we were hiking and had a really good time.
This has been one of my most exciting Easter breaks so far. It was great that it was that long because I had time to visit many different places. It was a lot of planning, but it was definitely worth it. If you enjoy travelling, then the Easter break is a very good time to do it. If you find cheap buses and cheap accommodation, you can manage to visit more places. I can't believe that the Easter break is already over, but at the same time, I am excited about this term.
Student Life
Find out what makes 'The Loughborough Experience' by reading our student blogs.