What is going to Uni in a different country like?
Even though I was an exchange student in the USA, so I had experienced living abroad for one year, I had never been to England, never really heard true British accent before or never even seen any of the universities in England in real life before coming to Loughborough. So it was a totally new, exciting but also challenging experience.
I was working during the summer in Slovakia to earn some money for my first year at the university and also spent time with my friends and family since I came home after one year and was going away again till Christmas. I remember though that my summer was pretty stressful because I still had to take an IELTS test to get the English language certificate that proves my English and I had to wait for the results that arrived only a couple of days before the deadline to send them to the university. I also had to pack, sort out my accommodation, flight tickets and also the way of getting to Loughborough. It is not easy to choose the accommodation since there are so many different halls and options, but at the end I chose Faraday and I am really glad that I chose it.
Since I had never been to London before, me and my mom decided to visit London before I went to Loughborough. It was a really nice trip but then I had to say bye to my mom at the airport and she flew back to Slovakia. For the way from the airport to Loughborough I decided to take the coach organised by the university for the international students from Heathrow Airport to Loughborough. I was worried and nervous that I wouldn't find the bus or other students and I will miss it, but there is no way you can miss it, because there were big groups of students waiting for the bus. There were that many of us that three buses had to come to pick us up, so it was a great opportunity to meet others already at the airport. I actually met one of my best friends from the university there and basically we became friends on the very first day of my Loughborough experience, which was great.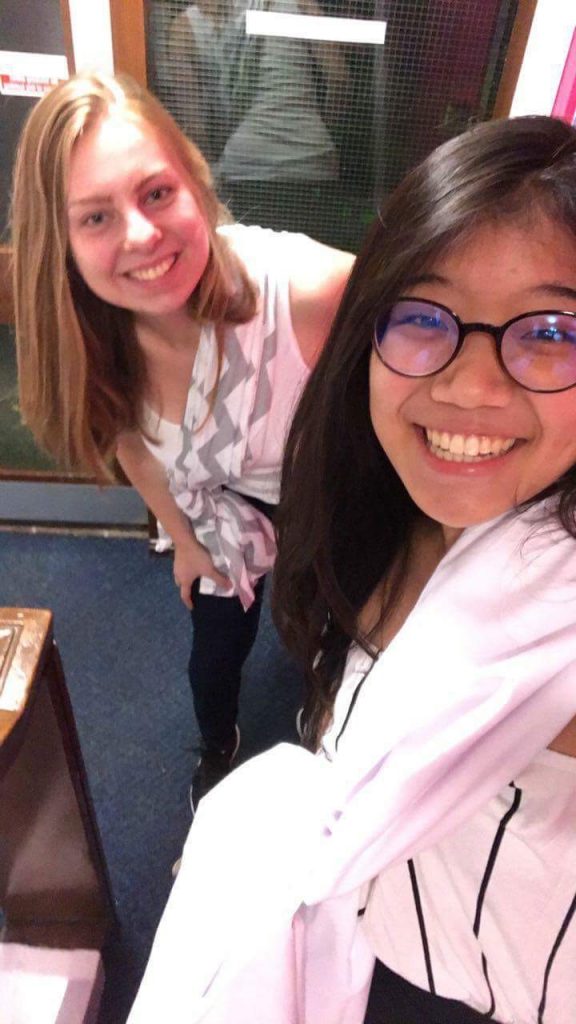 After about 3 hours, when we arrived to Loughborough University, they dropped us of in front of the halls that we were living in, so for me it was in front of Faraday. We had no idea where to go or what to do, but there were Fresher Helpers that were really nice, took our bags and showed us our rooms. We also went to the dining hall to collect our student cards, keys, Freshers T-shirt, information about sports, societies and other stuff. We arrived little bit later, so I only had time to put on my Freshers T-shirt and I went outside where other people from my block were waiting and we headed for the first information session, then for the punch party in the dining hall and for the first night out. That is how my Loughborough Experience started.
Make sure you check out my next blog to see what happened next  …..
Student Life
Find out what makes 'The Loughborough Experience' by reading our student blogs.