Getting a head start with your career
Hi my name's Elliot and I'm a 2020 Graduate in Mathematics with Economics, and I spent 4 years at Loughborough including a year long Industrial Placement at Tarmac where I am now starting on their Finance Graduate program this year. I chose my degree because it was a subject that I loved studying, but this left me struggling to know what the right career for me would be. In this blog, I will detail some of the things I used to help enhance my employability and how I found the right career for me in my first year of university.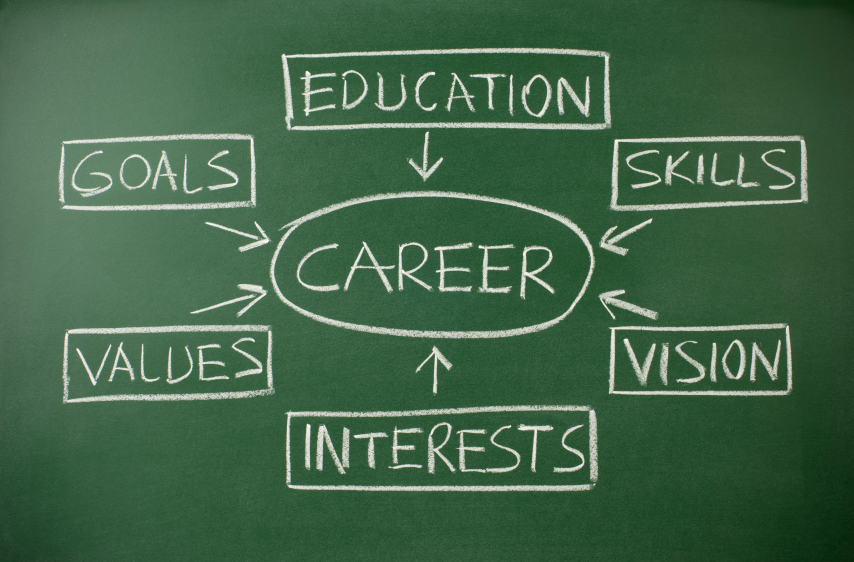 Early beginnings – the possibilities are endless!
Upon arriving at University, I was struck by just how many different careers events were on offer, even in the first couple of weeks of Freshers! My course mates and I decided to attend some of the Employer Presentations with organisations ranging from: big accounting firms like PwC, to Teach First. This was a great opportunity to find out more about the many opportunities available and speak to current Graduates and employees to about what role could be right for me in future.
Loughborough also hosts a two-day long Autumn careers fair in October which is worth going to in your first year. With over 200 employers exhibiting, it is currently the largest campus-based recruitment fair in the U.K and students flock to pick up freebies, sign up to mailing lists and engage with a huge variety of companies who may be promoting Insight Days/Weeks. These programmes allow you to go to organisation for a day to network and find out more about the role you may be considering, which will be great evidence to talk about on a placement or graduate job interview. The careers fair also host several workshops including networking events, panel Q&A's and sponsored skills workshops. Even if this doesn't tempt you, Domino's Pizza have a stand at the Careers Fair and give out free pizza all day!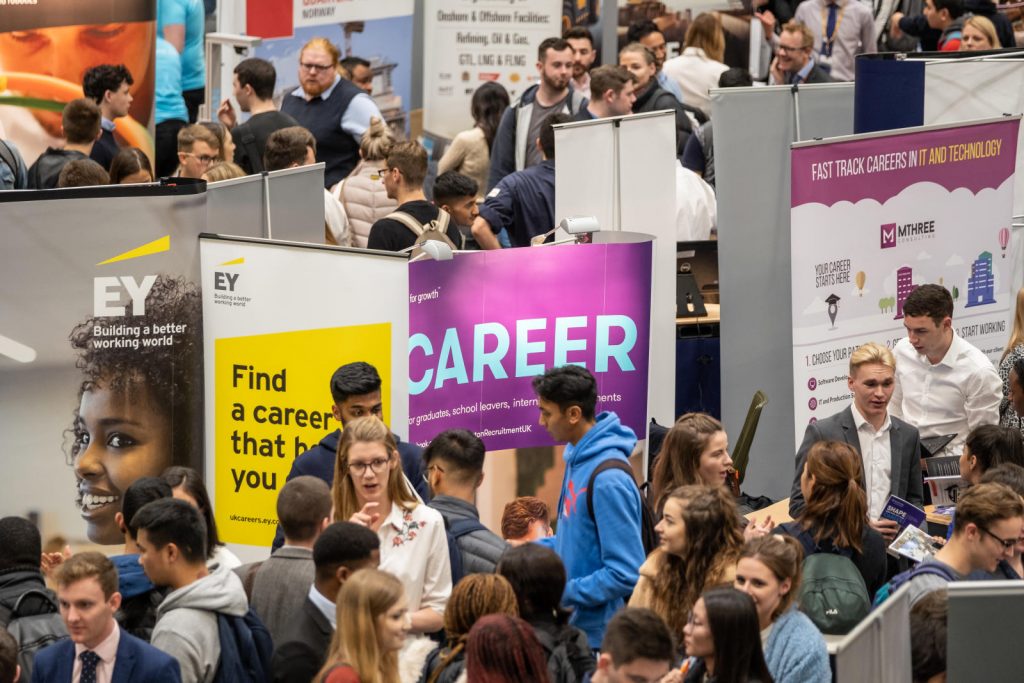 Take advantage of what's around you
I would also recommend you make the most of the University Careers Network. Every University should have this sort of support, but at Loughborough, the careers advisors are fantastic! Informal sessions can be booked on the day and I was even able to meet with a specialist Careers Advisor who was specific for my department to go through a variety of ideas or different career paths that could work for me. I also attended a drop-in CV review session which taught me how to effectively advertise my achievements and opportunities on paper to enhance my CV.
Another opportunity recommended to me was to become a Student Ambassador for the University. A common misconception about university is that part time jobs are discouraged – this is not the case as, in reality, they allow you to improve your interpersonal, communication and teamwork skills which future employers really value (in many cases more than your degree itself!). You can do this role alongside your degree, whilst also getting paid and getting to meet lots of new people!
But if this is not for you, you can get skills in other ways too! The list of things to do at Loughborough is huge – fundraising, volunteering, sport, media or perhaps starting your own business! I got involved in the Rag section (Fundraising): where I fundraised £3000 for charity and climbed Kilimanjaro, as well as volunteering with Nightline: the universities non-advisory listening service to support anyone in need of help, and was on a committee for my Hall of Residence and a Society.
Top Tips
My main recommendations are to:
1. Make the most of the host of opportunities available,
2. Start looking at what career would be of interest to you as early as possible.
Before you get to university, you should ensure that the A-Levels you chose meet the requirements for the degree subject you want to study, but more importantly, make sure you do A-Level subjects you enjoy! You could start using online tools to start to gain an idea of areas of work you find interesting or what roles other students doing certain courses/subjects ended up. If you have an specific idea about the career you might want to go into, look at some company websites and see if they have opportunities that are right for the stage you are at.
University is a huge opportunity to learn and develop, both in the classroom and outside of it. It isn't just about the degree anymore; it is also about the skills that you learn from extra-curricular opportunities. There is no rush to know your ideal career – who knows where you might end up!
Student Life
Find out what makes 'The Loughborough Experience' by reading our student blogs.