Its coming to the end of 2017, and with that comes some (willing or not willing) reflection on how the past year has gone. When thinking of the past year its always easiest to pick out the worst moments, ignoring the good and deciding it was a bad year. I've now learnt to appreciate the smaller moments and realise that every year has its ups and downs. Throughout the year I have set many goals and I thought it would be a good time to reflect on how I've done!
Read More (24 books to be exact!)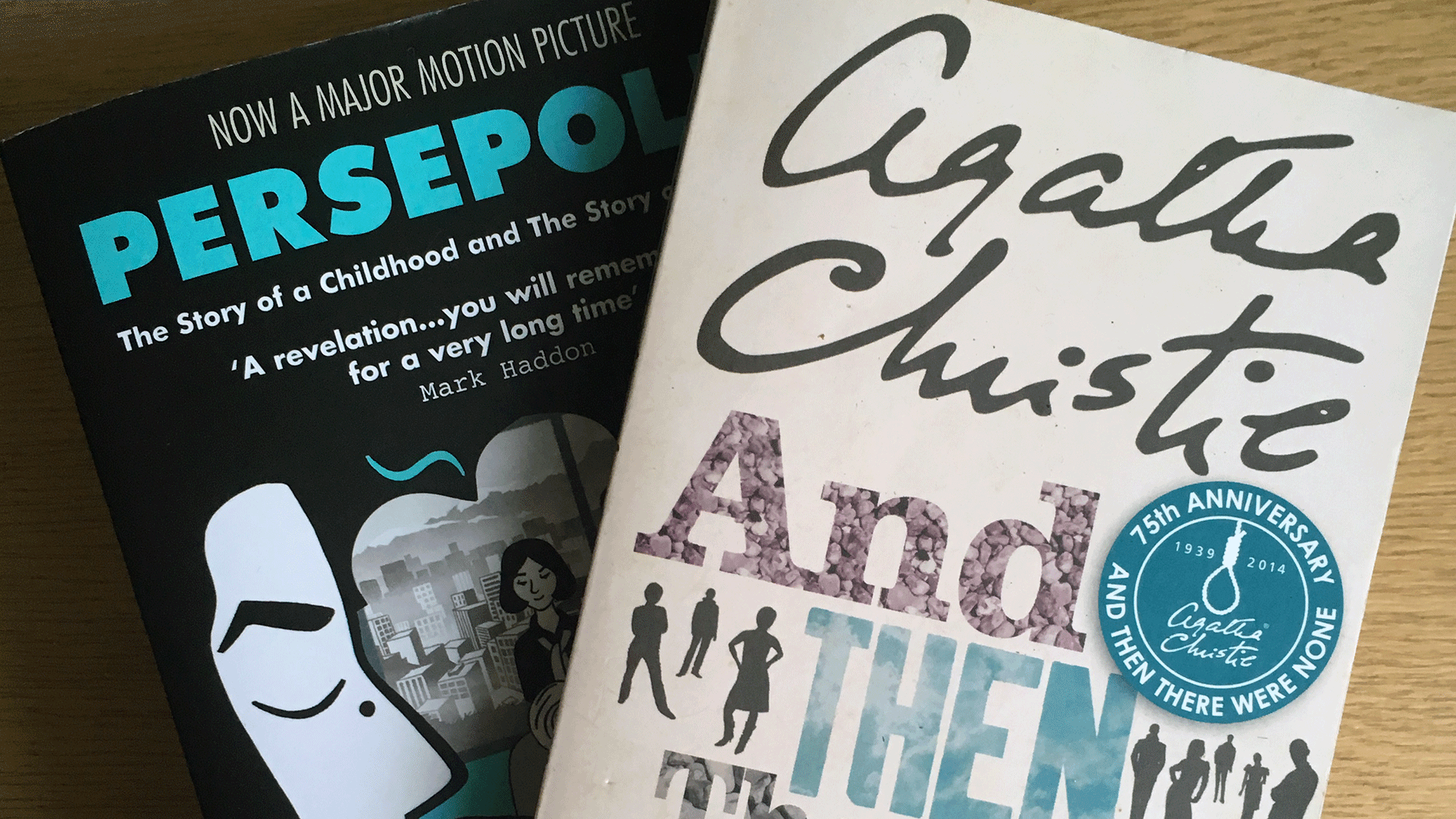 I have no idea what inspired me to set this goal. But now 18 books in (and a bit behind, damn coursework!) I am thoroughly enjoying the challenge to read two books a month, recording them as I go. It has helped me to escape from work when needed and also brought me back to my childhood when I'd spend a whole day stuck in a book.
My favourite books of the year so far have been Persepolis by Marjane Satrapi, a graphic novel depicting the life of a girl growing up in Iran raised by radical Marxists. Also, 'And Then There Were None' by Agatha Christie, which in my eyes the most gripping and perfect murder mystery there is! (I am open for competition)
Design and make a Website
This has been a goal of mine for a few years, however only now have I had the confidence and resources to make it come into existence. I created www.laurenjefferisdesign.com in the summer and alongside it made business cards and have now sold my own products at three separate markets. Although it has brought with it a lot of stress, I am ultimately very proud of all I have achieved career wise this year. I am looking forward to what the future holds!
Progress in Badminton
Coming back over the summer I was more than keen to get back into badminton training. Having gone through the trial period I was happy to have moved up a level and am (fingers crossed) still improving! The club has progressed so much this year and I'm very proud to be representing Loughborough in a sport I love.
Spend more time with friends
Due to the fact I like to set myself many goals and in general cram my life full to the brim, I often forget to leave time for relaxing. Moving into a new house with new people and starting the University term I was very eager to spend time with friends and allow myself to relax a bit more, as I'm pretty sure although that coursework needs to be handed in, my lecturer doesn't want it handed in by a shell of a human.
2018
Exciting! I love the start of a new year and 2018 is no exception. I plan on again challenging myself to read 24 books in the year (I don't think increasing the amount would be a good idea!). Also, one thing I have neglected this year is travelling. I aim to travel outside of Europe in the upcoming year and see what the rest of the world has to offer. Other than that I plan to just keep my head above water and have a lot of fun doing it!