On 1st May, my course group and I flew to Prague, part of our coursework for Graphic Communication and Illustration. Our Programme Director, Simon Downs, organised and created an itinerary where we would stay in the A Plus Hostel in Florenc, Prague for four nights. Every day, we had breakfast at 8 am and then signed in at 9 in the hostel. We then had the option to follow the tutors to certain touristic destinations in Prague or we could remain as a group and travel to the locations that we wanted to.
There were eight of us in our group and we did follow the tutors often to the first destination on their itinerary, but would venture off their path if there was something we all wanted to see. At 5 pm we would register in the Old Town Square with the tutors, but had the option to ring Simon to tell him we were all safe if we were busy.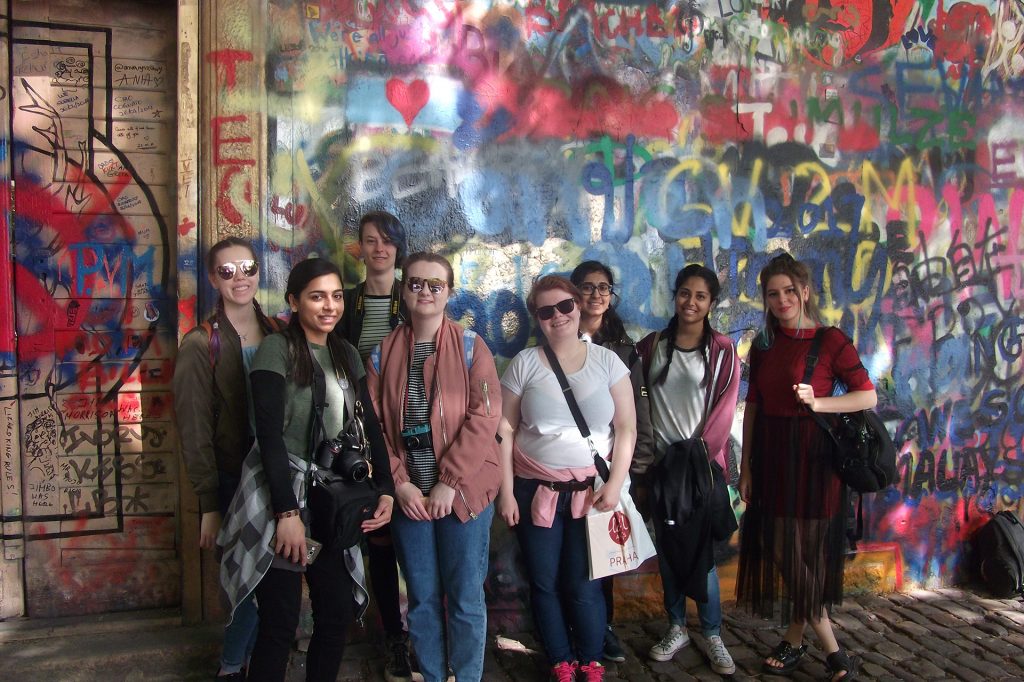 I was apprehensive about the trip, and in my previous blog, I mentioned that I suffer from anxiety. However, this was the best trip of my life! Being with friends, getting to know other course members and exploring a beautiful European city was an incredible adventure.
We had the option of choosing between six different briefs for Prague, and we had to find exhibitions and museums that were relevant to our research.
So, what did we get up to?
The first day, Monday, was a day of travel. A bus from Loughborough University to Manchester Airport, a plane from Manchester to Prague, a bus to the A Plus Hostel and then check in. A long day, but necessary!
Tuesday, my group and I followed the tutors to the Old Town Square, then to Charles Bridge. Then some of us wanted to go to the Museum of Torture, which was gory but truly very interesting, so we veered away from the 'tutor tour' (is what I'm going to call it!). Then we walked across the Charles Bridge, took some beautiful photographs of the view across Vltava and the Old town. We met back up with the tutor tour on our way to the castle, which again provided beautiful views of the city. We had some lunch at a small local restaurant and a trip to the Schwarzenberský palace provided an exhibition of Baroque in Bohemia which exhibited beautiful cultural statues and paintings. After this, we headed back to the town square for registration and out for dinner at Coa, a local Asian restaurant.
Wednesday, we took a trip to the John Lennon wall, the Narodni Gallery to see Gerhard Richter's exhibition and the Communist Museum, followed by an evening meal at U Fleku, which Simon had organised. U Fleku was beautiful with live music, a room for all of the group and a three-course meal. Food in Prague is relatively inexpensive, so it was easy for us to find places that we could afford.
Thursday was our last day for exploration so we caught the tram to the Narodni Technicke Museum and found lots of interesting exhibits, particularly for printing techniques. Then we split up into twos and Sharika and I visited the castle and the Katedrala Sv. Vita. The stain glass windows inside were designed by Alphonse Mucha, a Czech Nouveau painter and illustrator. They were absolutely beautiful and the highlight of the trip. Then back to Coa for dinner as it was our favourite place!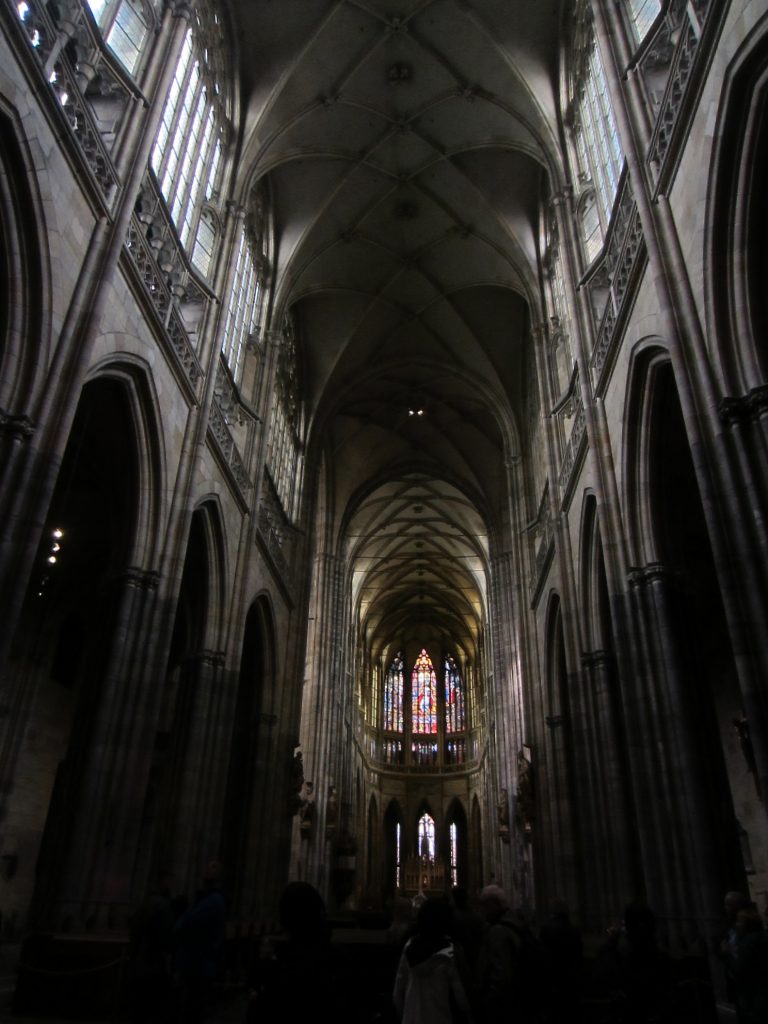 Friday was the journey home. Prague was a trip that I will never forget. I found some incredibly useful research for my coursework and have photographs to cherish.
Student Life
Find out what makes 'The Loughborough Experience' by reading our student blogs.