Things to do with Boo (or your crew)
Hey guys! Valentine's Day is here, and there's so many things you can do with your special gal, guy or pals in Loughborough. My boyfriend visited late January and we did a lot of cool stuff in a few different places, so I'm in a great position to give you ideas for your Valentine's Day.
Loughborough is full of independent cafes and restaurants; why not ditch the chains and try something new? Already eaten? Loughborough has something for all interests. Here are just a few great things to do in and around the town:
https://www.instagram.com/p/BLyyDhuDNS8/?taken-by=chocalchemy
This cute little café is tucked away in Churchgate Mews, but the bit of orienteering you have to do is worth it for the sheer customisability of their amazing hot chocolates. They also serve tea, coffee and milkshake, but the hot chocolates are the main attraction. You can choose from dark, milk or white, with flavours ranging from honeycomb to praline.
There's also a plethora of toppings to choose from. My preference? Peanut butter hot chocolate with marshmallows and cream. The café also holds chocolate making workshops and sells a wide range of chocolates; perfect for a sweet-toothed couple.
Related pickup line: "You're so sweet, you could put this place out of business."
If your date is sweet enough already, maybe dinner is a better option….
Located in The Rushes, this restaurant serves Chinese, Indian, American, British and Caribbean cuisine, so even the pickiest of dates should be satisfied. Granted, stuffing your face at a buffet isn't the most romantic setting in the world, but the food is good and there's really pretty colour-changing lighting.
There's also some rather luminous ice cream on offer; I'm undecided on whether that's a good or bad thing, but it gave us a good laugh. It'd definitely be an ice (cream) breaker for a first date, and it's a more relaxed environment than a swankier restaurant.
Related pickup line: ''Are you a samosa? Cause you're sa-mosattractive girl/guy in here''.
3) Get closer to nature…with a woodland walk
Loughborough is surrounded by green leafy parks and woodlands, perfect for working off all the calories you've definitely put on from eating at the unlimited buffet.
Burleigh Wood just off campus is a great place to start, but if you're seasoned trekkers after something further afield, why not wander along to The Outwoods or Bradgate Park?
Related pickup line: "Have you got a map? Cause I'm getting lost in your eyes"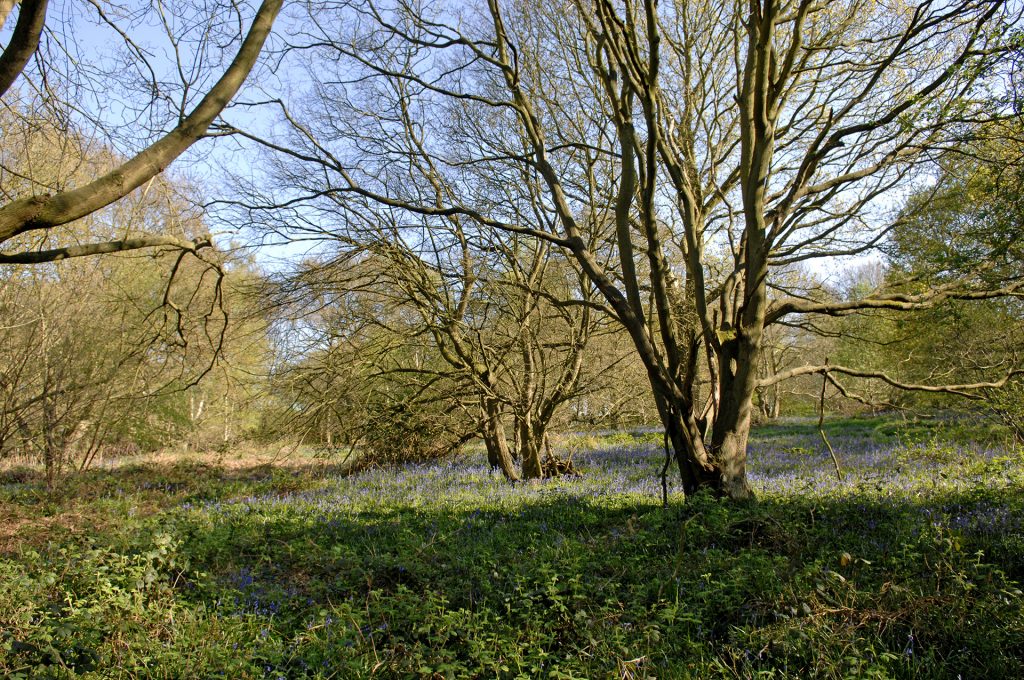 This Middle-Eastern inspired restaurant makes you feel like you've stepped out of dreary England and into another country. The food is amazing, with lots of mezeh dishes and speciality mains (their lamb is particularly good), but the restaurant also offers many breakfast and lunch options.
If a sit-down meal feels too intense, sit in the covered outdoor area on the sofas and grab a strawberry lemonade or bottle of wine to share. Or a bottle each. I'm not your mother.
Related pickup line: "Wanna share a mezeh platter? Because I think you're a-mezeh-ing."
5) Try a trendy new hobby
Loughborough may be smaller than many cities, but that doesn't mean it's not up to date with new trends. You don't truly know your partner until you've taken on Loughborough's trampoline park together. It's a true test of a relationship – can you still look each other in the eyes after bouncing around like children for two hours?
There's also an Escape Room in town! Fine for two, but you'll have better chances with the whole squad!
And for old favourites, there's also laser quest, two cinemas…the list goes on!
Related pickup line: "You are a cinema, I could watch you forever."
6) Cook together
If the loan's not going to stretch to a fancy restaurant, cooking with or for someone is a great option. Plus you really don't know a person until you cook together (the mildest of men may turn full Gordon Ramsey at the sight of my coal-resembling burgers), so this could be a good test to see what you're getting into.
We made enchiladas and shockingly there were no disasters (read my last blog to see the pizza fiasco), and the ingredients we had to buy were much cheaper than if we went out to eat at a restaurant. The Loughborough market is a great place to get supplies; it's on Thursdays and Saturdays 7am to 5pm and the range fruit and veg especially is very good.
If you don't feel like going out, but your own cooking skills may put your date in danger, maybe takeaway's the way to go.
Related pickup line: "You're my missing ingredient."
7) Order from Sliced
It may sound like the title of a chainsaw massacre-esque horror movie, but if you fancy a chilled night in with a load of pizza, Sliced is the place to call. It's a bit classier than Dominos or Pizza Hut (they do olives as a side- oh la la), great for wooing a potential boo on a budget.
If pigging out with pals is more your style, Sliced sell an incredible meter pizza, where you choose up to 3 different toppings; great for sharing. The idea of a pizza this big is exciting enough, but the price; £21.95, makes it even better. Three of my friends and I ordered one and couldn't even finish it all.
One word of warning: the large surface area to volume ratio of the pizza (I'm basically a pizza scientist) means it cools quite quickly, so eat fast. Overall, great value for money and just really fun.
Related pickup line: "This may be cheesy, but you're the pepperonli one for me."
Have a great Valentine's Day everyone! Have fun and stay safe xoxo
Student Life
Find out what makes 'The Loughborough Experience' by reading our student blogs.