Hey everyone, this month I've decided to write my blog post on transportation at uni, mainly on different ways of getting to and from home. This was something I was quite worried about when I decided to go to university because my hometown's around 4 hours away by car and longer by train, but everyone gets round it in different ways.
In first year, I had a car at home but decided not to take it. Everything in Loughborough is well within walking distance (apart from maybe the train station but that's only £2 on the bus) so I didn't think I would've got much use out of it. Some of my friends did bring cars, like Chris who needed to get to and from ice hockey matches an hour from uni a few evenings a week. I would think carefully about bringing a car though, as most people find they don't use it enough and it just ends up sitting there. You'll also likely become a taxi for everyone else and it'll get super annoying- if you're going to give lifts, CHARGE.
Before I started at Loughborough I thought about getting a coach to and from home, and this might work for you if you live relatively close, but for me, a coach ride home would mean a 6 and a half hour journey each way so I quickly changed my mind. The prices are usually super cheap though, and you don't have to worry about changes like you do on trains, so definitely consider it.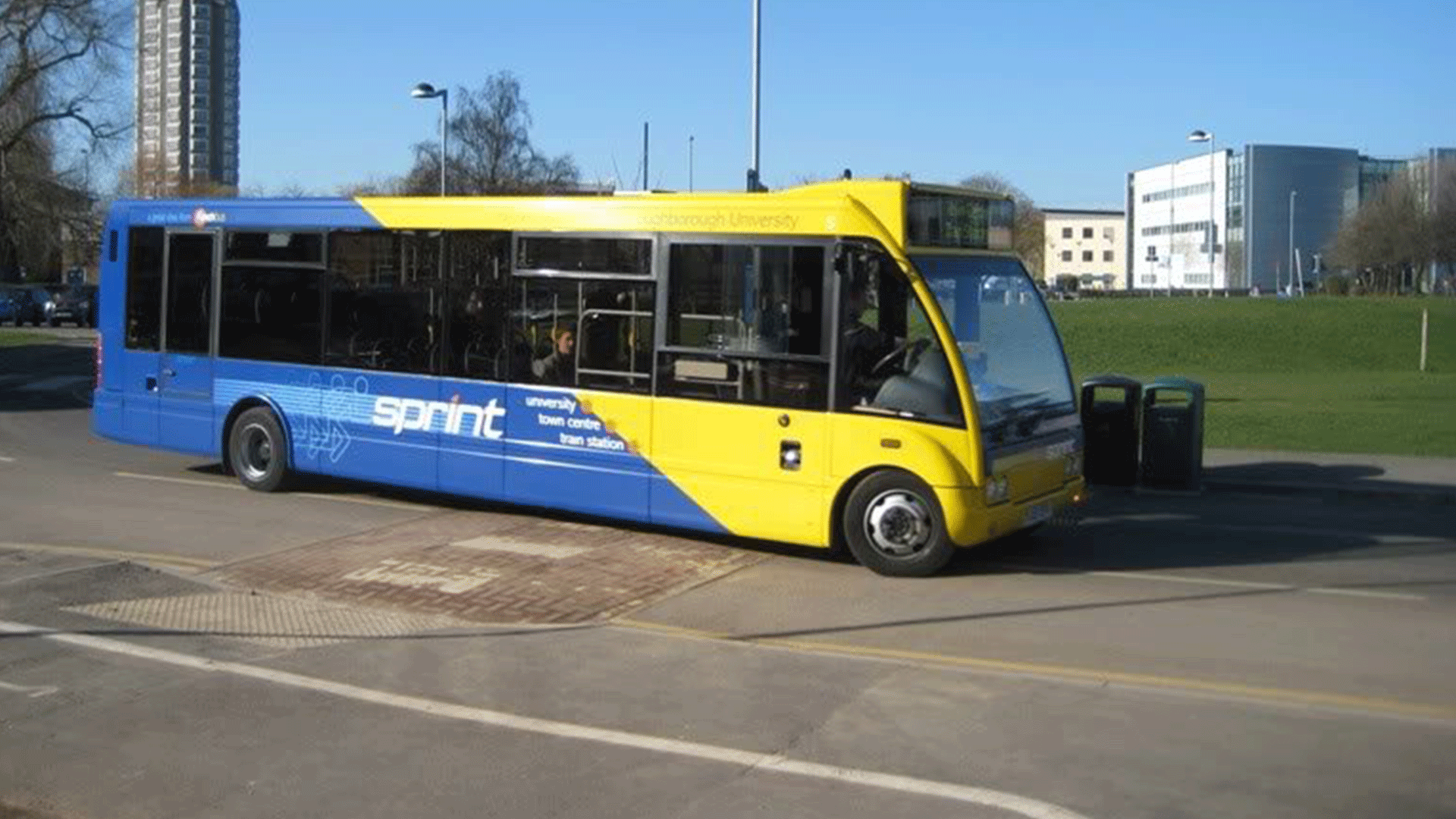 After deciding that coaches weren't for me, I bought a 16-25 railcard and it was the best decision I've ever made. It's only £30 a year and you get 30% off train tickets; just make sure you have it with you when you travel or you could get fined. As I said before, Loughborough train station is easy to get to on the bus, only around 15 minutes, and trains are usually faster than any other transport. The only downside is lugging your suitcases or bags on and off trains, and if your family is anything like mine you'd be so laden with food after a visit home it won't even fit in your bag. Last year I visited Nottingham on the train; it was a really short journey and only about £8 both ways.
Banks that offer student bank accounts often do deals where signing up with them means you get a free coach or railcard, so it pays to think about how you're going to get around sooner rather than later.
Of course, it's a whole other story if you're coming to university from abroad. One of my flatmates last year was an Erasmus student and he arrived to university with one suitcase, no cooking utensils and no bedding. He quickly bought bedding and we were all happy to share our pots and pans, so please don't worry about it if you're in the same boat. East Midlands airport is only a short taxi drive away from Loughborough and there are good links by train to the Eurostar and London airports.
Another great way of getting around the country is through LSU Trips. It's a scheme run by the Students' Union and gives students the chance to go on day-long (sometimes full weekend) coach trips to places like Edinburgh, London and Manchester, and it usually ends up cheaper than getting a train. I went to Oxford with LSU Trips and it only cost £20 for the coach there and back. Once in the city you can either go off alone or take part in the attractions that are offered (that you pay a bit more for). These vary from place to place, but on my visit to Oxford, you could go on a walking tour of some of the city's historical attractions. These trips are especially popular with international students because it gives them the chance to see parts of the country that they probably haven't visited before.
So that's my blog. Hopefully, there's some helpful info here to help you decide on the right transportation while you're at university.
Tara x
Student Life
Find out what makes 'The Loughborough Experience' by reading our student blogs.