My International Experience: Luqman
Almost three years have gone by since I started as a student in Loughborough University without me realising it. I guess this is the perfect time to go back down memory lane. Back when I was a Fresher, it seemed quite intimidating moving to University, especially for me being thousands of miles away from home. I was the last person to move into my flat in Falkner Eggington. I was quite nervous to meet my new flatmates but thankfully I got along with them quite well.
The activities we had as a Hall really helped as an icebreaker for all of us there. Getting to know people throughout fresher's week was worth enduring my jetlag and I had a lot of fun.
In my first year, I wanted to try out as many things as possible so I went to a lot of taster sessions for sports and societies. I ended up sticking to playing volleyball in the MyLifestyle sessions. Besides that, I managed to become the Programme Rep for my course after some encouragement from my friends.
I was also able to get a part time job as a Student Ambassador and this contributed a lot to my experience in Loughborough. Through this job I was able to learn more about the University than before. I was also able to help out in some memorable events such as the Coach Core awards Ceremony where the Duke and Duchess of Sussex made an appearance on campus!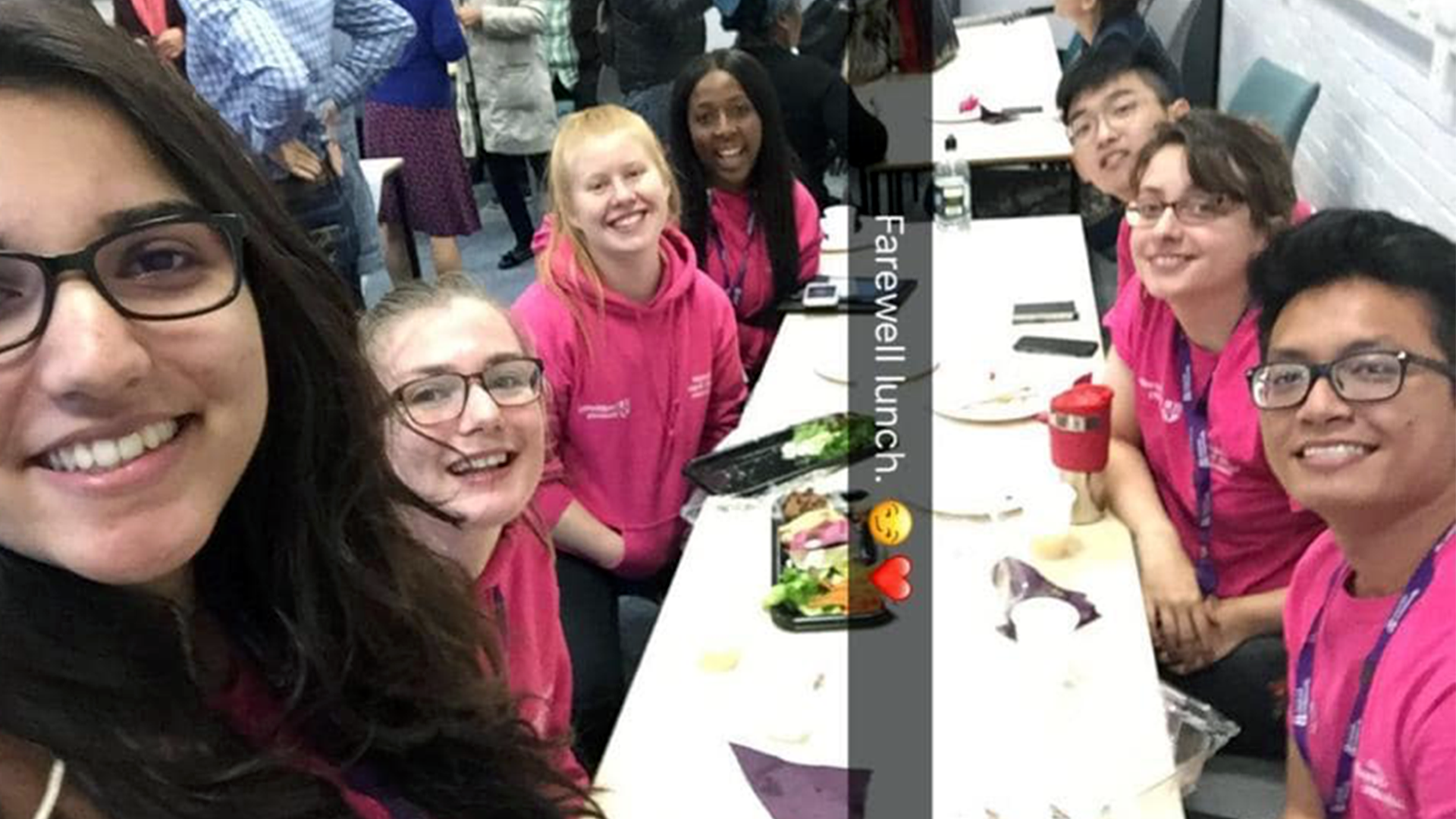 I stayed in halls in my second year and my flatmate convinced me to join the Enactus Society. Enactus is a society that aims to help change the world with entrepreneurial action. I joined a project called Prepmate which aims to enrich the lives of those with upper limb disabilities by providing them with a newfound sense of independence in the kitchen.
With this, we designed a chopping board specifically for their ease of use. This was then presented in the annual National Enactus Competition in London where I was given the opportunity to be part of the presentation team.
Sacrifices had to be made and what we sacrificed was part of our Easter Break. A lot of hard work was put into preparing and rehearsing the presentation. The team bonded a lot through this and they became some of my closest friends. We managed to make it to the semifinals but unfortunately lost then. Even so, we weren't upset with the results, rather, we were proud of it and began planning to propel these projects forward for the following year.
Another one of my best decisions that year was joining the Volleyball development team. Who would've thought that I'd end up enjoying volleyball so much, when I wasn't interested in it before! After a few months, I improved a lot and the sport became part of my weekly activities with my friends there.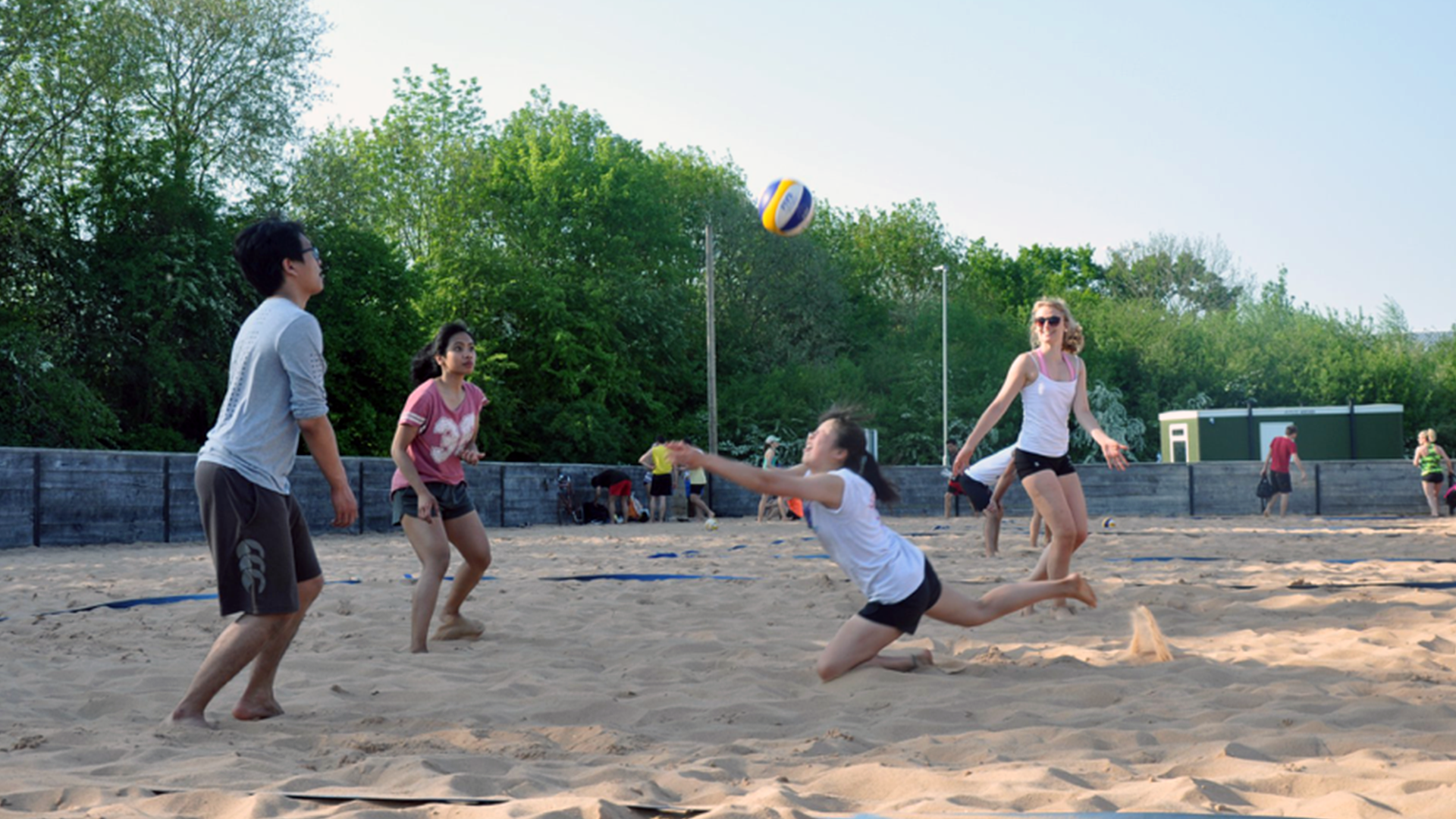 When the weather got warmer, we switched to beach volleyball on campus. Yes! Loughborough does have not only one but three beach volleyball courts on campus!
From becoming a Student Ambassador, I found out about a summer job offered by the university as a Student Support Assistant (SSA). I applied to it immediately as I wasn't able to secure a summer engineering internship but still wanted to be productive over the holidays.
After going through the application process and the interview, I was offered the job and had to stay in Telford with 6 others who got the job as well. We had to work as a team to help the staff members of the Student Support Department to manage and interact with the Pre-Sessional students to ensure the best experience for them. It was tough at first getting used to the job but it only got easier as time went by.
I was able to meet people from different countries with different backgrounds and also learned new skills from the job at the same time. I made new friends then and one of the pre-sessional students is even in the same lectures as me now!
These past few years have been quite a ride and I couldn't ask for anything better. Now, I am currently going through my third year here in this university, so I still have a lot to look forward to with my remaining year and a half here.
Student Life
Find out what makes 'The Loughborough Experience' by reading our student blogs.