My Aeronautical Engineering Experience
Hi everyone! My name is Seyi, I am a final year student at Loughborough University studying Aeronautical Engineering
Firstly a bit of background information: I have a Nigerian heritage but I've spent just over half my life in the UK, the earlier years were in Nigeria.
Why I chose Aeronautical engineering
Aeronautical engineering entails the design and maintenance of aircrafts, helicopters, spacecrafts and associated systems. I choose to study engineering because it was right along the lines of what I enjoyed and was good at, which were maths and physics. Furthermore, the career prospects were a huge incentive for me, as studying engineering opens up opportunities both in the industry and outside of it. So, if one wants to pursue another field upon graduation, a lot of the skills picked up such as problem solving, analytical thinking and so many others are transferable.
I enjoy engineering as it allows me to make a positive impact on the world. I'm constantly learning new things and knowing that eventually my contributions to the industry will make a difference. I also really enjoy the problem-solving element. Sometimes the problems are big, sometimes they are small, but the feeling of accomplishment when I finally solve it is awesome.
Arriving at Loughborough
My best memory is my move in day because it was the start of a journey; personal and academic.
My journey so far at Loughborough has been such an amazing one. I have enjoyed every moment of it and cannot believe it's coming to an end. I'd say my best experience (and this is going to sound so cliché) has been the Loughborough family. The sense of pride that comes from seeing people around you win because you know your winning too; the constant friendship and community. I have met so many great individuals that have influenced me and pushed me to be a better person.
Of course, things weren't always so rosy. Towards the end of my second year, my family experienced the loss of a loved one. It was a really trying time, but the friends I'd made rallied around me and the university helped so much in terms of providing support for my wellbeing and reducing the impact to my academics.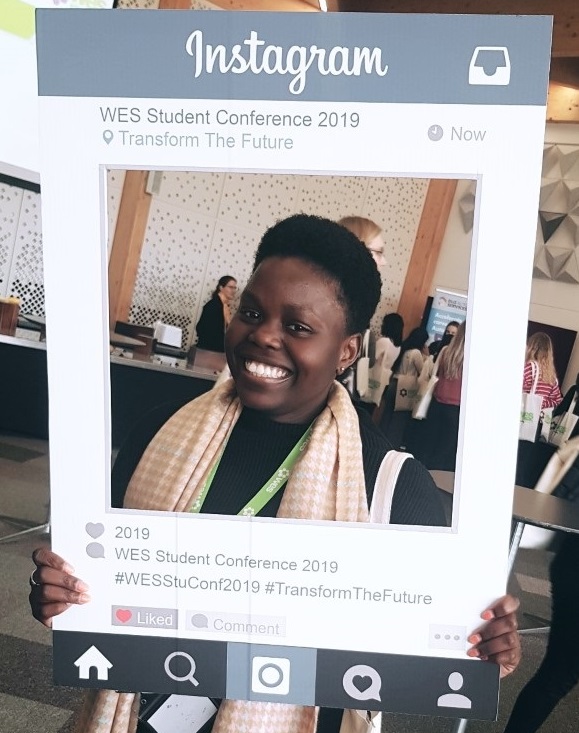 Overcoming Stereotypes
Another challenge has been overcoming the 'stereotypes'. Not only are there not a lot of females in engineering, but there aren't a lot of black females, particularly in my chosen discipline. That itself was a bit daunting. However, I realised that I've worked just as hard as everyone else and I deserve to be there and that helped me move past it. It also helped that everyone is really nice.
My career plans upon graduation is to get onto a graduate programme within a people focused engineering company and begin to develop my professional skills. Ultimately working towards chartership status.
My Advice
Some tips I'd give for anyone in preparation for going to university would be:
Make the most of it. There are so many opportunities at university, but you must put in the work and put yourself forward for it.
Create a routine. Being a university student, it can be so easy to develop bad habits like not waking for a 9am. By developing a routine, good habits are instead formed and are very helpful during exam season.
Make sure you have passion for what you're studying. There will be times when you might struggle with a topic on your course. At these times, it's that passion that tends to motivate you. So, make sure you are studying what you are not only good at but also really and truly enjoy.
My biggest tip of all would be to go for it. Do not limit yourself. Do not let others define the standard by which you should live your life or build your career!
Student Life
Find out what makes 'The Loughborough Experience' by reading our student blogs.