Welcome to my July blog!
Handwriting Good Luck Cards to Offer Holders
We'll start with a very rewarding few evening shifts with the University Ambassador team back in May. Between around 20 of us, we hand-wrote over four thousand good-luck cards to prospective students and offer holders(!) As this is my final year at Loughborough, it feels almost as though I am making way for some new blood; willing them to work hard, get their grades and join the #LboroFamily.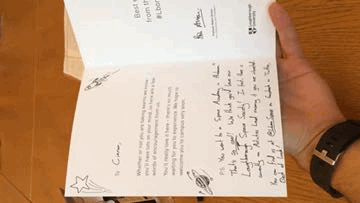 In these cards, we are given a snippet of something the prospective student is interested in; be it sports, societies, volunteering, fundraising or passion for their field, which allows us to personalise every single card. A few of the prospective students had interests in space, rocketry or astronomy, and I couldn't help but point a few of them in the right direction…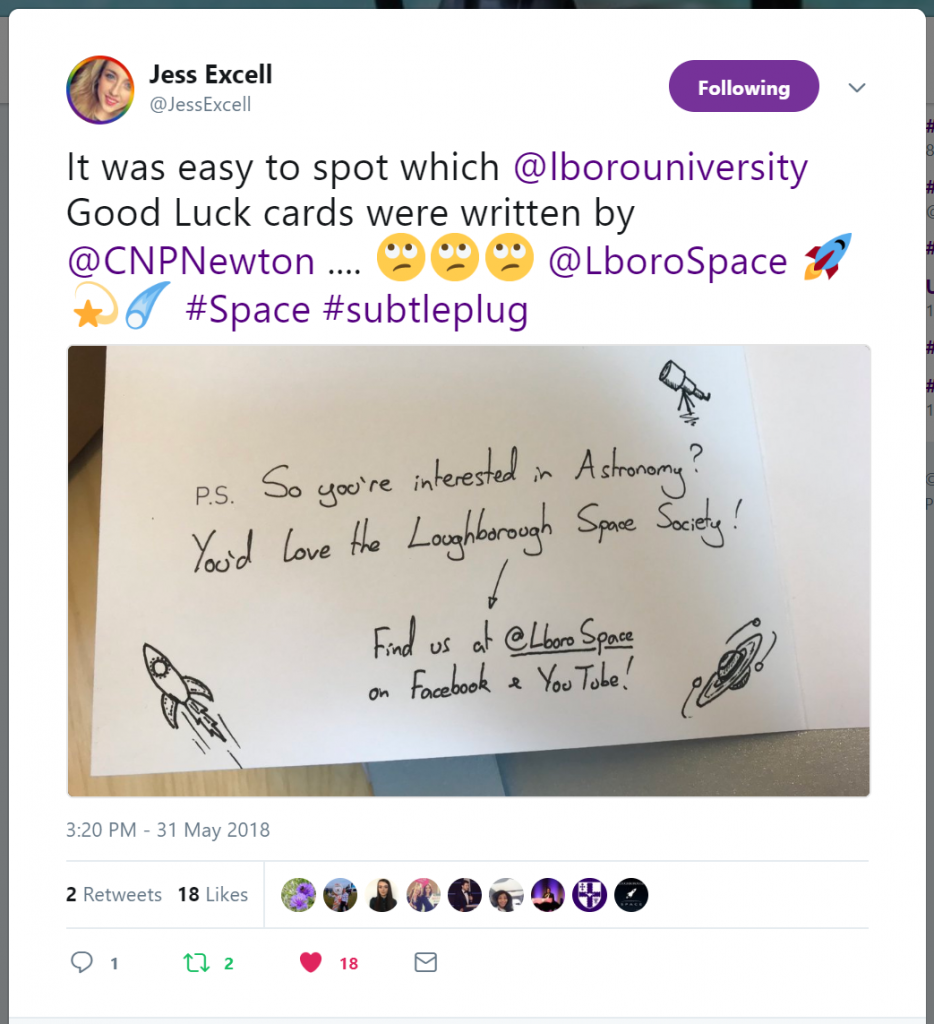 Engineering Designer's Exhibition
Next up was the annual Engineering Designers Exhibition, a chance for all the Engineering students to showcase their final year group projects and product design engineers' Part C individual projects. Our project worked with Perkins, a large international diesel engine manufacturer, improving the robustness of an emissions-reduction system on their engines. The project was the largest I'd yet faced in my engineering career (both at Uni or in Industry) and I learnt a great deal both about myself and the importance of following a distinct design process. It was a really rewarding feeling to finally show off our work to the world, with the company informing us they would be considering taking our results forward into future designs!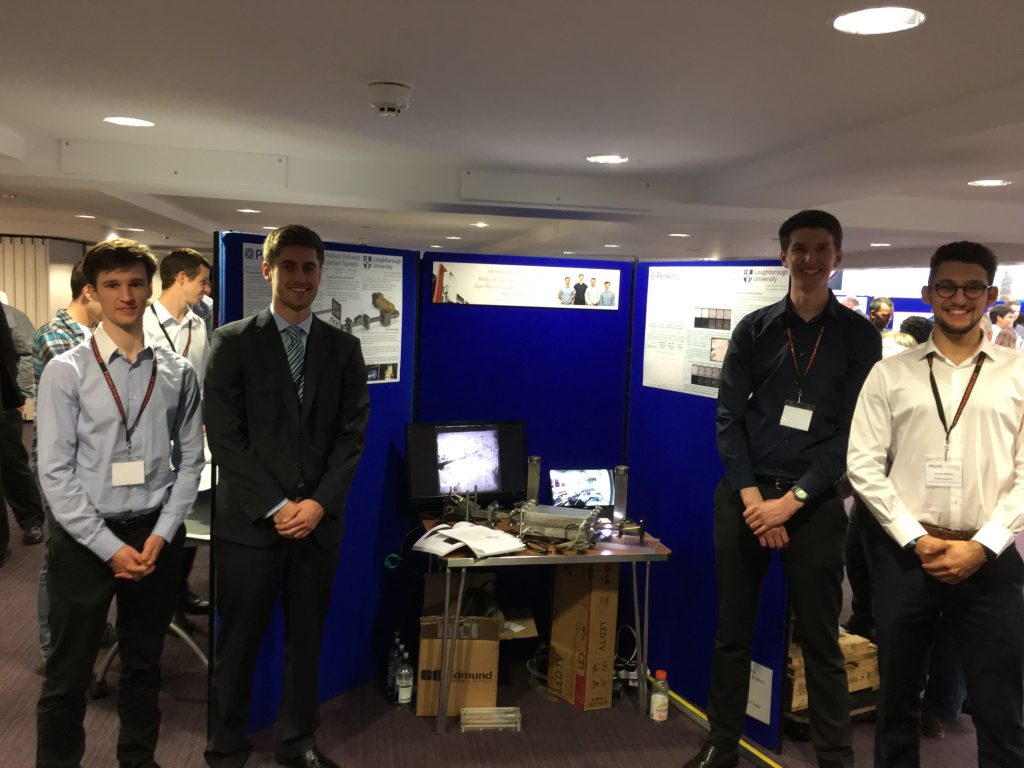 De-stresstival
As exams started looming, the LSU Welfare and Diversity team set on an amazing week of activities and events to help students 'keep calm'. The culmination of this was De-stresstival, a mini-festival out on the lawn in front of the Students Union.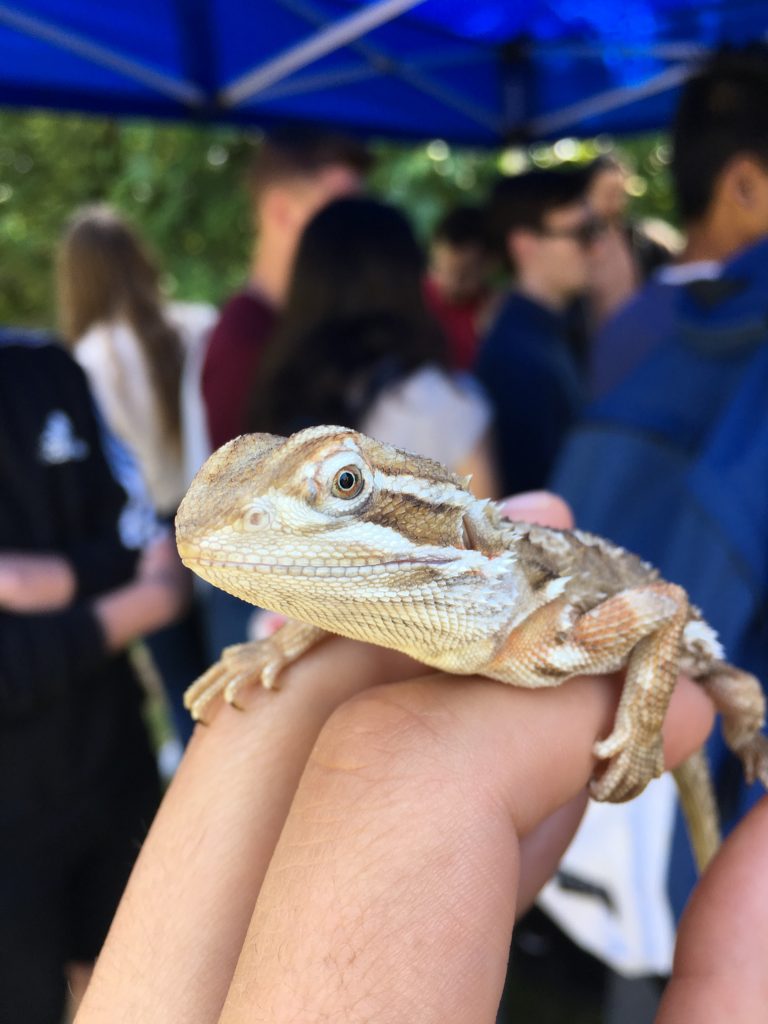 I happened to be working as an Ambassador that day, giving a campus tour to a group of school pupils; we stumbled upon the festival as we normally go to the LSU for lunch. The pupils were over-the-moon when they realised their university visit included some rabbit, chicken and snake petting!
Once we reluctantly ushered the students back on to their bus home, I dived back and got a chance to say hello to this gorgeous little fella! A big shout-out to the White Post Farm team who brought the animals over, and looked after them all day!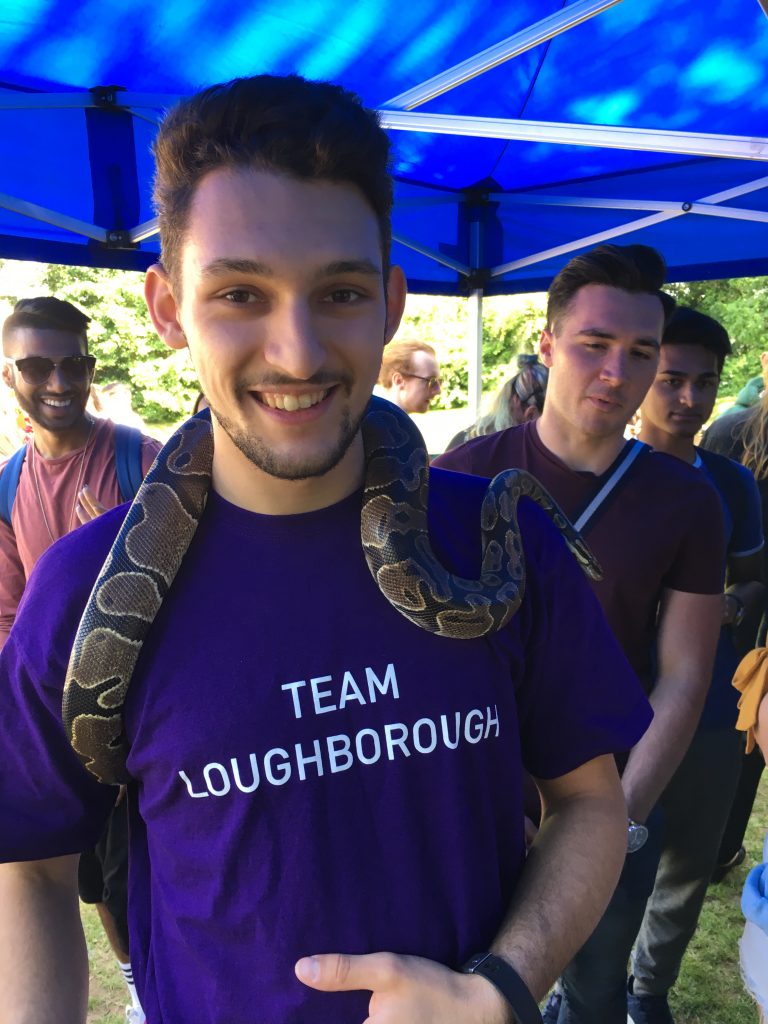 Employability Award, and an Invitation to the LEAs!
I have quietly been completing the Loughborough Employability Award alongside my degree. The Award is a fantastic way to reflect on everything you have done to develop yourself, allowing you to appreciate how far you've come and target where you need to improve next. A lot of employers also appreciate seeing the award on your CV, so what's not to love?!
After logging all of my engineering and ambassador work, volunteering, outreach, societies, sports and other extracurricular excursions, I finally completed my award this Easter, in the process setting a new points record for total submitted activities. More recently, I was also invited to the inaugural Enterprise and Employability awards, a collaboration between the LSU Enterprise team and the Uni Careers Network. I was honoured to be awarded the "Loughborough Employability Award" Trophy to top it off!
And finally, it was a huge honour to be shortlisted for a Loughborough Experience Award, the highest accolade awarded to students by the LSU. There are 36 shortlists and 12 winners from these. The night was a fantastic event hosted by the ever-eloquent LSU President George Etherington, who treated us to the latest single from his debut album…(!)
We also had a fantastic showing from both LSU Societies and the University Ambassador Team, with three nominees each! There are some fantastic winners this year, and I've had the pleasure of knowing several of them. Go check out the website here!
That's all I have time for this month sadly, but next time I'll talk you through my final exams, the anticipation of results, the feeling of 'FOMO', and of course, Graduation!