Hello and Welcome to my April blog! This month, I'm going to talk about The Thief of Time (a.k.a. procrastination), an engineering outreach escapade with the Royal Academy of Engineering, and Ball season on campus…
Procrastination, how to recognise it, and how to deal with it
I find it amusingly ironic, but I've spent the last hour procrastinating instead of writing this blog(!) This month, I thought I'd talk about an ever-present part of completing a university degree, or rather, doing anything other than completing your university degree… I have written this based partly on my own experiences, but also from seeing my friends experience it. In a nutshell, I want to raise your awareness of when it happens to you, encourage you not to worry when it does, and give you some techniques that may help if you think you need it.
But what is procrastination? The Oxford English Dictionary defines it as;
procrastination

/prə(ʊ)ˌkrastɪˈneɪʃ(ə)n/

noun

The action of delaying or postponing something.

synonyms: dithering, delaying tactics, dilatoriness, stalling, temporizing, hesitation;

Source: https://en.oxforddictionaries.com/definition/procrastination
And I am pretty confident we have all done it at some stage, probably even on a regular basis. It is sometimes known as the Thief of Time; when we should be being productive or working hard, time is instead spent doing something unrelated. It can manifest itself in little ways; chatting to your mates in the library, watching an episode on Netflix, doodling on the margins of your notepad. Or, it can affect you in bigger ways; binge-watching 8 hours of YouTube to avoid doing work, repeatedly hitting the snooze button for a few hours to avoid getting out of bed, or reading endless BBC News articles instead of finishing that literature review…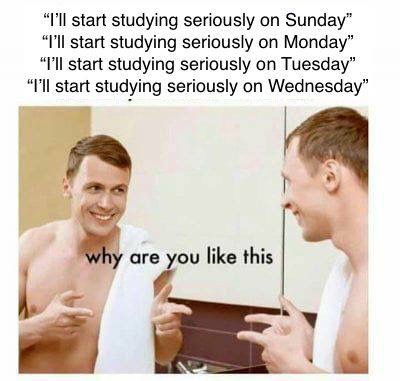 I believe there are three key aspects to procrastinating. Think about your own experience, and rate the following out of 10;
Frequency – How regularly do you find yourself procrastinating in a week?
Severity – When you do procrastinate, how long do you procrastinate for?
Seriousness – Does procrastination have a tendency to self-perpetuate and get worse?
If any of those ratings are particularly high, and you think that it affects your ability to work, you may want to try some techniques to handle it.
Personally, I find the severity depends massively on how close exams or deadlines are – the closer the deadline, the more I procrastinate. I was worst in my second year, where I procrastinated away more than 50% of my 'work' time during January exams! I ended up visiting the CDS team in the Bridgeman building, who arranged a one-off session to discuss procrastination to give me more information on some of its causes and discuss some techniques that could help me get productive again. If you think you would benefit from one of these sessions, you can fill out a form here.
I believe the single most important part of all of this is to recognise when you are procrastinating. As soon as I started recognising when I was doing it, I started doing it less.
I find meditation also helps. There's a great app called Headspace available for free on the App Store that teaches you the basics. I find meditating can clear my mind and allow me to focus more on the tasks at hand.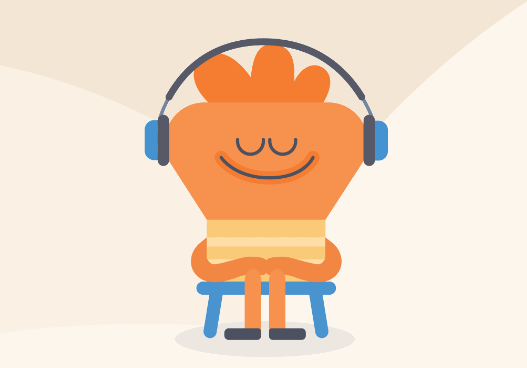 Music is also a big part of it for me – the right playlist can massively improve my work ethic. The right playlist can be anything from 80's classics to a heavy drum and bass playlist to a three-hour chill-out mix. Some people find ASMR really helps too.
Finally, I would encourage you not to worry if you find yourself procrastinating. Worrying will only make it worse; take a pragmatic approach and think to yourself "okay, procrastination is happening, I've recognised it, that's fine. Let's try a technique to improve it."
One of the reasons I wanted to write this article is because one of my friends started experiencing it for the first time halfway through University. Because they did not know what it was, they did not seek help. They thought they were just being 'lazy' and needed to 'get over it'. Not knowing the problem meant they could not find a solution, and they ended up procrastinating so badly during their studies that they failed a few modules and had to retake a year.
This is a rare case, and a lot of people procrastinate in their daily lives but never get to a stage of concern. But if any of this article resonates with you, then don't worry; you're not alone and it's easy to get to grips with it!
RAE Stall at Big Bang Fair
I recently had the chance to support the Royal Academy of Engineering (RAE) at the Big Bang Fair at the NEC in Birmingham. The event is tailored towards young secondary school children, and our stall had all sorts of awesome activities to try and excite and inspire the next generation to take up STEM subjects at GCSE and A-Level. I actually attended this event as a year-8 pupil a decade ago, so it was a great chance to come full-circle and return as a (nearly) fully qualified engineer – I even got to play with the largest 3D-printed cube-cog I've ever seen!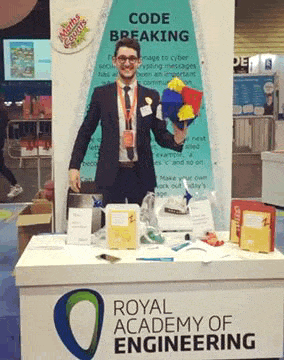 Balls!
Finally, its time for Ball season around campus! It's one of my favourite times of the year, as everyone looks fantastic in the gorgeous April sun, dressing smart-y, ready to party. I was lucky enough to make it to three balls in my final year; LSU Societies Ball (where @LboroSpace picked up Best Academic and Careers Society, and I presented the Partnership Award to Tabletop Games / LSU Computer Society and to two committee members of LSU Touch Rugby)…

…the AU Ball (where Lacrosse was shortlisted for two awards, plus we played a traditional game of "back-seat-of-the-bus")…

…and the Wolfson Ball spent with some of my best friends from the last five years of University. Exams are rapidly approaching, so it was a nice final opportunity to forget about work for an evening and celebrate the hand-in of our final year project. Obligatory photos attached!

That's all for this time; I'll see you again next month with some new stories to share. Until Then!