A letter to 17 year old me
I realise you are worrying about the future, you always have. Right now you have got some pretty big things on your mind, A­levels, UCAS, University, even your sexuality. You can't ignore them. But you will get through it.
A-­levels are stressful. This year will see school style examinations taken to the extremes. They can feel like an intrinsic part of life, even your friends will talk about their results all the time. Ignore other people's results, just focus on your results. It can be hard to realise at the time but exams are not endless, you are on the home straight now.
For me the most important tool I learnt was to try my best. I would ask myself after an exam, did I try my best? As long as I could answer yes then I would know that it is all I could of done and to keep trying.
Now I probably should talk about one of the many subjects which you really do not like talking about, UCAS and University. Every day teachers will talk about it and teachers do seem to love their UCAS assemblies. The idea of leaving sixth ­form and going to university may seem incredibly daunting. When it comes to the application process ask yourself what makes you stand out, your personal statement is your chance to sell yourself. Your biggest strengths might not just be academic ability. There is one element and it is easy to forget; we grow as people.
Universities are not looking for a completed person and it is ok that I found every university open day I went to slightly daunting. Paul, I can tell you now, I am more independent, more confident and I even have a better fashion sense than you. So when you are going around universities and choosing where to go next, it is ok to be slightly daunted. Pick somewhere with potential and you will grow into it.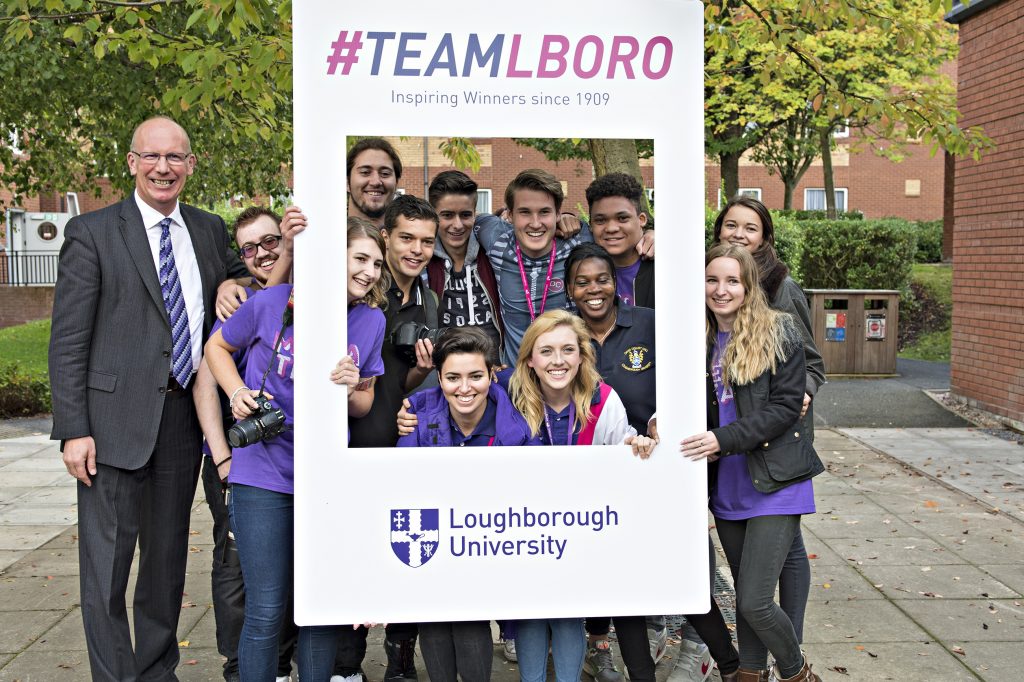 It is a big decision and talking about it is necessary, so don't turn the dog walks with Dad down. Deciding to come to Loughborough University was mainly narrowed down by logic, but the final decision came from my heart. It just felt the most right, though right now for you none of them will feel right. Open days will never be fully representative; you don't explore the whole university, you don't meet the big variety of people in your life.
Let's actually talk about you for a moment. I was having a little read of your diary. It is nice to see your friends mean a lot to you, but make sure you look beyond your friendship group.
You can have more than one set of friends. And contrary to your worries in your diary you do not lose all your friends when you go to university. If you care about them you can find ways to keep up, you will catch up with your 'home' friends during Christmas, Easter and over the summer.
Finally, do make sure you enjoy yourself. You are a pretty driven person, but sometimes you cannot be logical or 100 per cent efficient. Feel all the emotions, achieve as much as you can, try new things. You don't even know some of the things you will enjoy. And open up to people, I am still not good at it now but life is easier when you are open to people. Even when it comes to making friends, the less you try the easier it is.
One last note, I know you are keeping your sexuality hidden but 'coming out' is one of the best things I did, though it is a process. Telling people is the hardest part, as it means you have to accept it yourself. The more open I am the more weight is off my shoulders. Things don't change massively. The biggest difference is within my mind, I am not constantly filtering what I say, I am not constantly worrying what people think, I just embrace me. You don't even realise how many people will support you, unless you let them. Sometimes it is doing the difficult things you will learn give you the biggest buzz. If you are not nervous, are you really pushing yourself?
Student Life
Find out what makes 'The Loughborough Experience' by reading our student blogs.