Loughborough Geography heads to New York
It is 3:00am; I am cuddled up in a blanket at 33,000 feet. I am sunburnt and tired, though most importantly, I am incredibly happy. It seems the geography field trip to New York has been quite an adventure – exploring, learning and enjoying. With us (sleeping students) dominating half of the plane I was not surprised when the American air hostess asked if we had been on 'spring break'. The past six days have been unforgettable.
If you are one of the many people who ask me why geographers get to go on field trips, I believe they are an essential part of the course, they widen your perspective, link theory to reality but also bring the people on the course together. Over the past six days little families have formed. I have laughed to the point of tears on most days; I have taken countless selfies, walked 166,000 steps and climbed 351 flights of stairs within New York. I have climbed to the top of the One World Trade Center, Empire State Building and Rockefeller Center and taken 7 ferry trips. I have sat in dozens of cafes and I have made friends. I kind of feel sad for the field trip to be ending.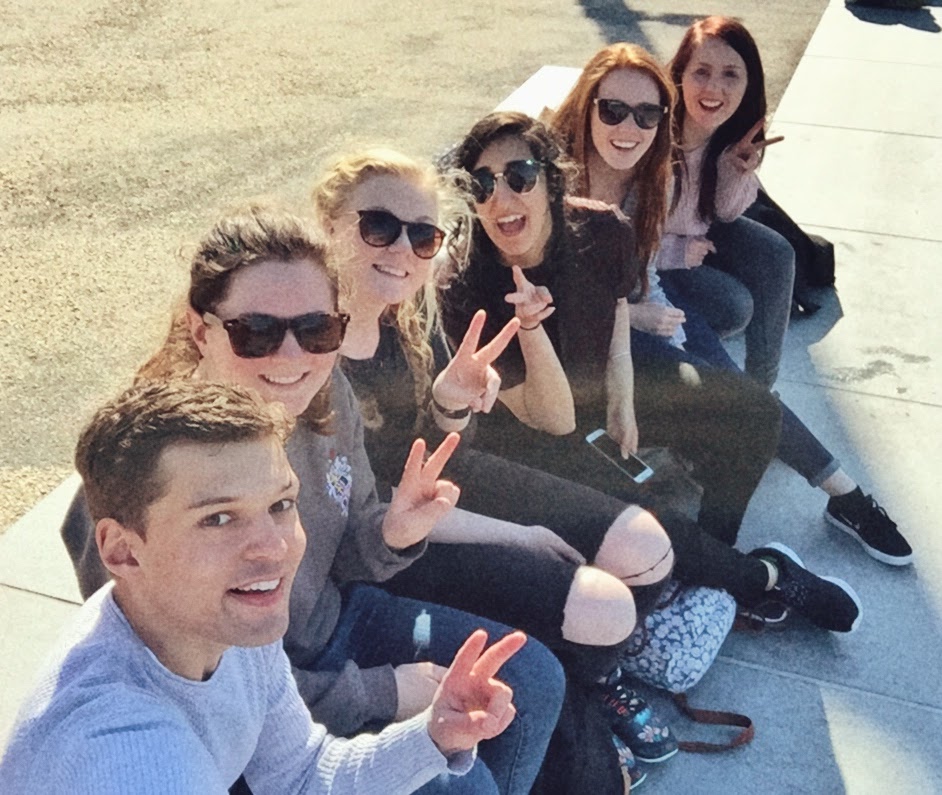 These are 10 moments to explain the variety of my experience on the field trip.
The view from above ­ Viewing New York from above is an eye opener. Every time I viewed the city from any angle, I could not get over the scale. (I also learnt how predictable most tourist photos are.)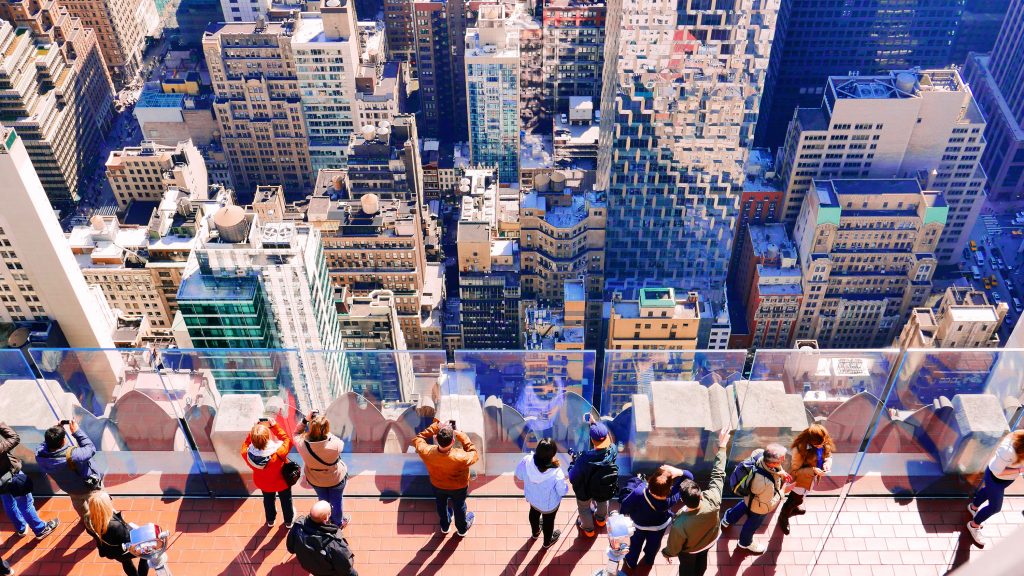 Central Park ­ Lunch for one of the days was scheduled in Central Park. We found a nice rock to sit on. The sun was shining, I spent an hour chilling in the park and well I may have had a very pleasant nap. However in the process I may have gotten very sunburnt.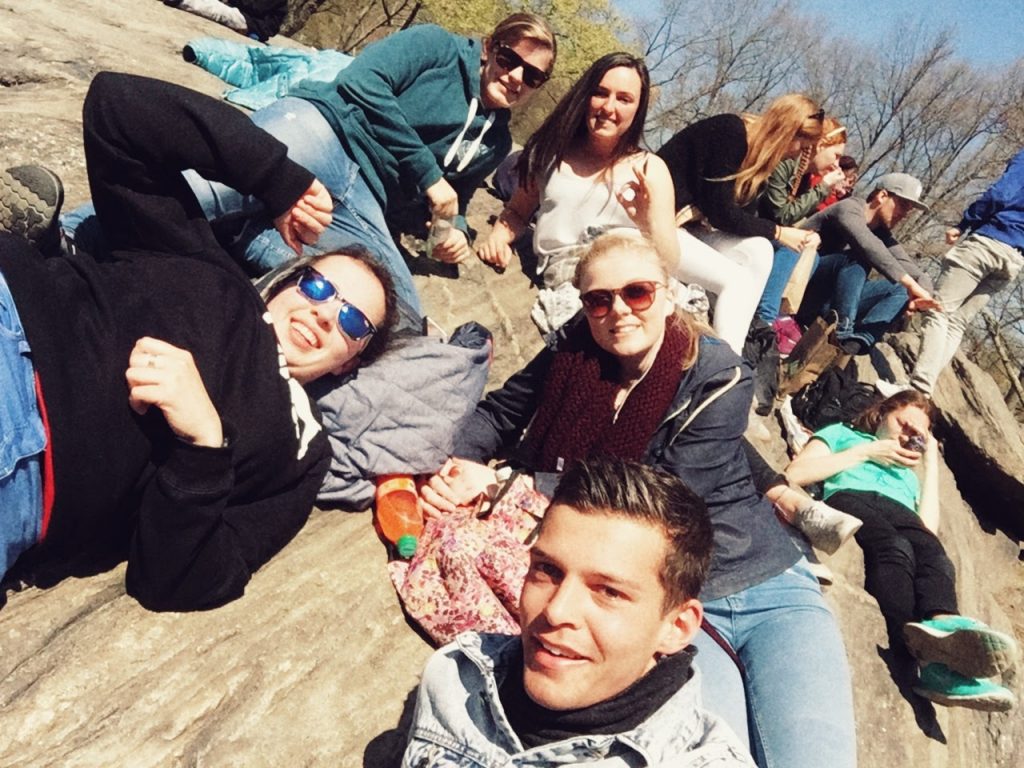 Step count ­ Every day was packed full, even when the planned activities finished for the day, it was not uncommon to find us in clothes stores at midnight. So that meant lots of walking and my friends got slightly competitive over who took the most steps (though I think I won).
The spinning door ­ New York loves its spinning doors. On the way out of a restaurant I picked up some serious speed. I have never had someone scour at me so much in my life.
Photos ­ I love photography, especially edgy pictures. And as a course we took our fair share of photographs, I took 1,425 photos myself. However, we had a problem with random people attempting to join our group photos; one person's reasoning for joining our group picture was he was also from the UK.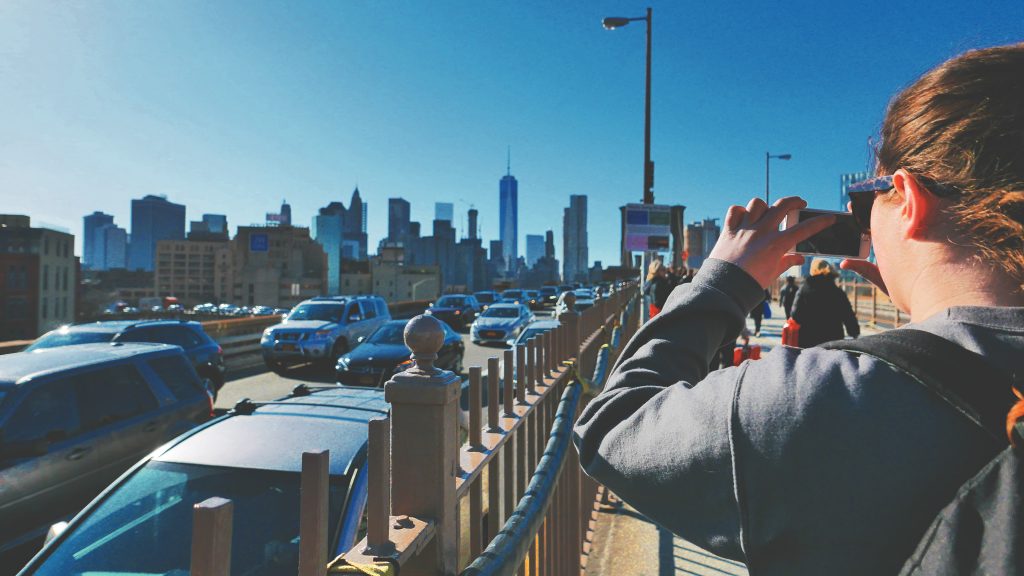 Shopping ­ Late night shopping was an important evening activity. From visiting Disney stores to me having too much fun inside one makeup store. I tested all four stages of hand moisturising and managed to over exfoliate my hand. While inside Levi's no one was queuing so I went straight to the till. The checkout operator made me go back and walk the route which a hypothetical queue would go, to arrive back at the same place.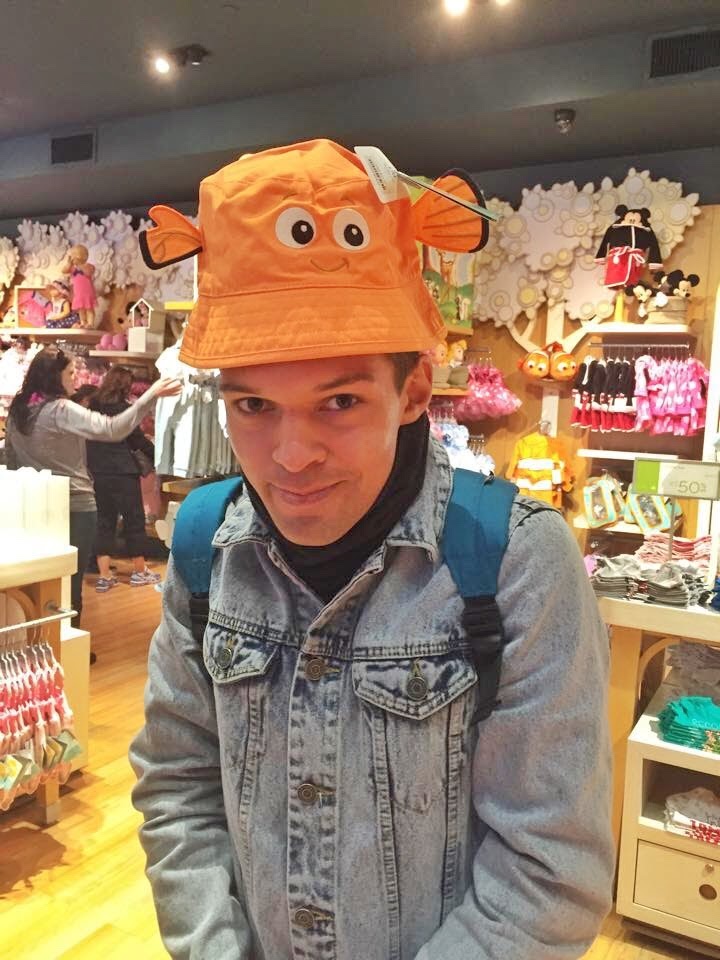 The subway ­ Getting 53 students through the subway is no easy task, especially at rush hour. We often caused chaos, we took wrong trains, fell over into people and Steph even managed to pole dance on the train. One day I made the task no easier. At the entry gate I swiped my card to enter however the gate jammed half way round. My group and I were separated by iron bars; let's just say I had to find a new way into the station.
The High Line ­ The High Line was a classic example of us being told to explore. With little instructions for what to do, sometimes you can learn a lot from experiencing. The park on the old subway line at times made me forget we were walking through New York.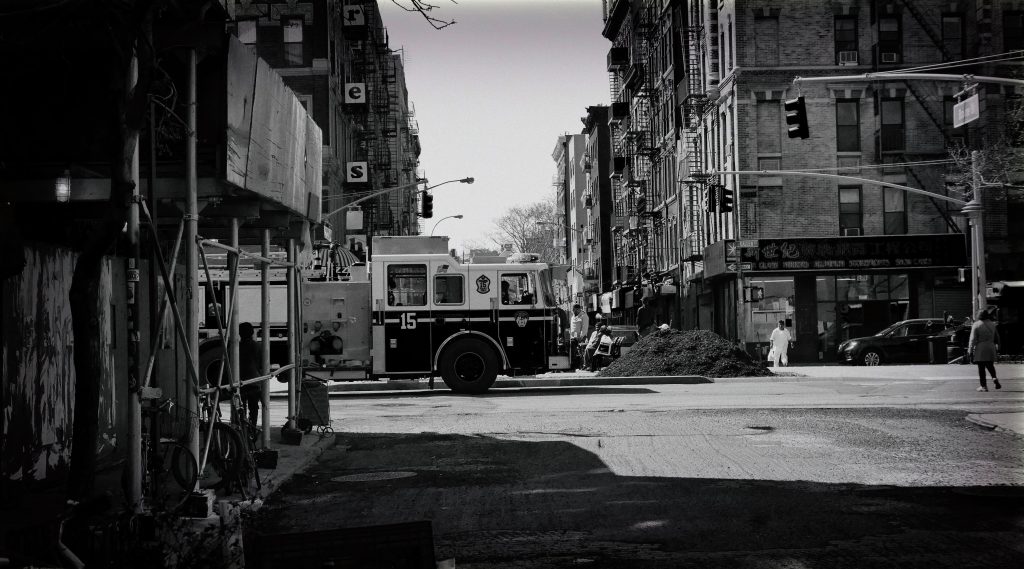 Brooklyn ­ While a lot of the trip occurred in more tourist orientated locations, heading into some parts of Brooklyn began to highlight a whole new side of New York. We even saw real 'hipsters'.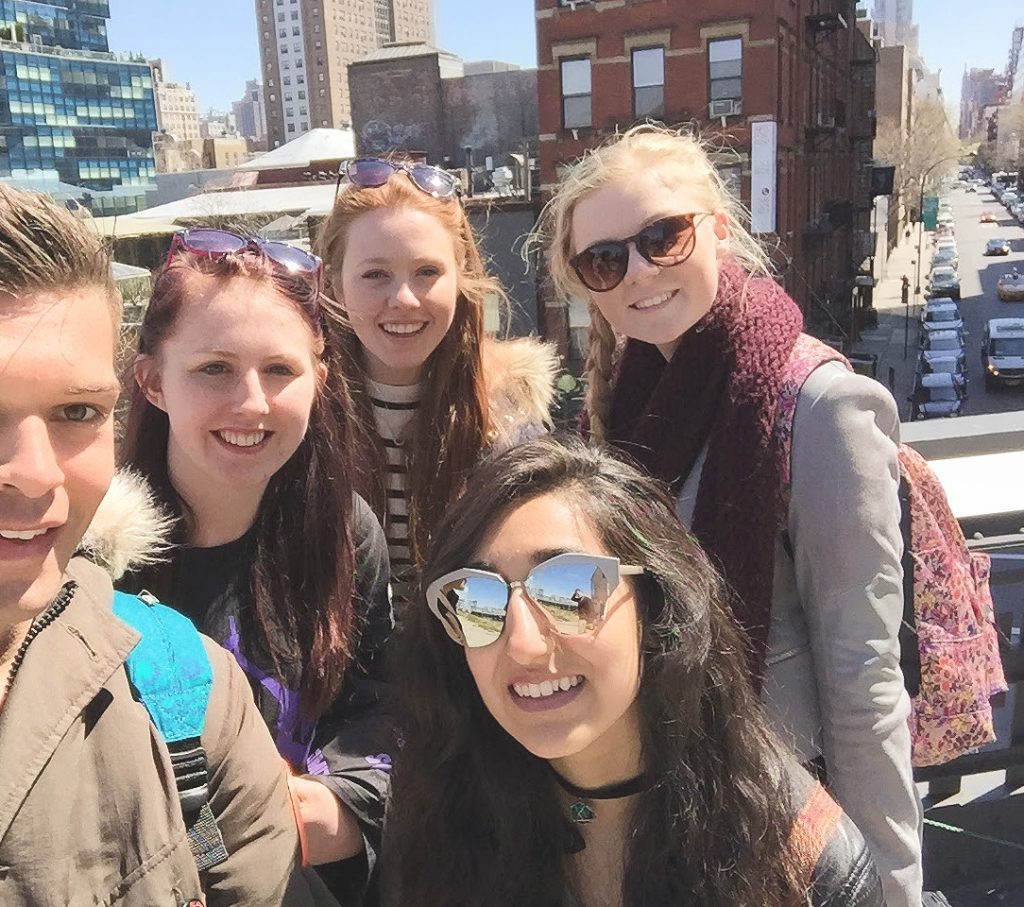 10. Time ­ Finally I want to mention time. So much has happened over the past six days, time flew past. Every day I would be up by 7am and back no earlier than 11pm, but it has been so worth it. The picture below which I took at Grand Central Station highlights how quickly time moves within New York.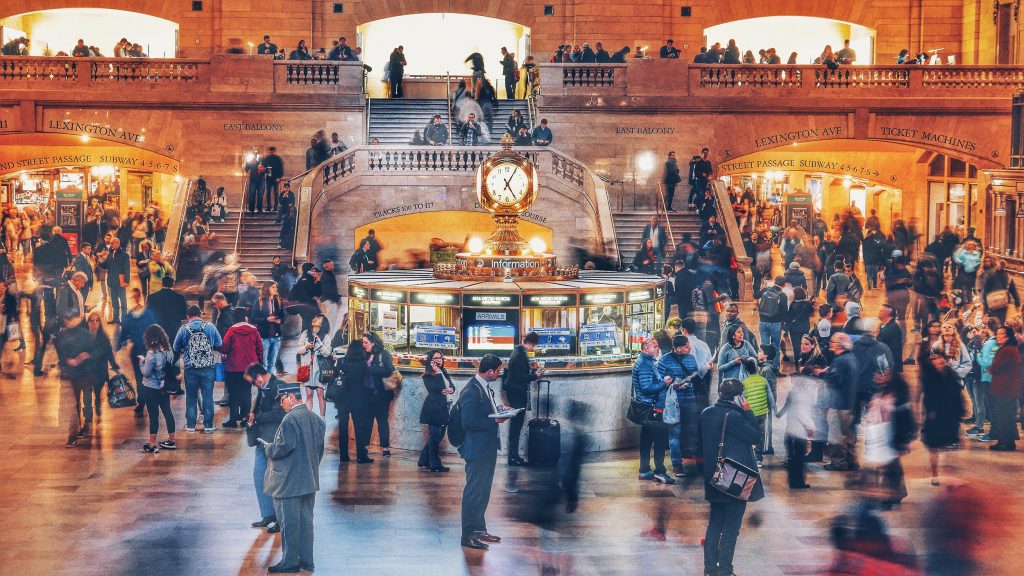 Student Life
Find out what makes 'The Loughborough Experience' by reading our student blogs.