Next year I shall be turning 30 and finally graduating Loughborough University with a Masters in Physics after five years of sheer persistent hard work. I wanted to mark 2018 by doing something a little special for myself but also for other people. I had struggled for months to think about what I could do and then in the late summer, while flicking through the Loughborough Students Union Rag website (we have raised over a £1,000,000 annually for charities for the past several years) came across the Choose a Challenge scheme. There were a range of different challenges that you could do in an effort to raise money for charity, these included running marathons in cities such as Barcelona or Athens, cycling from Bristol to London or trekking the Great Wall of China or Machu Picchu.
One of the treks was to Everest Base Camp and this is the one that caught my attention. My brother and I have long talked about how we both want to travel to Nepal and visit the Himalayas. It is probably all those Michael Palin documentaries that we have watched, multiple times. So when I saw this, I immediately got excited. The number one thing on my travel bucket list. Yes, I have several bucket lists covering a variety of different genres. And it would be for charity so, it would also be a means of helping other people which is important to me.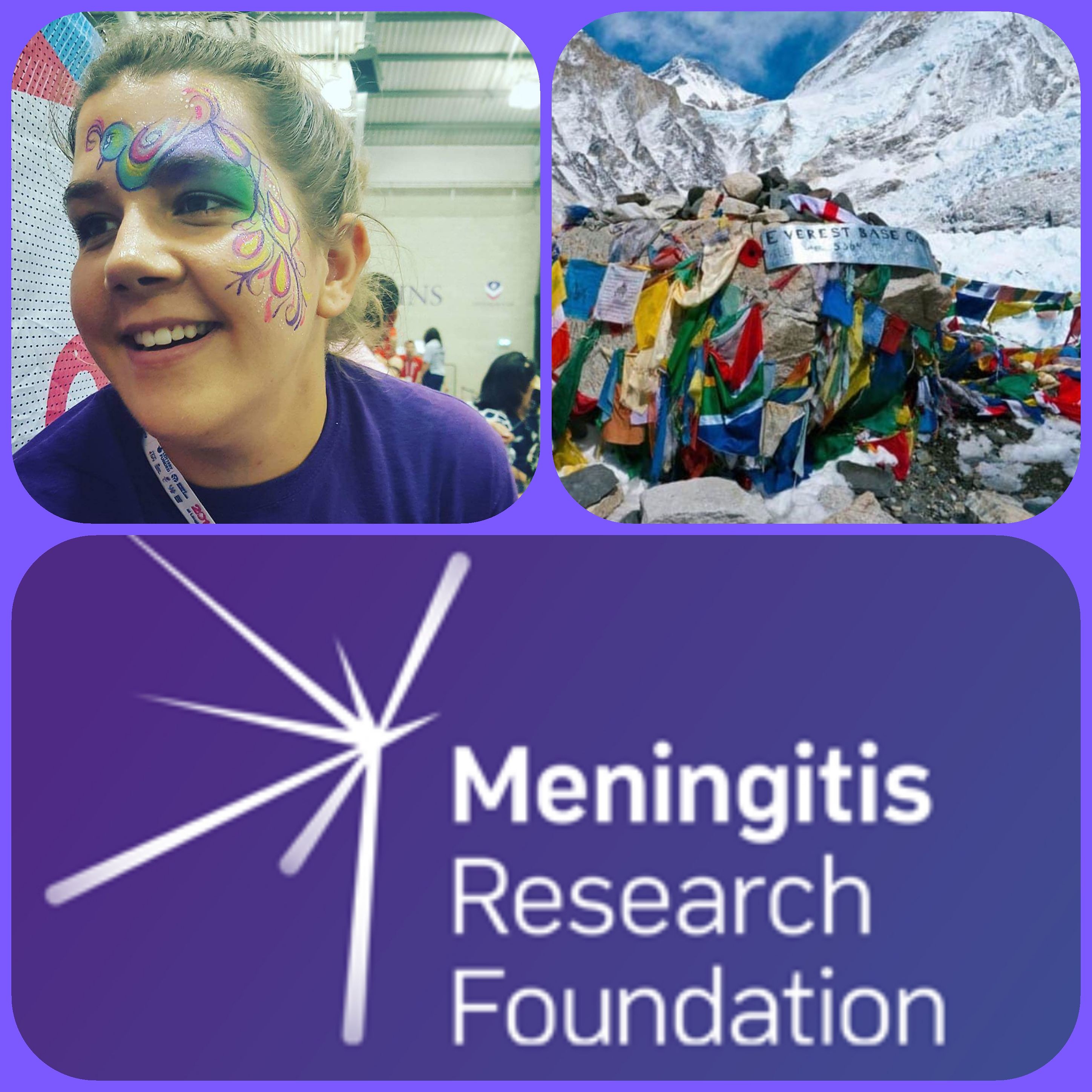 The charity that Loughborough Rag would be working with for this challenge was the Meningitis Research Foundation. Their aim is to see a world free from Meningitis and Septicaemia. Meningitis or meningococcal is an infection of the protective membranes that surround the brain and spinal cord. Cases of meningitis and blood poisoning caused by the highly virulent strain of Men W bacteria increased from 22 cases in England in 2009/10 to 210 in 2015/16.
We often associate meningitis with small children and infants particularly because they are the number one risk group. According to Professor Adam Finn at the University of Bristol, "In the UK, teenagers are the age group most likely to 'carry' the meningococcal bacteria at the back of their nose and throat, and they can spread it to other people". Students are the second highest risk group after children.
There is a vaccination available for students to help prevent the spread of a particular group of meningococcal disease that was helped to be developed through funding by the Meningitis Research Foundation. Students are being encouraged to get vaccinated to protect against this deadlier strain of meningitis known as group W meningococcal disease (Men W). This strain can cause meningitis and septicaemia. Several adults with Men W have had mainly gastrointestinal symptoms but without the typical rash that most people associate with meningitis. As as a result, they have progressed rapidly to death.
To help raise funds for the Meningitis Research Foundation and reach my designated target of £2940, I've been asking friends and family to donate to my online fundraising page. I've also been out and about in my local neighbourhood and at my dad's work to sell charity raffle tickets.
I plan to partition the local patrons of the pub down the road for donation to my cause over the Christmas and new years period. I shall be going on bucket collections in various town centres over the coming months and have I'm currently trying to formulate a plan to do a fundraising event such as a cake sale in the local church hall, but its still early days.
Christmas is a time of giving and if you'd like to support me and donate what you can to the Meningitis Research Foundation (all donations go to the charity) you can do so at my online fundraising page. Any donation would be greatly appreciated and will truly go to a great cause.
Finally, I would like to wish all a very Merry Christmas and a Happy New Year!
"I have found that among its other benefits, giving liberates the soul of the giver" – Maya Angelou
Student Life
Find out what makes 'The Loughborough Experience' by reading our student blogs.