December 2016
That special time of year where festive decorations transform spaces and, if you haven't already, you realise Loughborough is one big family. As always there are lots of events. Alongside the normal Christmas markets and parties, check out the Societies Winter Showcase. Most societies perform, which is an entertaining night. It's also an opportunity to see if there is society you would like to get a half-year membership for and if you're already in a society it's a chance to showcase what you've learned.
January 2017
With friends, with family, however you go, I recommend you try skiing. Whether you have been before or have no idea what a blue-run is, go on a ski trip with Sno (trips go in December and April). Who knew you could compact so much fun skiing and partying into just 1 week! Remember: nothing says student like a neon retro-ski outfit day and do your best to win the 'ridiculous challenges trophy'.
Sno trips: proving skiers and snowboards can get along.
February
Feeling comfortable upside-down: a point I never thought I'd reach when I joined pole fitness society in November. I love societies (and I've done a fair few over the years) because there is never any judgement, it's about learning something new, having fun, and making friends. Most societies offer opportunities to enter competitions if you want to showcase/compete.
March
London St Pancras is a straight train, 1 hour 15 minutes, from Loughborough. Loughborough has great connections to places all over the UK, by bus, train, car (Zone 1 parking £30 for 6 months) so exploring or popping to London is easy breezy. Rugby at Twickenham, yes please.
April
A wonderful, memorable, long weekend in the Peak District with the girls.
May
Dissertation is in! Followed by a 'compulsory' photo by an entrance sign, a glass of bubbles (or a sip because you all sprayed it everywhere!), a massage to ease all the back pain (you're graduating soon – you're almost an actual adult and have the back pain from working so long and hard to go with it), a party because you've missed the union with its 3 rooms, each with different music to choose from, and a regaining of a social life.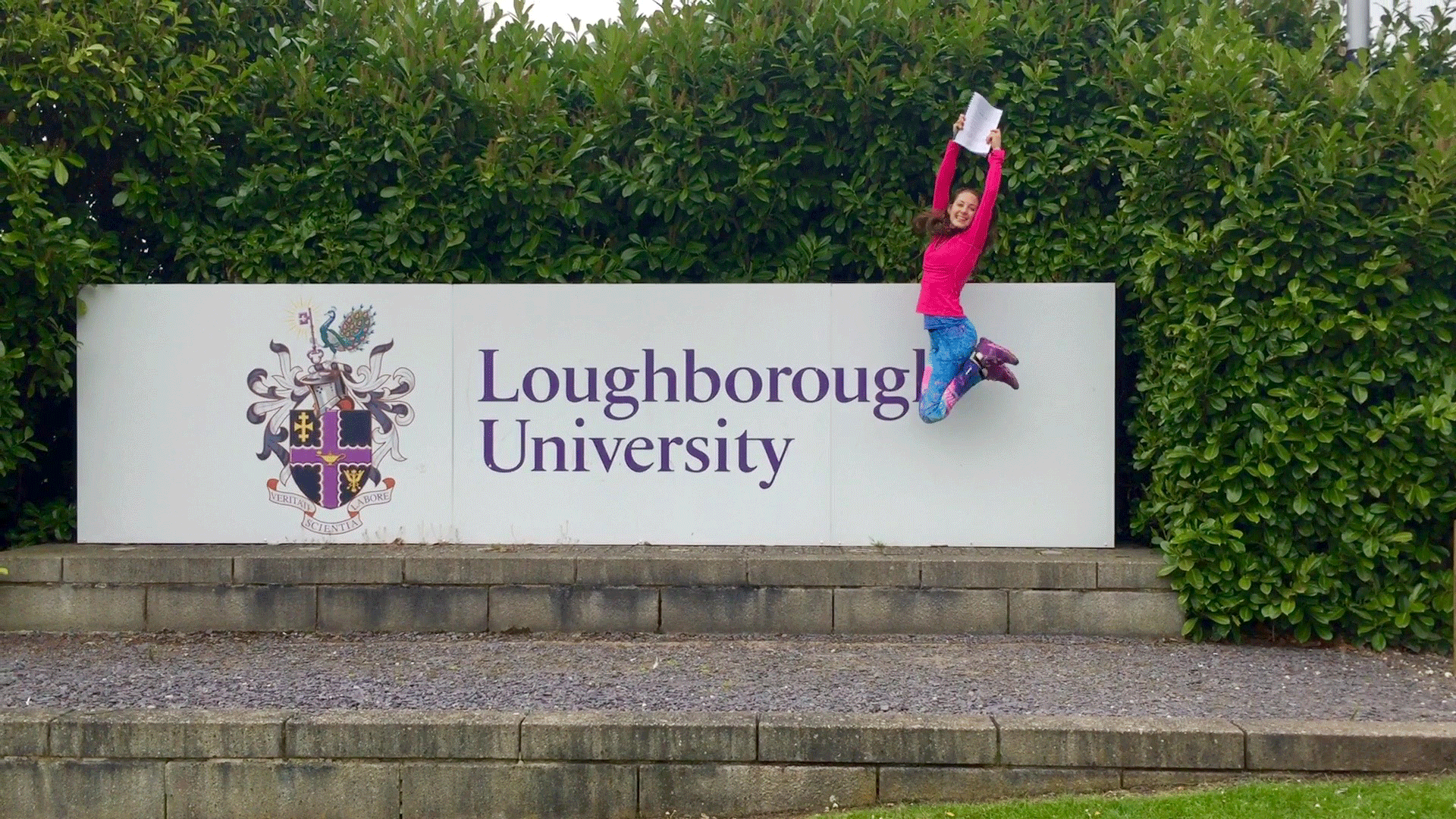 June
One of the features of June is the Art & Design Degree Show showcasing incredible, inspiring, creative and professional standard work by fine art, graphic communication and illustration, textiles, and art foundation students.
Linnea Duckworth's incredible work. Also drawing inspiration from her year abroad studying in Tokyo as an added part of her degree.
June
100km walk London to Brighton, to be completed with in 24hours and going straight through the night. Of 228 who took part 28 people withdrew. But with the super people I met along the way, we all made it!
July
Unfortunately I can't tell you about how it felt to be at graduation but I heard loads of fantastic things. What I can tell you is the elative feeling of graduation, maybe this photo encapsulates some of the bliss. So whether your close or far from gradating: work hard, have fun, and at the risk of a cliché…no regrets. I'm looking forward to the many new and exciting horizons ahead.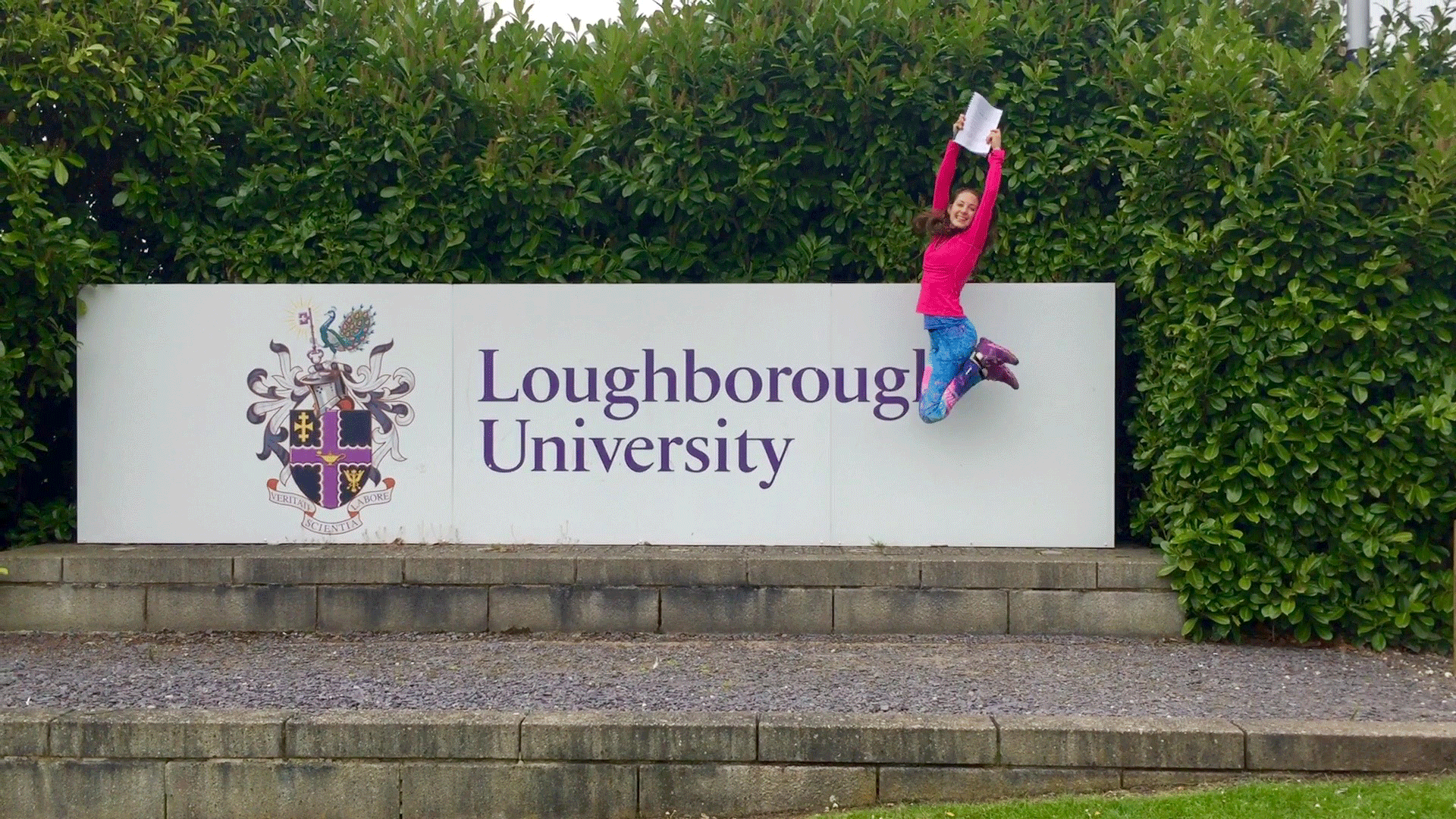 August
Guten tag. We met during second year at Salsa Dancing society, whilst Caroline had come over from Germany to taking a placement at Loughborough. It's always a delight to make friends in such a diverse and multi-cultural society. Flying over from Germany to revisit friends we had the best time in London.
September
I'd been really missing climbing since leaving Loughborough and the nearby Climbing Station, which mountaineering society introduced me to at a taster session. They do trips to places camping, climbing, bouldering and trekking too. Great fun. Finally I can do wide-grip chin-up; time to get back into climbing.
October
When you're away from home it's easy to miss much-loved pets, but it means fluffy, four-legged, huggable canines are all the more excited when you visit.
Most excitingly I'm starting a 12 week intensive course at KLC School of Design. After summer internships with interior designers I finally know what I was born to do, even if I didn't know that when I started university.
November
Finished an oil painting and pretty pleased with it so that's also something I'm proud of this year. When I went to university I stopped doing art because there were so many things to do. Thankfully, I went back to it and reignited a passion for it, never stop something you love, at least not forever. University is a big change, but don't forget to keep doing all the things you enjoy.
December
I'm now a KLC School of Design graduate, having completed their 12 week course in interior design. They weren't lying when they said its intense, you won't sleep, but I've loved every moment. The course, combined with all the skills and experiences from university, is what I need to pursue my chosen career. I'm super excited to see what 2018 brings.
---
Thank you so much to everyone who has read and supported my year of blog entries!
MERRY CHRISTMAS AND HAPPY NEW YEAR.