From halls to student housing
Results days have passed, the primary and secondary schools have all returned, the summer is over and that means only one thing… It's almost time for the start of the University term.
For some, this will be going back to a very well-known and comfortable setting, some it may be a fresh start with new house mates or new lecturers, and then for those of you who were lucky enough to gain a place in Loughborough intake this year; it is the start of your adventure as a Loughborough University student.
This is such an exciting time and a completely new start for a lot of people. The first time leaving home and living without your parents can be a big thing. I know some people probably can't wait to leave and gain that freedom but there is others reading this who are probably dreading the thought – both of these feelings (or anything in between) is perfectly normal and you will not be alone.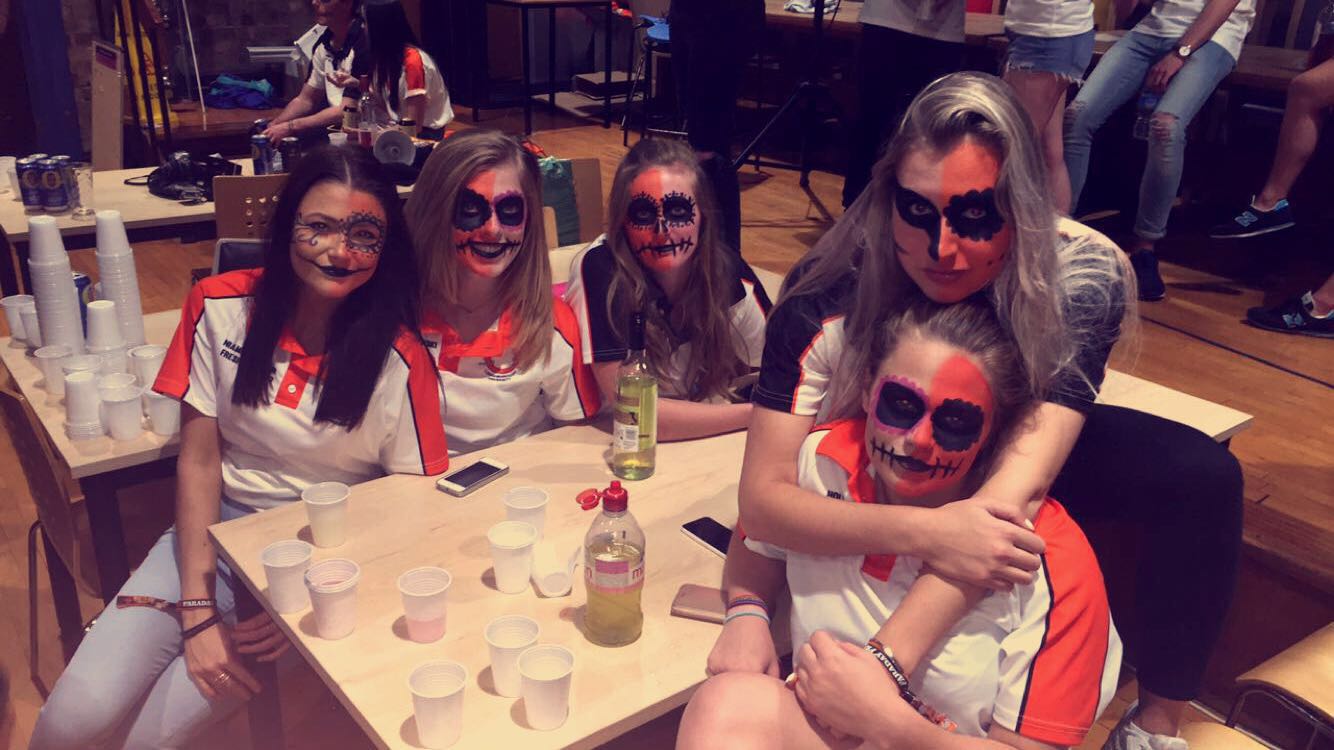 For me personally, this year is my 3rd and final year at Loughborough (I can't even put into words how quick this has come around!)… however, this is my first year out of University halls and in a rented house. I was in Faraday in my fresher year and then me and the friends I made there, loved it so decided to return for our second year of studying.
But this time around I thought it was about time I experienced the uni student house experience. Although it's essentially the same: sleeping, eating, socialising and working… but there are many aspects that will be happen very differently.
The first thing that I think will be different is that I will be cooking for myself. Faraday was a catered hall five days a week so it will be a new thing for me to do big food shops and plan ahead for meals for the whole week. I did enjoy the meals at Faraday and the convenience of it all, but I am looking forward to having more freedom with my food choices and being able to test my hand at some new recipes haha!
The other aspect that will be new for me this year is that I am going to have to make the walk from my new house in town to the campus for my lectures. Faraday was in The Village (an area in the centre of campus where lots of the accommodation is) and this way only a 5-10 minute walk from all my lectures, but now I will need to set an earlier alarm and get myself a bit more organised – the walk is only going to be about 20 minutes and I am actually looking forward to the extra bit of exercise to wake me up in the mornings before my 9am's!
Last year, when living on campus, I chose to purchase a campus parking permit from the University which was great and made my life a lot easier when going home (although the uni's transport links are excellent and a car in definitely not a necessity!). However, this year I have applied for a parking permit in the town centre which means I can street park outside my house which is in the Student Triangle area (This is the area in town where the majority of students congregate when they move off campus).
Another thing I am really looking forward to is the idea of having a living room area where we can watch TV together and chill out – this is something we didn't have in halls so I think this will really give the place that homely feel.
All of these things are only small changes but it is all these little things that add up together to make your university experience. I am excited to see what this new year brings and the different experiences that I will have. I am sure you feel the same joining us at Loughborough and very rightly so! This is where the fun starts, so get ready!
Student Life
Find out what makes 'The Loughborough Experience' by reading our student blogs.