Back in my awkward adolescent years, the 1500m was my athletic event of choice. I was okay, but never fantastic; I enjoyed, but never loved, and eventually drifted away from the sport.
July 5th 2015, British Championships in Birmingham: as the starters gun went off for the men's 1500m, I wouldn't have even been aware that it had happened, and I still don't know who won.
June 26th 2016, British Championships in Birmingham: as the starters gun went off for the men's 1500m (at exactly five minutes past three), I was on the edge of my seat, pulse racing, as I watched twelve athletes battle for Olympic selection.
This new-found engagement was due to the fact that I had tested, supported or worked with four of the competitors during my placement year with the English Institute of Sport and was eager to see them do well. Thankfully, Charlie Grice took the victory he needed to secure his spot on the plane to Rio and Jake Wightman, finishing close behind in third, is still in with a fighting chance.
Really, what I am trying to say is that after two years of reading textbooks and revising for exams, working with and becoming invested in real, world-class athletes has re-ignited my passion for sport and all the drama that comes with it.
As I write this, I am entering the last few weeks of my placement so it seems like a good time to reflect upon it before I return to Loughborough as a student again. When people ask me what I do on a day-to-day basis, I find it very difficult to answer. Yes, I have responsibilities like laboratory checks and managing physiology equipment and although they have been a foundation of my placement, they are difficult to sound too excited about!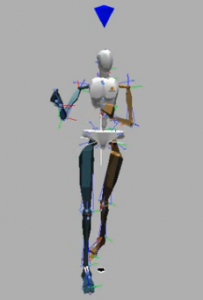 Instead, it has been the irregular opportunities that have really made this placement special. In the past month I have been part of aerodynamic testing at Derby Velodrome, I have watched the Brownlee brothers train in Leeds and been involved in various PhD research and laboratory projects (see photos). I have also helped to trial a new motion capture 'Xsens' suit which I found particularly interesting as the technology (both cutting edge and practical) opens the door for the biomechanical analysis of various athletes' movement patterns.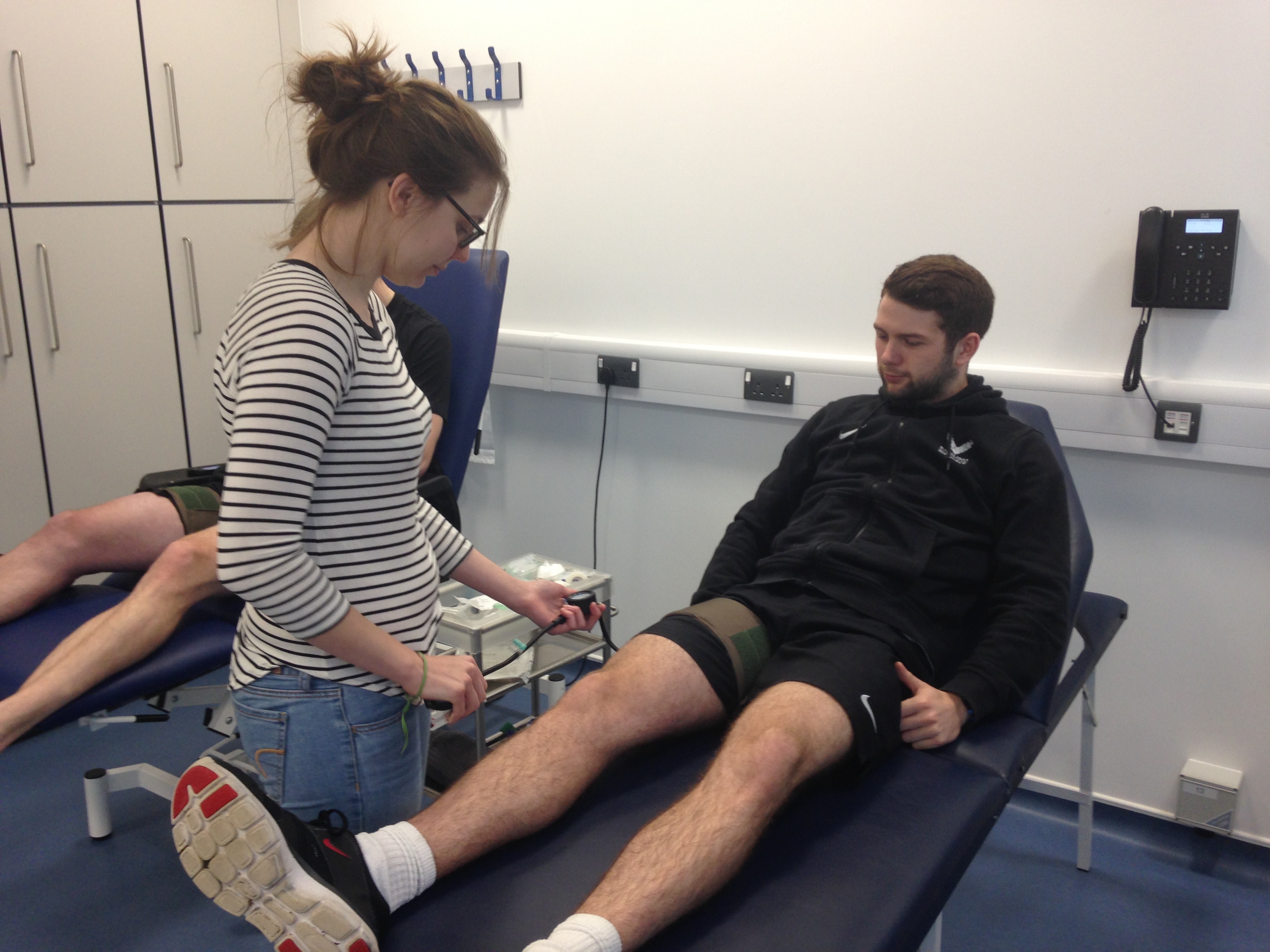 Throughout the year, I have worked alongside world-class practitioners and learned from their ability to communicate with people and handle particular situations, especially when something goes wrong. Occasionally they like to throw me in the deep-end, but whether it was taking blood from Adam Gemili or looking after five Paralympic athletes in a 40°C heat chamber, I always survived and came away with a small lesson for next time.
Recently, I was part of the crowd watching in awe as Mo Farah cruised to 3000m victory in the Birmingham Diamond League event. I know that I will be watching him, Charlie and all of the others at the Olympics in August, willing them on and being proud to have been a tiny, tiny part of their support network this year.
On a side note, I believe this may be the last blog before you A-Levellers get your results and find out which University you'll be heading to. All I would say is that wherever you end up, you will have a great time, so stay calm and get ready for the celebrations – I remember results day being a very, very long day..!
Student Life
Find out what makes 'The Loughborough Experience' by reading our student blogs.