As I am writing this blog I am halfway through my first-year summer break (it's gone way too quick!). I have been lucky enough to spend this first half of my summer traveling a little around Europe and working as a nannie in between my time abroad. Now you may be thinking as a first-year university student how do I have the money to be a jetsetter… well I can tell you it all came down to strict budgeting through first year with the motivation to go on holiday in summer pushing me forward to put that little bit of money away each month. Maybe I'll do my next blog on budgeting and how I managed to do it whilst still having a good first year at university? Anyway, I decided to write this blog on my first favourite place I have visited this summer… Valencia. So here it goes…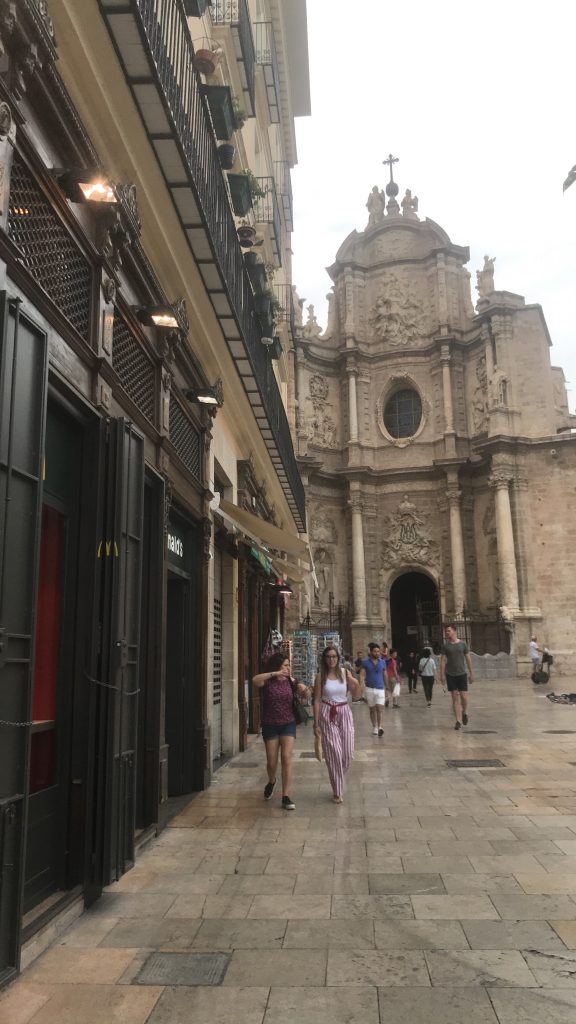 I finished my exams quite late compared to a lot of my friends, so it meant a quick turnaround before we were off to our first destination… Valencia! We hopped on a plane to the south of Spain 5 days after finishing exams and moving out of Loughborough and back down to London. It all happened quickly but was all worth it when we finally arrived to our Air BnB in Valencia. This was the first time we had all as a group of 6 girls used Air BnB and for us it was a very positive experience, the apartment was lovely and fully equipped with a hotub and wifi so I would personally recommend Air BnB. It's a good way to visit places cheaply (essential as a student) and it's a good way to make the expenses of your holiday relatively cheap as if you have a kitchen in your Air BnB you don't have to eat out all of the time compared to if you were to stay in a hotel!
We were also very lucky as our host was extremely helpful in telling us the best places to go and how to get around easily. He recommended an App called Moovit which basically tells you all of the local busses and trams as well as an App called Cabify which is basically their version of Uber. This helped us a lot! We spent most of our time in the centre of Valencia, visiting different shops and restaurants, as well as chilling by our pool in the apartment complex. Another cool thing about Valencia is that as well as it being a vibrant city, it's also by the beach. I would compare Valencia to somewhere more popular like Barcelona, but cheaper! The architecture in the centre of Valencia is beautiful and the local tapas was amazing. And although we were all intrigued by the culture in Valencia we were also very pleasantly surprised with the nightlife! Valencia is quite a student driven town with a university directly in the centre, so this made it a perfect location for a group of girls our age, with clubs and bars dotted around and in the city centre.
Travelling in Europe around this time was perfect as the football World Cup was on. Being out in Spain when Russia kicked Spain out of the world cup was not the outcome we were hoping for but was an experience!
All in all, I can thoroughly recommend Valencia as a holiday destination for a group of university students as it won't break the bank, has culture mixed with a good nightlife, and has the mix of the city and the beach!
Student Life
Find out what makes 'The Loughborough Experience' by reading our student blogs.