Once a #LboroFamily, Always a #LboroFamily
Heartfelt congratulations to the 2019 cohort (Yayyy!). We are as excited to welcome you into our family as you are to come here!
Writing this blog seems strange as this completes the one year of my being in Loughborough, and I honestly am jealous of most students who are about to begin this wonderful journey – and, also for receiving a personalised golden ticket (wish I got one for my Masters!).
Nonetheless, your university days are something that you must live to the fullest. But, before that, there are a few terms of campus lingo you must be acquainted with:
The essentials
One of the most important things as a student you need to know is your B number or the Student ID Number. This is a number you will have to mention almost everywhere – be it taking a membership at the gym or society, purchasing print credits, etc. If you've already received your number then make a note of it.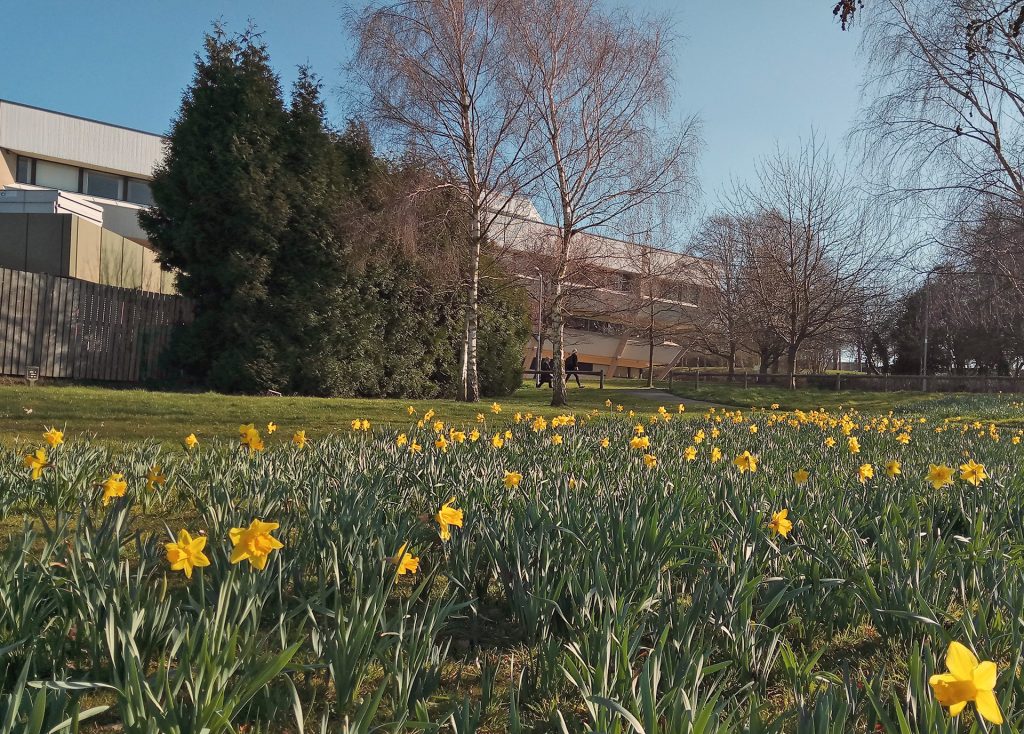 Secondly, download the myLboro App – especially once you're in the University. You can access LEARN, your timetables and check into your lectures through the app. Whilst some of you might be aware of the humungous campus, for others the app is actually the best way to discover the campus virtually (through maps, key dates and LSU section, and so on). If you are not sure of how the app works, you could drop by at any one of the IT stalls around the campus during the Freshers' week or even visit the PC Clinic at Pilks (Pilkington Library). They can also help you set up your internet or any other tech-troubles you may be having.
This resourceful library is also recognised for the academic support they provide to students. And, Charlie the adorable Library Cat.
And, if you're seeking any personal, professional or additional support, you should get in touch with SASS (Student Advice and Support Service). They will guide you and help you throughout your time here and continue to do so later in life (the Careers Network provides lifelong services that are open even for graduates, plus they organise big careers fairs).
Student Experience
It's a known fact that Loughborough is the best for student experience – and this is ensured by the LSU, Loughborough Students Union.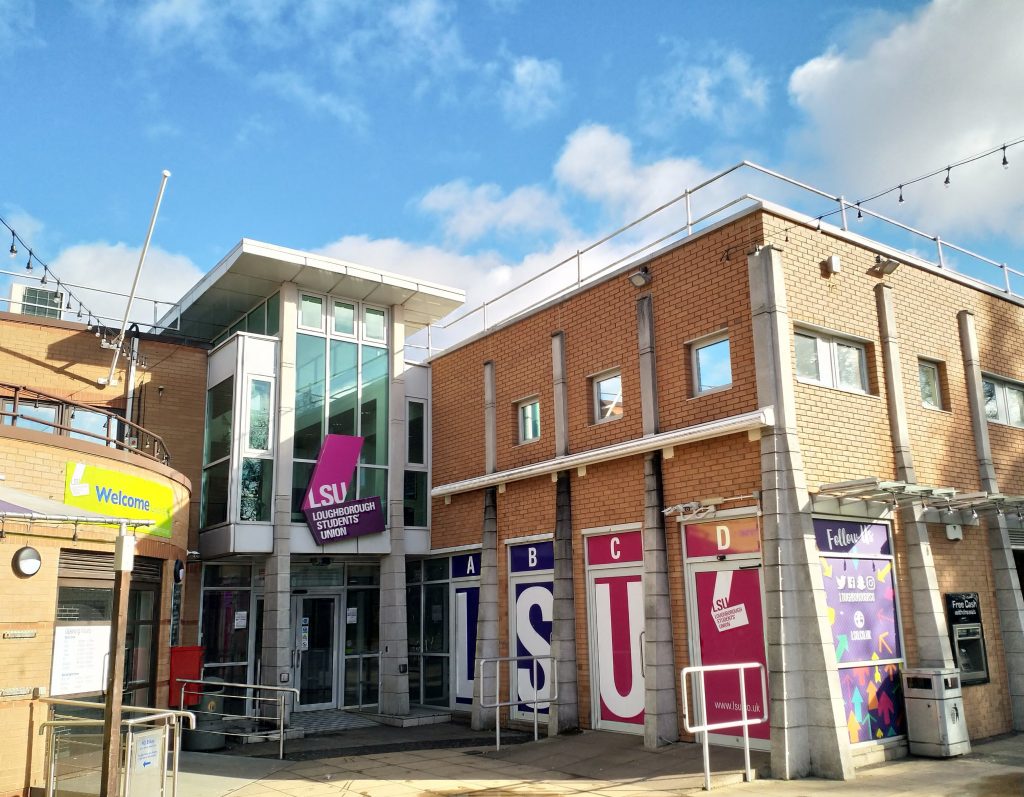 Run by elected Executive Officers (EO), LSU has several sections within itself like Action, Societies, Welfare and Diversity, etc. The LSU building hosts various activities throughout the week. Moreover, its three rooms (Room 1, Fusion and Cogs) are converted drastically for the night-outs – FND, Hey Ewe and Stuesdays (Stupid Tuesdays), with Papa Si (food stall on campus) to your rescue with pizzas and fries.
The LSU building comprises the Union Shop (another grocery store, the Purple Onion can be found in Student Village), which is where you get the fantastic Loughborough stash.
All things sport
There are two surprising things you will notice in Loughborough – one, that flipflops and shorts are worn all year round, and there are a range of activities you can engage in.
Sporty or not, Loughborough offers you enough opportunities to explore the various activities through the 53 sports clubs at AU (Athletic Union) or the My Lifestyle programme (which falls under the CVA – Coach and Volunteer Academy Scheme). This is such an incredible initiative, which allowed me to try new some of the most unfathomable and enjoyable activities (playing the sport, to volunteering in games, and conducting workshops on Sport Psychology).
Here, there are a few terms that you should know –
The state of the art facilities in Loughborough can be found almost everywhere, especially at HiPAC (High Athletic Performance Centre), NCSEM (National Centre for Sport and Exercise Medicine) and EAC (Elite Athletic Centre)
SDW or Sir David Wallace Hall hosts some of the biggest events including graduation and sports matches like Lightning Netball games.
The purple sport cages are open for all, whereas the green ones need to be booked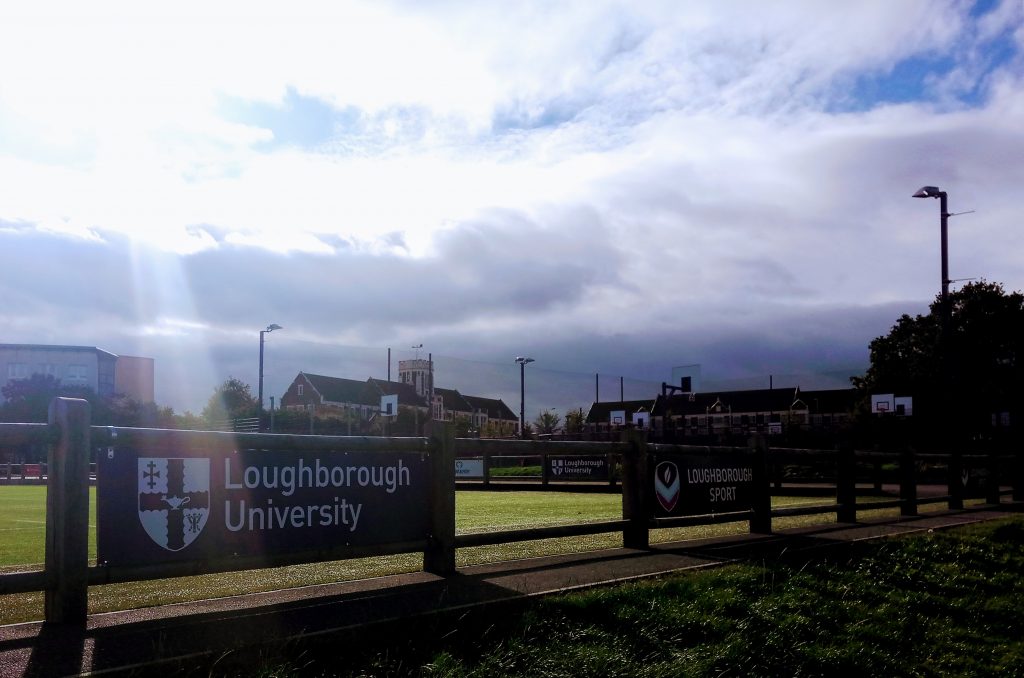 Accommodation
If you're staying in the University accommodation, whether on-campus in Falk-Egg, JP and others, or off-campus in FC, BillMo, etc; to commute across campus or into town, you can hop onto a Campus Shuttle (bus within Campus) or Sprint (Bus to town/train station), which is a saviour when you're late for lectures or a train!
And, finally for those staying in halls or affiliated to ones there will always be some social going on (especially during the freshers' week) at the common areas like Hub or Granby, or you could attend the ones at LSU.
While, this blog is just to familiarise you with the Loughborough Lingo, let me conclude saying this is the beginning with few important ones – you'll learn a lot more (and hopefully create some) with your time here. Lastly, for any additional information prior to moving into Loughborough, have a look at the Freshers checklist.
Student Life
Find out what makes 'The Loughborough Experience' by reading our student blogs.