As promised I'm back filling you in with another Q&A from my reunion day at school over Easter. As most of the year 13s I spoke to were in the process of choosing their university choice another main question I was asked was how I chose my university and I feel the answer I gave was very specific to me as I am a slight organisational freak which means I'm not very good at making impulse decisions. So, I'll take you through how I chose my final university choice first and then I'll give you some alternative ways which many of my friends did which may suit you more!
Choose a subject
So where did I begin… well I first started with what I wanted to study. Which for some may be a tricky thing to think about but the way that I looked at it was in the following 3 ways;
it needed to be something I enjoy (as I'm studying it for 3 years)
it needed to be something I was relatively good at (as I needed grades to get into university to study it)
it needed to be something that could potentially lead me into a job which I would be interested in doing (as after all you're going to need to be able to pay back that student loan somehow).
So, in the end that something became biology for me. I then had to decide which universities I would actually want to go to, which for me worried me more than choosing what to study! I began my search by asking my friends, family, people in the years above and teachers what universities they were all looking at and why they liked particular ones and not others.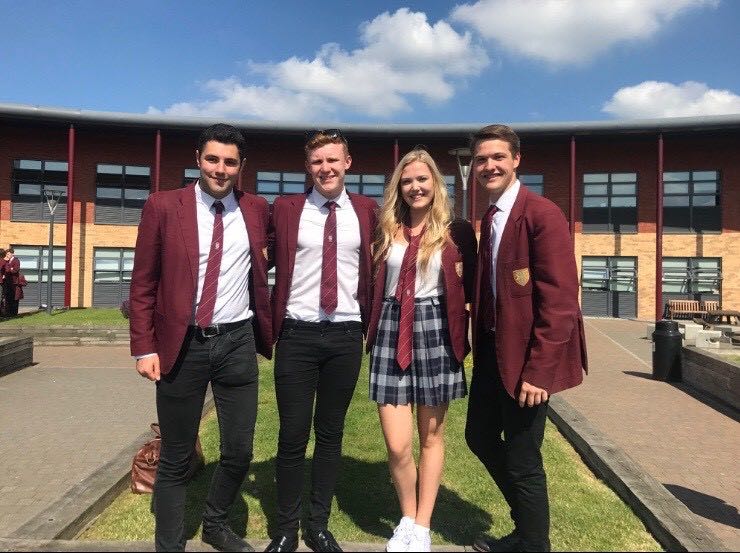 Narrowing down universities
Now, let me pause here, as I know a lot of people maybe thinking 'choosing a university should be personal to you, not what other people think'. But, with all honesty I had no idea how to begin to narrow down the 130 UK universities into just 5 choices, so I did what I would normally do if I can't decide… ask my friends/family for advice!
Anyway, within a week of doing this I had about 20 universities to investigate. So, I began by looking at these universities rankings on league tables, and decided I only wanted to consider ones in the top 20, so that narrowed my options down to around 15 universities to look at. I then decided to look at course specific league tables and look at what university was best for biology, again this gave me structure into searching as I began with the ones that were ranked highly.
Keywords for research
So, what was I searching for when looking at the university? Well one big thing for me was course content/structure, so things like optional/compulsory modules and assessment methods. This allowed me to narrow it down further as I knew there were certain aspects of biology I liked more than others. I also looked at the university itself and considered whether it was a campus uni or a city, student satisfaction scores, careers support available and location of the uni.
Once I narrowed it down to about 6, I visited the uni's on either an open day or a general visit. This is one thing I say is a MUST if you have the opportunity to do as it will really give you that feel for the university. And by feel, I mean you will know if you could see yourself there and happy for 3 years. I then put in my 5 choices, with 1 being an aspiration for grades I want to get, 2 being a realistic view of grades I'm going to get and 2 being a backup in case my grades slip.
Additional focus points
So that's how I did it, but some of my friends based it on other things such as chances of getting an unconditional, being close to/ far from home, mainly the social aspects of uni and where their siblings may have been! All of these are things that can be considered but if I were you, I'd look into as many aspects as possible rather than basing your search/decision on one thing as you should make sure the universities you choose have the 'whole package' rather than one amazing thing but missing 4 other important things.
I hope reading this helped all of you who are going through this process! Just remember you have 5 choices, which you can make personally to you, and with good consideration you are more likely to choose 5 universities which you would be happy to go to rather than 5 that you half-heartedly like!
Student Life
Find out what makes 'The Loughborough Experience' by reading our student blogs.