My 20th birthday – this time last year – was one that will last long in the memory. The day before (May 22nd), myself and 8 friends jumped out of a plane from 15,000 feet, landing on a glorious beach in Jurien Bay. The day itself (May 23rd), I spent with ten chaps on a sensational 7-hour brewery tour around the Swan Valley, enjoying the local refreshments. The day after (May 24th) – well, we won't talk about the day after…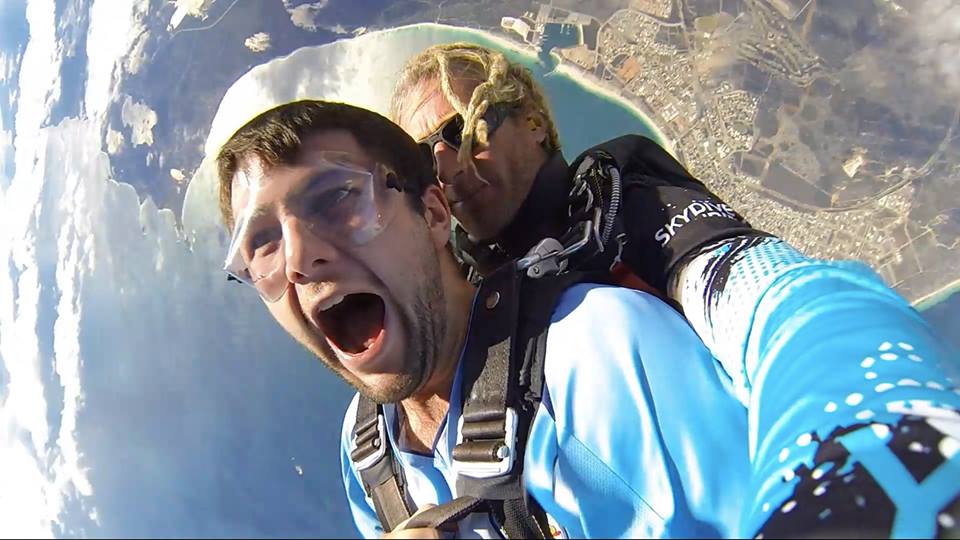 The birthday of a lifetime? I was on an exchange program, studying at the University of Western Australia – I was having the semester of a lifetime!
At Loughborough, exchange programs differ slightly depending upon your academic department. However, no matter which university, wherever in the world, the principles remain the same. You spend 6-12 months living independently in a new country, experiencing new cultures and gaining an appreciation of how different people live their lives.
When I applied, we were offered exchanges to Western Australia and Queensland, but the opportunities are expanding all the time – I have friends who have studied in places like France, Sweden and New Mexico. I had always planned to travel to Australia after finishing Uni, so when offered the chance to go – within a University environment – I couldn't say yes quickly enough!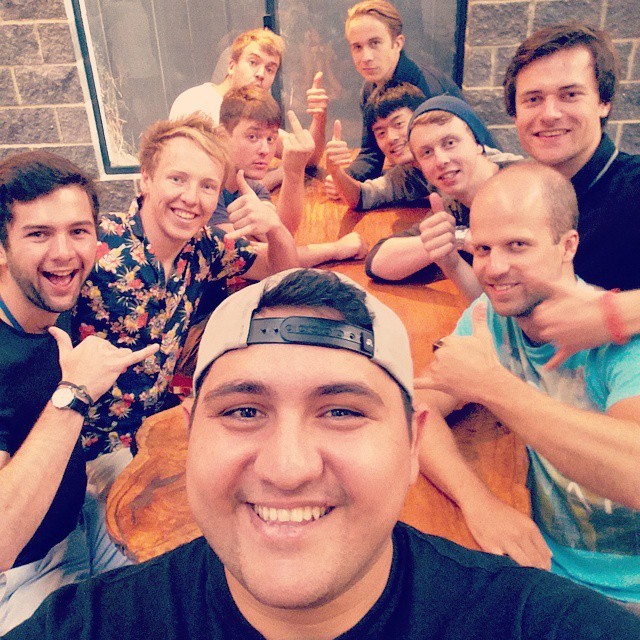 Whilst in Perth I lived at Trinity College, alongside two-to-three hundred local Aussies and around 100 other international students from across the world. Each of us has our own unique story of life on exchange but I think we can all agree that the semester went by in a flash of chaotic excitement and exciting chaos. From crab-fishing in Mandurah to quokkas on Rottnest Island to an emotive ANZAC-day in Manjimup, we enjoyed every opportunity to get out of the city and explore Oz.
The best weeks were definitely two campervan road trips around WA to Cape le Grand and Karijini National Park. Having a mix of Germans, Canadians, Finns, Italians, Americans, Swiss, Aussies, Dutch and Pommies, we must have looked like an obscure delegation from the United Nations. There was a severe need for international diplomacy on the first day, when, before even escaping Perth, one individual couldn't find his brakes and gave our campervan a not-so-diplomatic shunt at some traffic lights…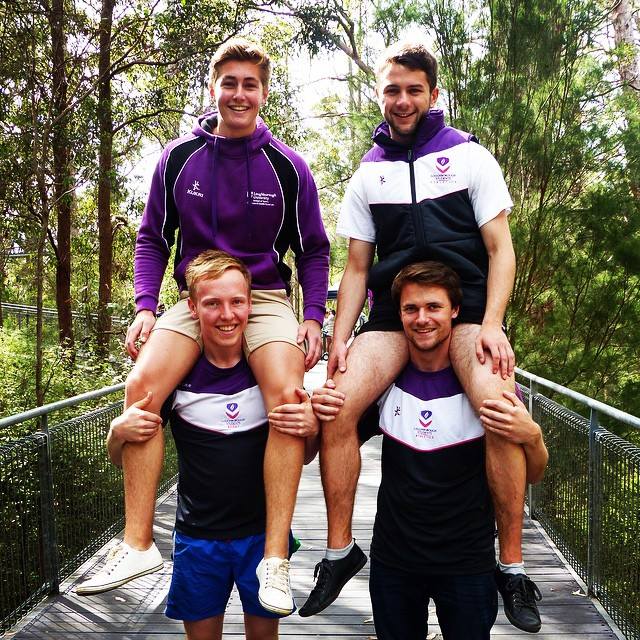 It may sound strange, but although I am now back in Loughborough, exchange still feels like a big part of my life. For a start, it's great to have on the CV: employers are always interested in who you actually are as a person and what life experiences you have. But, more importantly, I now have a network of friends across the world. Okay, so we don't see each other very often but it's always fantastic when we do (reunion in Berlin for NYE) and it will lead to more travelling (trips planned to Bonn and Amsterdam) which can only be a good thing!
Exchange should be seen as both a challenge and an adventure, and if you like both of those, I simply could not recommend it to you enough!