Don't let your disability hold you back!
My name is Erin (she/her), and I am a second-year psychology student at Loughborough University. Sometimes I can't even believe that I can say those words!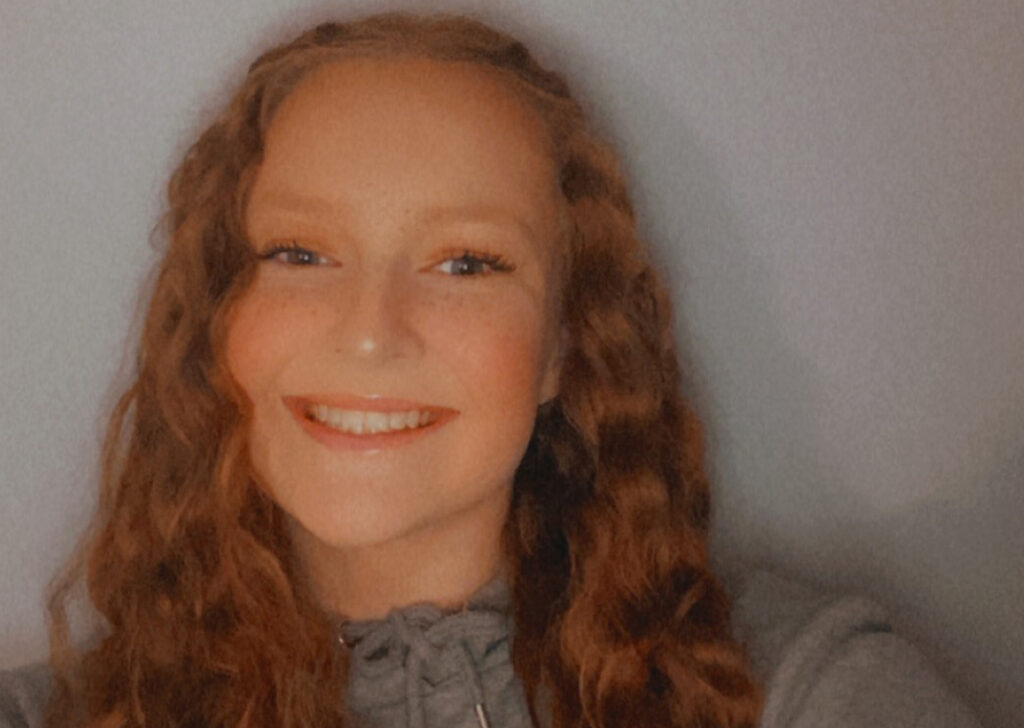 From seeing all the amazing opportunities my sister had been given through studying at Loughborough, I knew that this was where I wanted to come to complete my degree in the subject that I love. However, after it was suggested that I stay at home for university because of my mental health conditions, everything I had been working towards was falling apart right in front of me. Why did people question my ability to do the one thing I knew I wanted to do?
I didn't want to let my mental health conditions win. I had worked so hard to get to where I was, and I wasn't ready to give up that easily.
Any doubts that I had in my mind about managing my mental health conditions, dyslexia and long covid at university were gone as soon as my place in Loughborough University was confirmed. The Student Wellbeing and Inclusion team (SWAI) have been with me every step of the way and I genuinely cannot thank them enough. That's not to say that I haven't faced any barriers whilst studying, because I definitely have! But I have been faced with nothing but support and encouragement from the university, just confirming to me that my decision to come to Loughborough was one of the best decisions I have ever made.
Mental health support
I'm sure for most people who have never moved away from home, moving away for university is daunting. A completely new environment, new friendships, new flatmates, new routines… It is a lot to deal with all at once. The doubts came back. What if they were right? What if I can't manage at university? Did I underestimate how difficult it would be? With my anxiety disorder, change is always difficult, so it makes a lot of sense looking back that I began to feel overwhelmed. A couple of check ins from the Mental Health Support Team (MHST) later and I felt so understood and was helped to find that belief in myself again.
Don't get me wrong, a mental illness won't suddenly go away. I have still struggled a lot at university, and I probably will continue to struggle. But that won't stop me.
In my first year at university, I had only applied for Disabled Students Allowance (DSA) for dyslexia. I didn't realise how much support you could get for mental health conditions as well. Despite this, I still got frequent check ins from the MHST, and they encouraged me to add my conditions onto my DSA. This was a lot easier to do than I was expecting, and I now have access to weekly appointments with a mental health advisor who can liaise with all of the different staff members about your condition and any concerns you have. My mental health advisor has been my biggest supporter and made me feel so much more confident in getting though university despite any setbacks I may face. I have heard so many positive experiences about the MHST and I am so grateful to the University for putting in so much effort and funding to ensure that these services meet the needs of the students because they are so important!
Dyslexia support
My dyslexia diagnosis also faced me with a lot of concerns about university life, as academic work can often take me a lot more time and effort than the 'neurotypical' individual. I was concerned that this would put me at a disadvantage, and I would struggle with the academic content. But the university have again made sure to make it accessible as possible for me. Through DSA, I was allocated weekly 1-hour appointments for study support from the university. Through this, my advisor can help with time-management, planning, exam-preparation, note-taking, revision techniques, grammar checks… anything you need supportwith, the university can help.
LSU Welfare & Diversity
Loughborough Students' Union have also played such a big role in my mental health and disability support. Struggling with these mental health conditions myself, I have always felt passionate about mental health advocacy as well as equity, diversity, and inclusion. I therefore decided to run for the Welfare & Diversity representative for William Morris (one of the halls of residence here at Loughborough). I also became the Outreach and Collaborations officer for LSU Disability Support Network, a mental health ambassador, and helped to organise and run LSU's first ever mental health conference. All these positions gave me a massive insight into the welfare & diversity family at the LSU, one that I will always be so grateful for. Being surrounded by so many inspiring and like-minded people made me find a place of comfort no matter all the setbacks I have faced.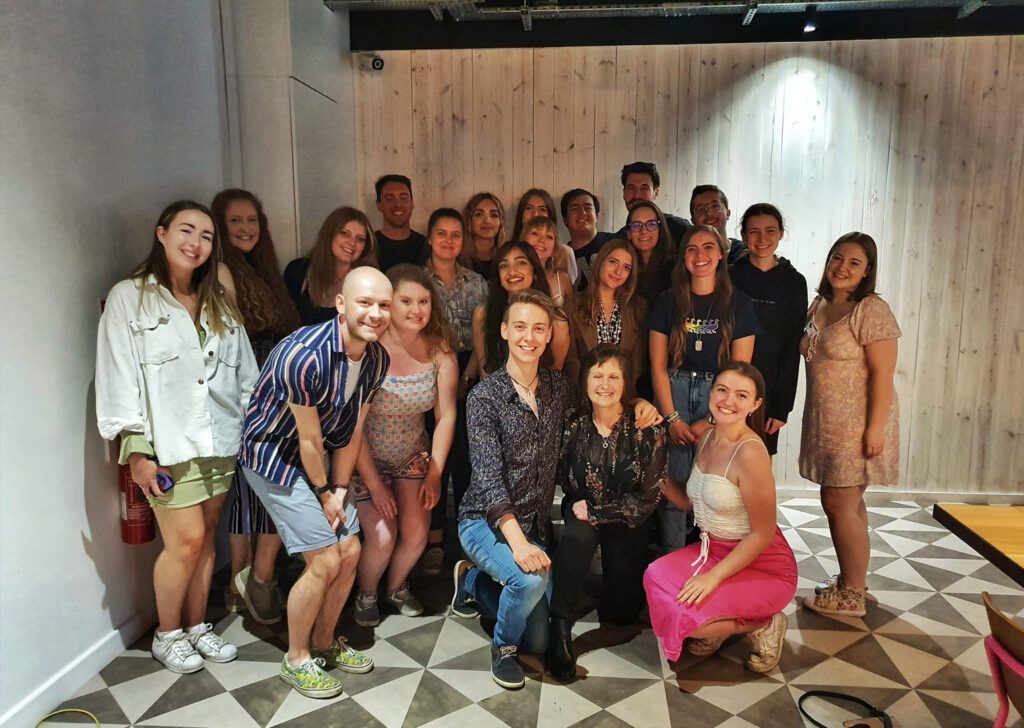 After having such an incredible experience in my first year, I decided to apply for the Disability Officer for LSU, and I am currently in this role today! You can see a photo of our Welfare and Diversity Team away day below!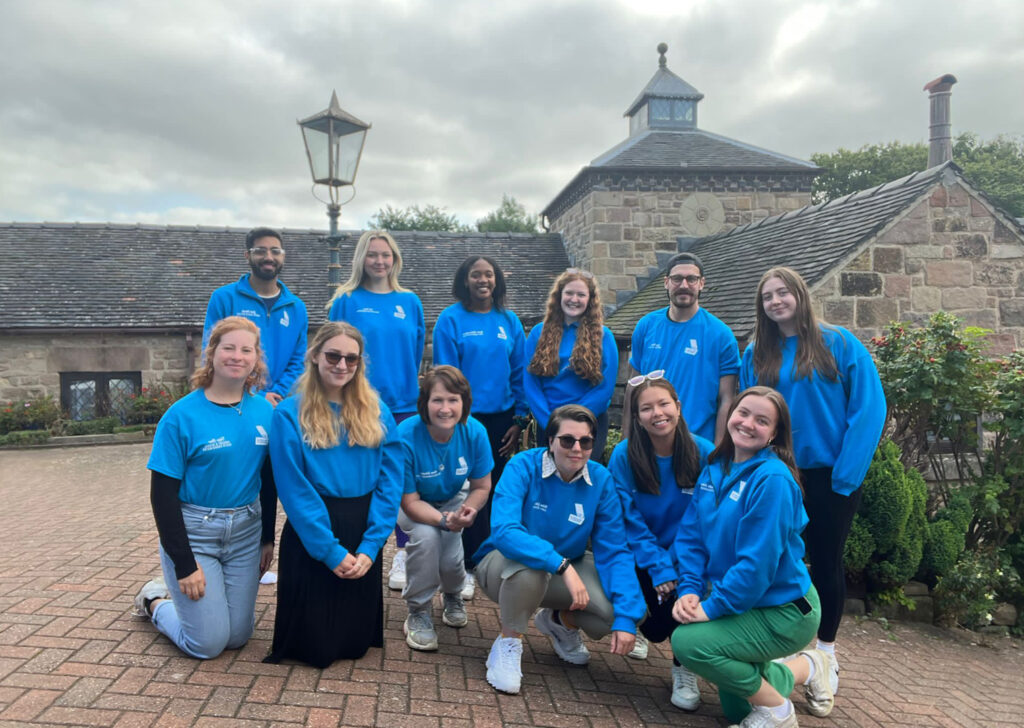 Through this I advocate for disabled students across Loughborough University chairing two committees on both the East Midlands and London campuses. Having the ability to use my experiences of my disabilities, allows me to ensure that anyone struggling with their mental health or disability can access all the incredible support systems that the University has to offer, alongside creating a safe social space for disabled students.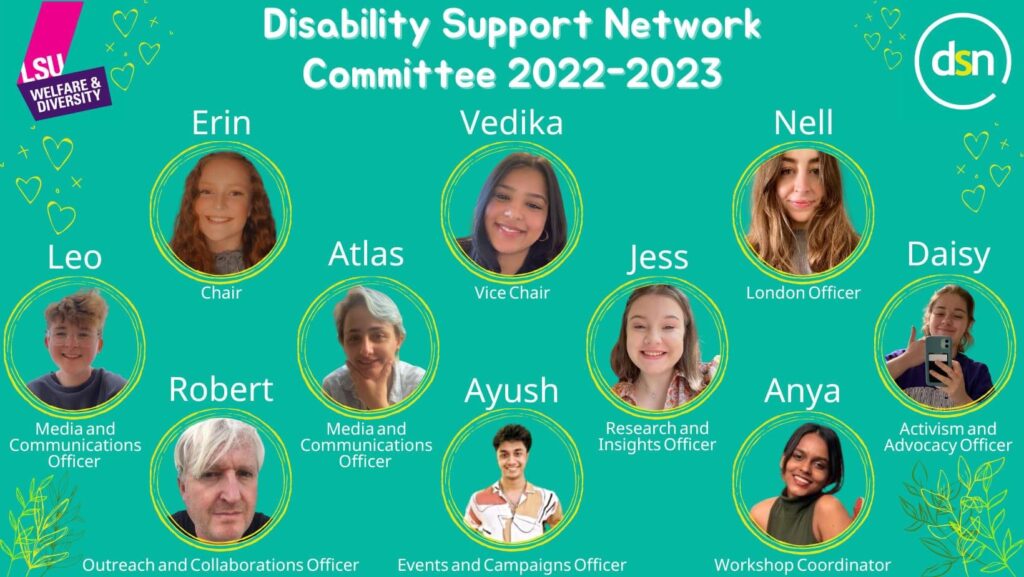 Advice
If I could give you one piece of advice, it would be to not let your disability (whatever that may be) to hold you back from your dream of studying at Loughborough University. The university ensures that all of your needs are met, and you will have an incredible 3+ years at Loughborough University. 
And if anyone ever questions your ability, or you doubt yourself for one minute… You CAN do this, and you will be so proud of yourself when you have achieved so much!
Student Life
Find out what makes 'The Loughborough Experience' by reading our student blogs.