Returning to halls – Blog by Lizzy Watts
Thinking about your accommodation for second year can be quite intimidating, especially because the time when you need to start thinking about it seems to come around so quickly!
Why I chose to return to halls
Initially, I found it a bit stressful when all my friends were organising houses together and I wasn't sure if I wanted to move out of halls or not. It is a big decision, but the Accommodation team have loads of resources to help you make the best decision, whether that be moving back into halls or living in town.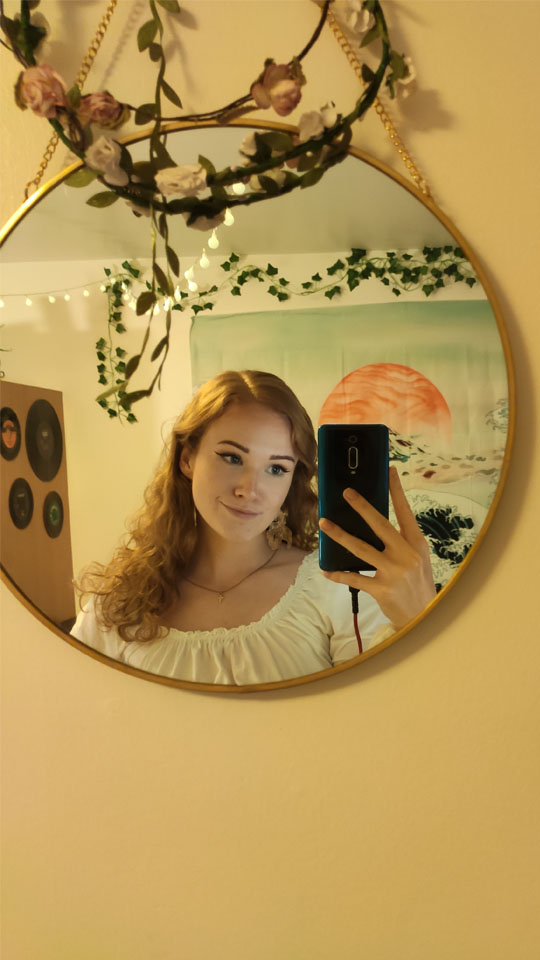 The location of halls was obviously very convenient, being just five minutes away from lectures and only 10 minutes from the Library. It helped motivate me to work and by staying in a catered hall, I really liked being fed everyday!
I'm also someone who likes to meet lots of new people, so the big community feel of a hall worked really well for me.
I didn't feel as though I had a group of people that I felt I knew well enough to make the decision to move in with them. Moving into a house felt like a big step, and I wasn't too sure I wanted to deal with landlords, separate insurance or utility bills just yet.
For a few weeks I felt like I should want to get a house, to get the 'proper student experience', but I've said it once and I'll say it again – there is no one correct way to experience university.
You know yourself what's best for you and what will make you happy, so don't let the idea that you should live in town in second year pressure you if you think staying in halls again would be a better decision!
So with my decision made, I checked the accommodation website to see how to apply. Applications opened on 1st December, but I still had until 11th February to make an application (it's the same this year too!) and it wasn't first come first served, so there was no rush.
The application process
The process was very simple – you use the same portal as when choosing halls in first year, outline your preferences of hall and room and put down anyone you'd like to live with. One of my friends also wanted to live in halls again, so we decided to live together.
She was questioning whether to do a placement given the global situation, and knew that it would be easier to be released from a halls contract than one in town, so decided halls was the best option. We applied to the same hall we were in in first year because we felt settled there and knew priority was given to returning students.
Now we're in second year and we're very happy with our decision, we're well fed and looked after too by the catering staff and warden team.
Plans for final year
I'm now looking to sign a house contract in town for my final year as there's a group of us with similar living expectations. We found a house through the University's accommodation website, where you'll find a list of approved landlords and properties.
We've been reassured by the Accommodation team that there is no rush to sign as there is more than enough student accommodation in town, and no matter how many freebies you get waved in your face, it's better to wait and make sure you're making the right decision than rush and regret it! We've also decided to affiliate with our hall in final year, so we can stay involved in hall activities.
All In all, I'm very happy with my decision to stay in halls for second year, as it was definitely the right decision for me. Equally, I have friends living in town who are loving it. It's a matter of personal preference, and the Accommodation team are just an email away if you ever want to chat about your options or get a query answered. Alternatively, you can check out the website.
My final piece of advice would be don't rush! Everyone's in the same boat, and there's loads of support to help you make the right decision.
Student Life
Find out what makes 'The Loughborough Experience' by reading our student blogs.