Red Alert: Time is running out
The world's leading authority on climate science, the Intergovernmental Panel on Climate Change (IPCC), has just published its most detailed assessment yet of how humans are driving unprecedented change to our fast-warming world.
The IPCC is the UN body created in 1988 that investigates the science of climate change to help political leaders in 195 countries with environmental policy. They last released a report for Climate back in 2013. Since then, nations across the world have been talking a good game about climate action and there are certainly some positive stories but is enough being done?? Well, the latest IPCC report is pretty damning, and it has some stark reminders for us all.
The latest report is the first of three parts and focuses on the physical science of climate change. The other two parts will be released in 2022 and will focus on dealing with impacts, adaptation and vulnerability and dealing with the mitigation of climate change.
The film below provides a short overview.
Here are some of the key points, which were taken from the IPCC's summary.
Human influence has "unequivocally" warmed the climate Human activities are estimated to have caused approximately 1.0°C of global warming above pre-industrial levels. Global warming is likely to reach 1.5°C between 2030 and 2052 if it continues to increase at the current rate.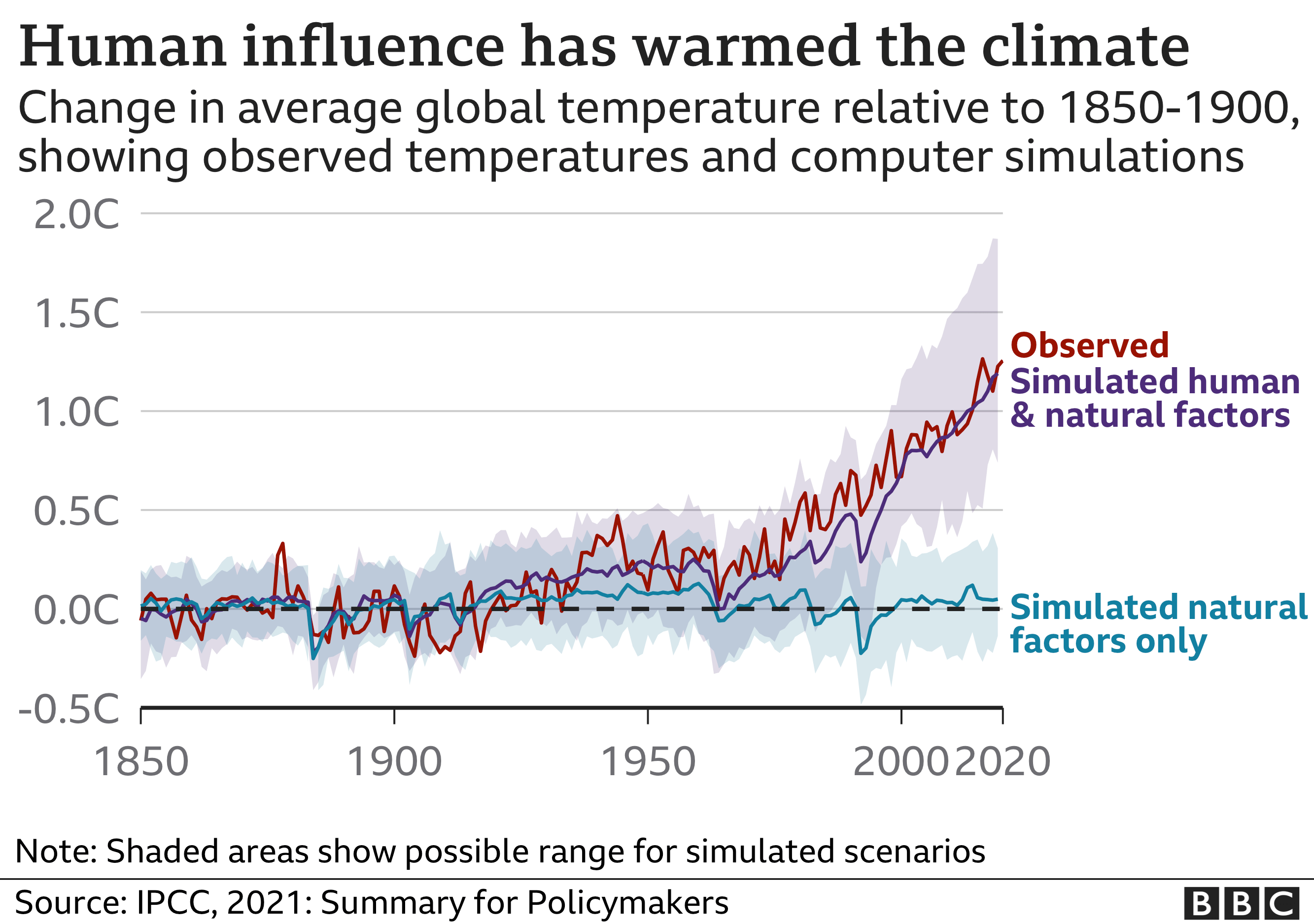 Extreme weather events on the rise Human-caused climate change is already affecting many weather and climate extremes and is also likely the main cause of melting glaciers and ice, as a result of warming oceans and rising sea levels. You only need to look at the wildfires raging and record temperature levels being smashed across North America and EU or the unprecedented flooding in Europe in recent months. This is a glimpse of the future extreme weather events that will become more regular.
Sea levels will rise, but we have the ability to slow it Sea level will continue to rise well beyond 2100 and the magnitude and rate of this rise depend on future emission pathways. The report says sea levels are "committed to rise for centuries to millennia" due to continuing ocean heating and the melting of ice sheets.
Climate change is going to continue to affect our lives Climate-related risks to health, livelihoods, food security, water supply, human security, and economic growth are projected to increase with global warming of 1.5°C.
Climate goals of 1.5C and 2C slipping 'beyond reach Under the historic Paris Agreement in 2015, countries agreed to limit global warming to 2C above pre-industrial levels, with an aspiration of keeping temperatures at 1.5C. Immediate, rapid and large-scale cuts to greenhouse gas emissions are needed to keep these climate goals within our grasp, the report says.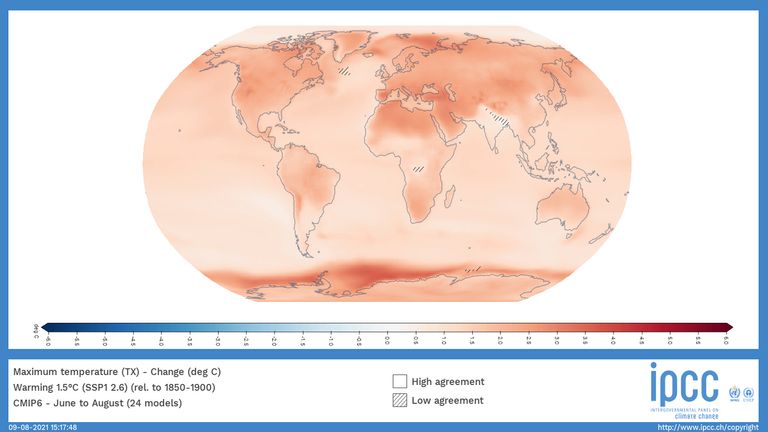 We have the power to do something about climate change Most adaptation needs will be lower for global warming of 1.5°C compared to 2°C. There are a wide range of adaptation options that can reduce the risks of climate change.
You may think all of this is quite daunting and that as an individual you can have little influence on the impact of climate, but you can and here are some simple ways how:
Vote – check out your local and national governments' policies and their track records on environmental action. Many governments are still not doing enough, Vote for change.
Sustainable Investments – From tackling climate change, to equal rights and animal welfare – you can select investments and pensions based on your values.
Keep doing the little things – You may not see how small actions like recycling a piece of plastic or eating meat free for a day can impact the environment, but it really does. All these little things multiplied by all of us soon adds up to significant impact.
As a team we continue to assess the impact of our actions on climate change and work with colleagues across the University to reduce these impacts. Here are just a few things we've been working on over the last couple of years.
The University Strategy currently being developed aims to have sustainability as one of the core principles.
We have a Climate and Environment Task Group established to make recommendations to Senate and Council on additional opportunities to address our impacts on the environment and contribute to the wider UK and global impact.
We are a signatory of the Sustainable Development Goals accord, we monitor and report on day to day activities which support this.
We have an internationally certified (ISO14001:2015) Environmental Management System which:

Seeks to identify the impact we have on the environment

Sets objectives and targets to manage, mitigate and reduce these impacts

Provides policies and procedures for staff and students to support the embedding of sustainability in our day to day operations

Energy Strategy and Decarbonisation plan for the estate.
Check out our page for more information on our Climate response
It's easy to find this report unsettling but is important to note that there is hope and we still have the power to make the changes necessary. Every action the world takes to reduce greenhouse gas emissions will make a difference. With COP26 coming up in November the world has an opportunity to really set out actions to lead us to a sustainable future.
"If we combine forces now, we can avert climate catastrophe. But, as today's report makes clear, there is no time for delay and no room for excuses. I count on government leaders and all stakeholders to ensure COP26 is a success."

UN Secretary General António Guterres
One thing for sure is the scientists have spoken, what happens next is up to all of us.
Sustainably Speaking
Loughborough University Sustainability Blog