Marketing and Advancement Internships: Advice from our current Interns
We're looking for motivated and talented Loughborough University graduates, final-year students or placement students to join our award-winning Marketing and Advancement team at a top 10 UK university.
Does this sound like you? Well, before submitting your application, we asked our current interns to give you their top tips for applying for a role, a brief overview of their current internship, and what they'll take away from this incredible experience.
Becca Ayres
Graphic and Digital Intern
My role as Graphic and Digital intern with Creative and Print Services has included a range of different responsibilities and tasks. I have been involved in branding for Staff Networks, illustration for Christmas cards and maps, social media assets, art direction of photoshoots, print materials, animation and so much more. I am thoroughly enjoying my internship and the variety of opportunities and skills it provides, no two weeks are the same and I continue to grow and learn throughout the year.
Top tips for applying
(for the Graphic and Digital intern position)
Applying for placement can be a stressful and disheartening experience, but rest assured that the right role will show up for you if you keep looking. My top tips would be to cater your cover letter and CV for each application and be selective with your portfolio. Rather than including any and every project you have ever worked on, choose a select few highlights that show a range of skills and reflect the type of work you want to be hired for.
How will your internship benefit you in the future?
My placement within CPS has equipped me with a huge range of new skills, both technical and social. I have gained so much confidence in myself and no longer feel anxious to put forward my ideas, I have a better understanding of working in a professional studio and communicating with clients. I have also hugely broadened my skillset in design, which will not only allow me to produce the best possible project outcomes in my final year at University, but will also greatly improve my employability once I graduate.
A lesson you will take away from this year
Some key lessons that I will take away from this year are to not be scared to voice my ideas and to value myself as a key member of a team, to grab hold of every opportunity available to me, and to put 100% into every project I work on.
Gemma Stewart
Alumni Engagement Intern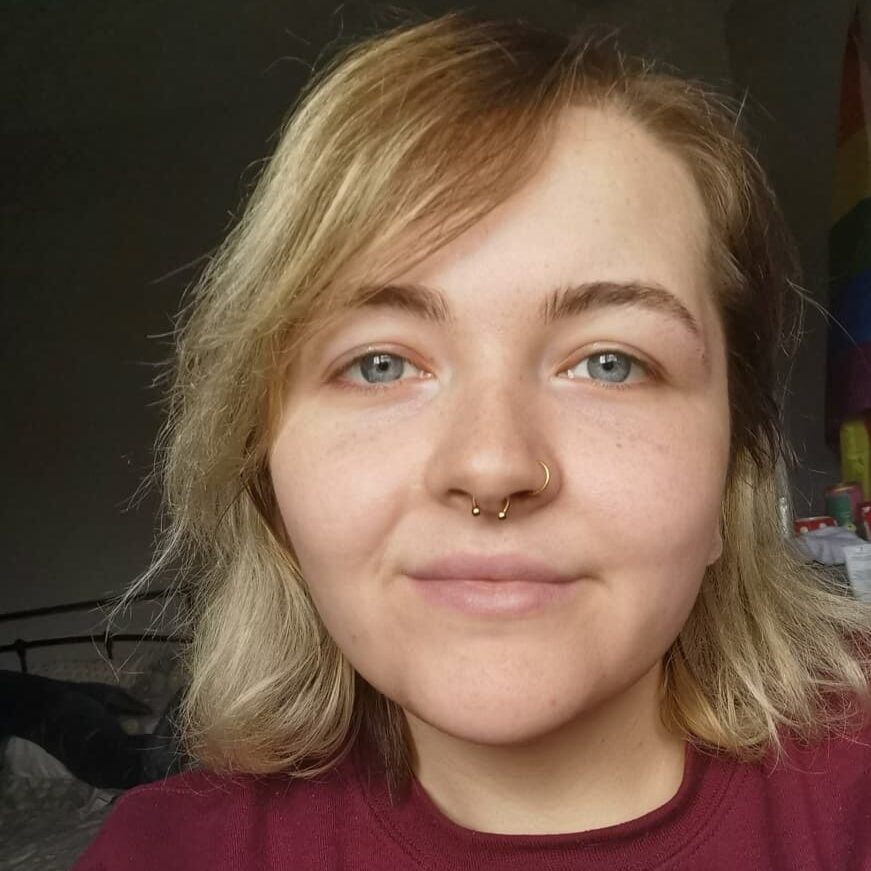 My role as the Alumni Engagement Intern is an experience that will benefit me throughout both my return to study as well as my future employment. There is no typical day with my role, one day I can be writing news stories and answering enquiries from alumni, the next I could be attending a huge event with some of our most prestigious alumni.
Most memorable moment
In the office, we currently have a teddy bear that we were given by an alumnus of Loughborough College (now Loughborough University) who had come onto campus on a trip from France, as the only person from my team in the office that day (due to dynamic working), I met with him, and we shared a fascinating discussion about his experience as a student in the 50s versus my experience as a student who had started in 2019, and how COVID had cut my first year at University short. He had graduated in the 50s, and wanted to give us the teddy bear, who was the mascot of the Water Polo team at the time, and that he had kept it safe all these years along with photos of his teammates. While it was a quick moment, it was certainly a lovely experience.
What have you gained from your internship?
Where to start? As a total data geek, this internship has allowed me to gain experience in many different areas that I am passionate about, most notably the data entry and management of the University's database with 190,000+ alumni records.
During my studies at Loughborough, I had learned about database management, however mostly in theory. Having the ability to work closely with such a huge database has taught me so much about how data is handled in a professional setting, in accordance with GDPR and data security.
Similarly, with a lot of my responsibilities such as social media management, article writing, and administration, I had had some experience through societies, my course, or previous employment, but learning about how to apply my prior knowledge and experience in this professional setting has made me realise the difference between theoretical and practical experience.
How will your internship benefit you in the future?
The sheer quantity of experience in different areas will definitely benefit me in the long run as I go on to my final year and begin to apply for graduate roles. Many other internships may focus on one specific area, such as social media or finance, but my internship has provided me with a balance of data-orientated and creative experience.
As someone who has come from a retail and hospitality environment, adjusting to an office environment heavily reliant on independent working was certainly a strange experience. Going back into my final year studies, the ability to plan my time and actions will be crucial, so with this internship, learning how to do this efficiently will definitely benefit me in the near future.
Probably the element that will benefit me the most is my personal growth throughout the internship. As someone with Generalised Anxiety Disorder, my self-confidence and self-doubt are probably the areas that I struggled with most going into this role, even now I still find myself second-guessing myself, but something that will forever remember is my manager telling me that I need to "be proud of my achievements and not to brush them off" in a review meeting. This definitely set something off in my mind, and from then I've seen such a change in my confidence and willingness to speak up in situations that I had previously approached with caution.
Saagar Sutaria
Web and Digital Intern
Working as the Web & Digital Intern offers a whole range of exciting opportunities. The nature of the role means that you can be involved in anything from social media and web development to photography and videography. Having this flexibility and scope has allowed me to develop a wide array of skills, improving my abilities holistically, rather than in one specific area.
Top tips for applying
I am a firm believer in things happening for a reason. If you put in the utmost effort into all your applications, you will eventually secure the best suitable internship for you.
Applying for the Marketing and Advancement internships is slightly different. You will not need to upload your CV like you may have for other applications. Instead, there will be a form that you will need to fill in. I would advise that you carefully fill this in, checking your responses as you go along. For the more open-ended or long-form answers, it can be beneficial to come back to them on a different day and analyse them with a fresh pair of eyes. This will help to refine and improve your answers. Be concise, whilst still endeavouring to explain why you would be ideal for the role. A major factor in doing this is to read the job description and criteria thoroughly. Attempt to meet as many of these criteria in your explanations and answers.
Most memorable moment
The internship, as a whole, has been a great experience. When you're involved in a variety of projects and areas, it is hard to pick one that is most notable. However, I would say that my involvement with the Photography & Videography team has stood out particularly. This is because it is an area that was of great interest to me, but I had never explored in much detail, partly due to barriers of entry and lack of opportunities. Having worked with the team, I have become increasingly comfortable in my abilities to shoot and do things like colour correcting and grading raw footage. This is a direct result of what I was taught by the team.
Another area that has significantly stood out is the web development work I have done. This includes building websites, analysing and improving existing pages, and more. My strong eye for detail, in my opinion, has aided in my success in this area. I have very much enjoyed learning the content management system used build the Loughborough University website(s). Prior to this internship, I only had some basic knowledge on HTML coding. Due to my involvement with the Web Development Team, I have been able to learn more about both HTML and CSS, which has been an interesting aspect.
A lesson you will take away from this year:
A key takeaway would be that you should always take up an opportunity, even more so if it lies outside your comfort zone. I believe that it is under pressure where you can thrive the most. Sticking to just what you are good at doesn't lead to much development. Your internship should be all about trying to diversify your skillset and become a well-rounded individual.
Emily Rigden
Student Recruitment Intern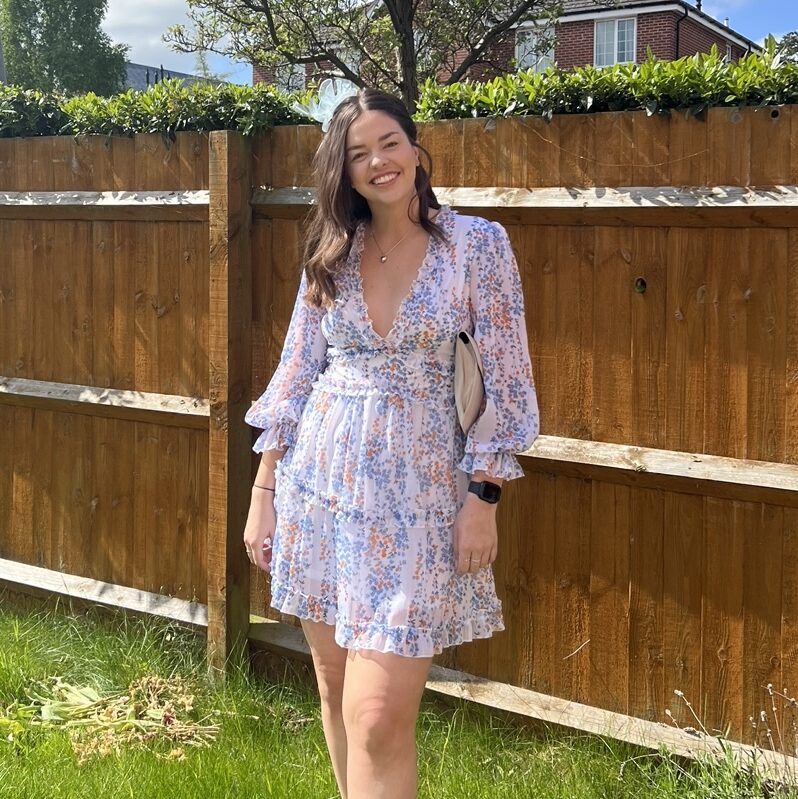 The student recruitment interns supports a wide range of outreach and recruitment initiatives to help raise awareness of Higher Education and Loughborough University. I have been able to represent Loughborough at UCAS and Higher Education fairs, had the opportunity to talk to prospective students about applying and studying at university, and give presentations.

I really enjoyed the role as you get to work on various projects across the team with autonomy, which means that every week is different. You develop a wide array of skills that will not only benefit you in the role itself but in your future career.
Top tips for applying:
Show your passion for Loughborough and the higher education system. You could use examples from when you were on a committee at Loughborough or from any paid employment you may have, these will also show how you can meet the job requirements listed in the job description.
Most memorable moment:
Working my first ever solo event… and it was a success! This was 3-4 weeks into my placement and I was still using my Loughborough prospectus as a bible, but it went really well. I had so many inspiring conversations with prospective students and parents. Which made the 5 hour round trip worth it.
A lesson you will take away from this year:
If you want to try something, then you have to be open to new opportunities. It is important to have the confidence in sharing your ideas and opinions, and don't be scared to ask for help or advice – especially when you have the benefit of very supportive colleagues around you!
Georgia Duthie
Student Recruitment Intern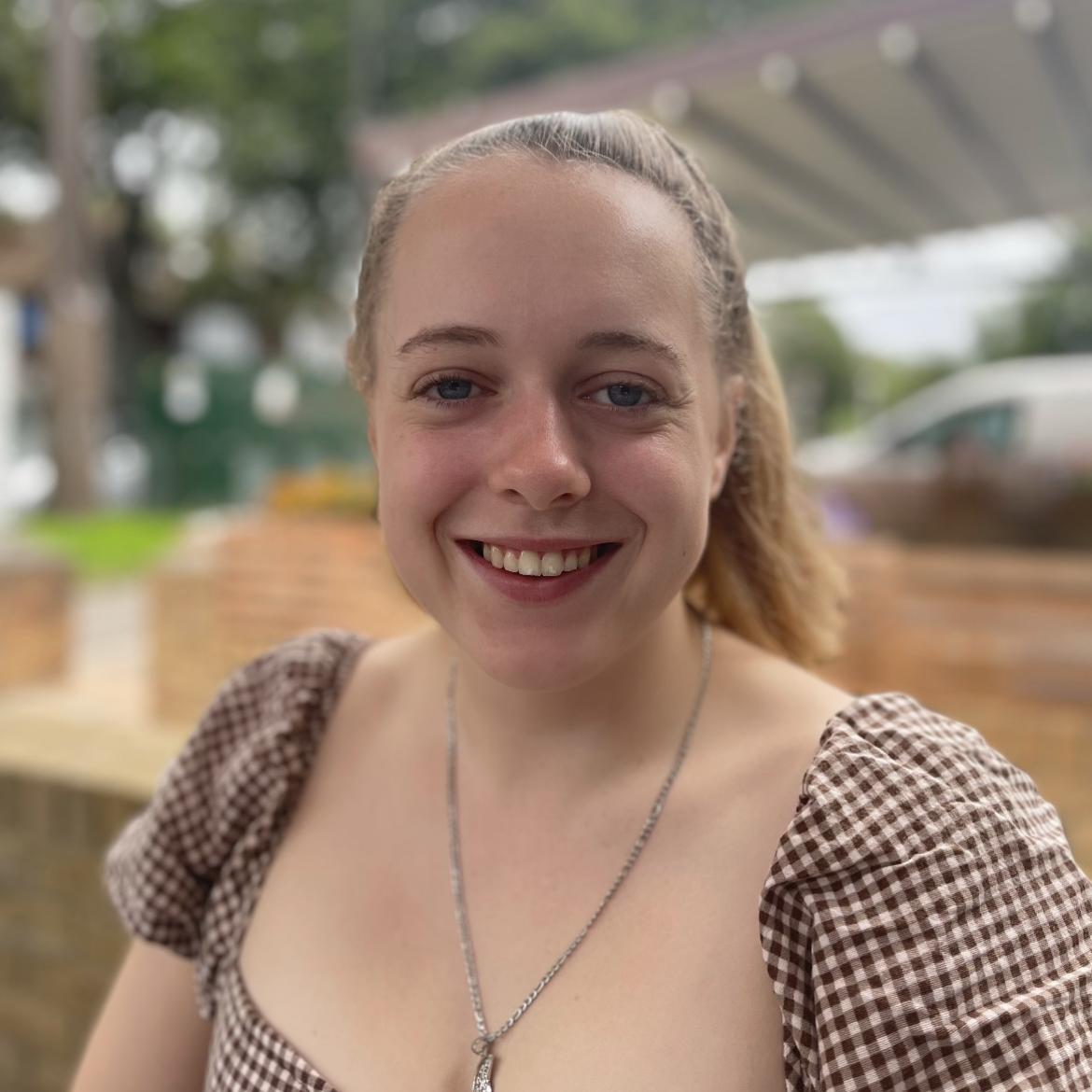 Despite the role being title student 'recruitment' intern, I actually work on projects relating to a wide range of areas. Recent projects that I have undertaken are: the creation of subject-specific presentations, resources and lesson plans to increase interest in certain subject areas; completing market research tasks covering everything from scholarships and bursaries at Russell group universities to STEM subjects and their modules at over 20 different institutes.; attending Higher Education Fairs, UCAS events and community days to promote Loughborough; presenting talks about a plethora of topics relating to HE such as Student Finance, the UCAS Process and the benefits of university; starting and managing the social media platforms for the team, and mentoring Yr12 students throughout their further education and journey into higher education.
Top tips for applying:
Be passionate about Loughborough – understand what makes this university stand out from others
Get involved – Make sure you get involved in different aspects of the university, the broader your understanding is of the opportunities available, the better your advice and guidance to others will be.
Be understanding – university is not for everyone and although we are employed by the university, our main job is to help students make the best decisions for them. Be well versed in other forms of Higher education, and alternatives.
Be confident – you will be giving presentations on a range of topics, from student finance and the UCAS application process to specific courses offered at Loughborough. You obviously don't need to know about these things when you're applying but make sure you give off the same confidence in your interview, that you would need to present.
Know some facts – when I was applying for this placement it actually began as a general application to Marketing and Advancement, which meant that I had an interview with multiple departments such as Alumni, School of Business, Web and Digital and Student Recruitment. Take a look at what these departments do and how you would be able to help!
Don't be afraid to try something out of the box! – After the interview stage there is often another stage of the application that requires you to get somewhat creative – don't be afraid to show your skills!
Most memorable moment:
This team is extremely social which is absolutely amazing! I would say that my highlight was a trip down to Brighton for Sussex UCAS with one of my colleagues. We had travelled down the night before the event to get set up and ended up going out for dinner and drinks before heading to our hotel. Not only did we have great food, but we had a really nice conversation about my plans for the future and what I wanted to do after graduation. At the start of that conversation my answer was 'I have no idea!' and by the end I was looking up masters programmes and graduate schemes! I never thought a trip to UCAS would help me sort out my own future!
A lesson you will take away from this year
The environment that you work in and the people you work with are really the make-or-break factor as to whether you will enjoy an internship. Any opportunities or job prospects I have in the future will have to live up to the experience I have had in this team, and I know I shouldn't settle for anything less.
I am very meticulous when it comes to planning and I always told myself that this was a bad thing, as people always aspire to be spontaneous and 'go with the flow'. Since doing this job I have come to realise that this is not a downfall at all, in fact, I have been praised multiple times for this quality! Being organised and writing plans and to-do lists is a great skill that many professionals aspire to have, so my team have really taught me to embrace it!
---
If you would like more information about the Internships within Marketing and Advancement, click here.
To apply, click here.
The application deadline is the 12th June.
Good luck!
Loughborough Life
The Loughborough Life blog features all the latest events from across our campuses. Find out what's happening near you and get involved.