Art in Quarantine: Has COVID-19 truly compromised galleries?
By Tom Rowland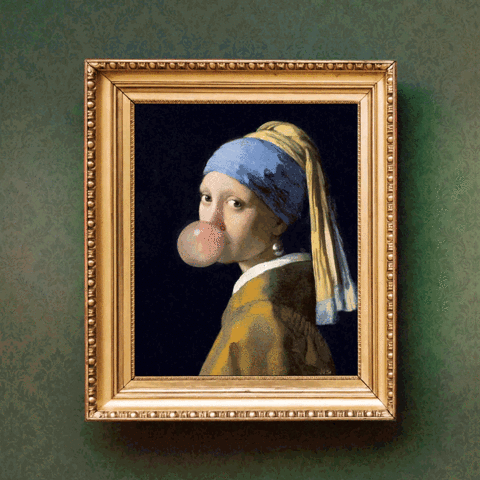 During the pandemic, artists have explored a variety of ways to exhibit, share and sell their artwork. Arguably, the pandemic has created diversity in how art is distributed removing 'pressures' to exhibit art within a traditional landscape and has encouraged people to consume and experience in a variety of digital ways.
Since the rise of social networking, there has been a steady surge in the development of online galleries. The once elitist space of the traditional art gallery has embraced using digital platforms to provide accessibility and encourage new visitors from a mainstream market. Since the global lockdown began major institutions have relied on technology to continue exhibiting art with traditional exhibitions being entirely halted until at least the summer of 2020. Even after the light switch effect of multiple lockdowns, this has created a toll on galleries and museums. Our cultural institutions, like many other sectors and industries, have been forced to become digitally dependent.
Galleries have been forced to question and challenge how art is consumed. Major institutions such as the RA are providing free virtual tours of exhibitions and highlights from their collection, most recently Waterhouse's A Mermaid'. Inviting audiences to "Spend 60 seconds exploring the dark mythology behind… 'A Mermaid'", the video exhibition provides a concise snapshot of the history behind the artwork and how it was inspired by Tennyson's poem "The Mermaid", additionally the visuals are accompanied by siren-like music. Overall, these features allow the audience to connect, immerse, and engage within the artwork not only from a historical perspective but through adding sensory elements like sound.
Alternatively, the V&A Dundee invited the public to "Enjoy the museum at home" offering learning resources and art initiatives. Their latest feature is titled "Farewell, Mary Quant" an immersive experience about the legendary British fashion designer. The V&A encourage you to engage with the exhibition with the array of video content but, have added a section labelled 'Curator Insights'. This is an additional aid to help the audience explore and engage the themes of the exhibition which can be insightful to a mainstream audience. Additionally, the subject, Mary Quant is notorious across multiple industries, therefore, the interest in this exhibition could go beyond the traditional audience of the art gallery.
There is also the option of engaging with art using VR, Nottingham Contemporary have employed VR to create as much immersion as possible. They highlight that you can "virtually walk around our exhibition" with the aid of V21 Artspace which is a technology initiative aiming to create a bespoke, fully immersive 3D virtual gallery. Their current exhibition deals with the legacy of Grace Jones and includes 200 works of art, archival footage, film, fashion, and music. As with Quant in the V&A Dundee the notoriety of Jones creates interest for the gallery and hopefully will gain a diverse audience to the exhibition including art lovers and fans of Jones. The implications of using VR attempt to re-create the 'normal' and differs from what has been offered by other gallery spaces. However, using VR could be quite costly for the galleries and smaller institutions may not have the resources or funding to achieve this experience.
Yet, no matter what funding or resources galleries have they are trying their best to adapt to the 'new normal'. The pandemics sheer longevity means galleries will have to continue adapting as the future of face-to-face remains doubtful even with the 'Lockdown Roadmap' announced by Boris Johnson.
The narrative of COVID-19 has furthered the gap between established institutions and independent artists. Major institutions that already had an established digital presence and resources have been able to build on what was already in place. Yet, this is detrimental for small, independent spaces that do not have these financial privileges, those institutions need to possess creative resilience and flexibility. Social media has proven a beneficial platform for the creative industries in generating publicity, following, and providing commercial opportunities which were previously unexplored or limited. This has been highlighted in the steady growth in insta-based art collectives such as TAOI Collective & SHIM Art Network each acting as a digital community where members collaborate to curate digital exhibitions. In these instances, Instagram has created accessibility allowing diverse exhibitions to go ahead without needing major funding sources.
We must also consider the possibility that diverse art practices are being compromised because of digital dependency. Can we no longer truly immerse ourselves or interact with art? And with our limited attention spans. Does the abundance of internet art make it just something else to scroll past and nonchalantly 'like'?
Therefore, while access to art is being opened because of technology, we must be considerate of the labour behind it and not just consume it in a banal manner which social media culture has encouraged us to do. Lastly, when we are reunited with the 'physical' art gallery we should continue to engage and treasure them, from the independent to the mainstream.
---
Hi, my name is Tom Rowland and I am currently studying an MA in Strategic Communication having completed my UG at Loughborough in 2020. I am interested in writing about a variety of relevant topics concerning technology, culture and society and am eager to expand my writing portfolio. You can find some of my other work on my LinkedIn profile: https://www.linkedin.com/in/tom-rowland-lboro/
The Limit
The Limit showcases the creativity that exists within the student population, creating a sense of community.