We need the views of current students to help the University shape its approach in different areas, including the development of brand new degree programmes, marketing and design concepts, and matters relating to student access and participation in higher education.
What is the panel?
The Student Panel is a new initiative run by the University's Market Research Team. We have always involved our students in these projects but the idea behind the panel is to enable us to reach out to students or particular groups of students quicker and in a more efficient way.
Once signed up to the panel, members will receive invitations by email to participate in a range of different market research activities throughout the course of the academic year.
Please note that the research run through the Student Panel is linked to independent projects run by the Market Research Team and is entirely separate to student feedback on modules, programmes or teaching that is coordinated by the University's Academic Registry or through national student surveys.
Who can sign-up?
Any current students – whether you are an undergraduate, postgraduate or research student. We are keen to get good representation across the student body.
Some opportunities might be targeted at specific students if we want to seek the views of a particular group of the student body. For this reason, you may not necessarily be invited to participate in every single opportunity related to the Student Panel.
At the start of each academic year, we will contact you to check if you are still happy to be involved with the panel.
What does it involve?
The opportunities for panel members are wide-ranging. You might be invited to take part in a quick online poll, a short survey, a focus group or one-to-one interview. In the present environment, we will be holding focus groups and interviews virtually using Microsoft Teams.
The topics of our research are varied. They might involve discussing ideas for new academic programmes, providing feedback on marketing concepts or sharing information about aspects of your experiences as a student.
There is no obligation to take part in any particular projects or a given number throughout the year. When you are invited, simply sign up to those that you can attend. The time involved in each opportunity will be made clear in advance.
Why sign-up?
Being part of the Student Panel is an excellent development opportunity. You will gain exposure to different market research methods and experience them in practice.
The Student Panel is designed to help the University get things right. Signing up to the panel is a chance to contribute to the University community and help shape direction on a range of different projects.
Depending on the nature of the opportunity and length of time involved, some projects will be incentivised. The table below gives some typical examples.
Where incentives are linked to particular opportunities, the value and any specific terms and conditions, will be made clear in advance.
| | |
| --- | --- |
| Research method | |
| Short survey | Entry into a prize draw – typically £100 and 2 x £50 voucher prizes for a survey of 5-10 mins in duration. |
| Online focus groups / online chats | Typically £15-20 voucher for participation depending on length of session. |
| Physical focus groups | Typically £20 voucher for up to 60 minutes, plus refreshments. |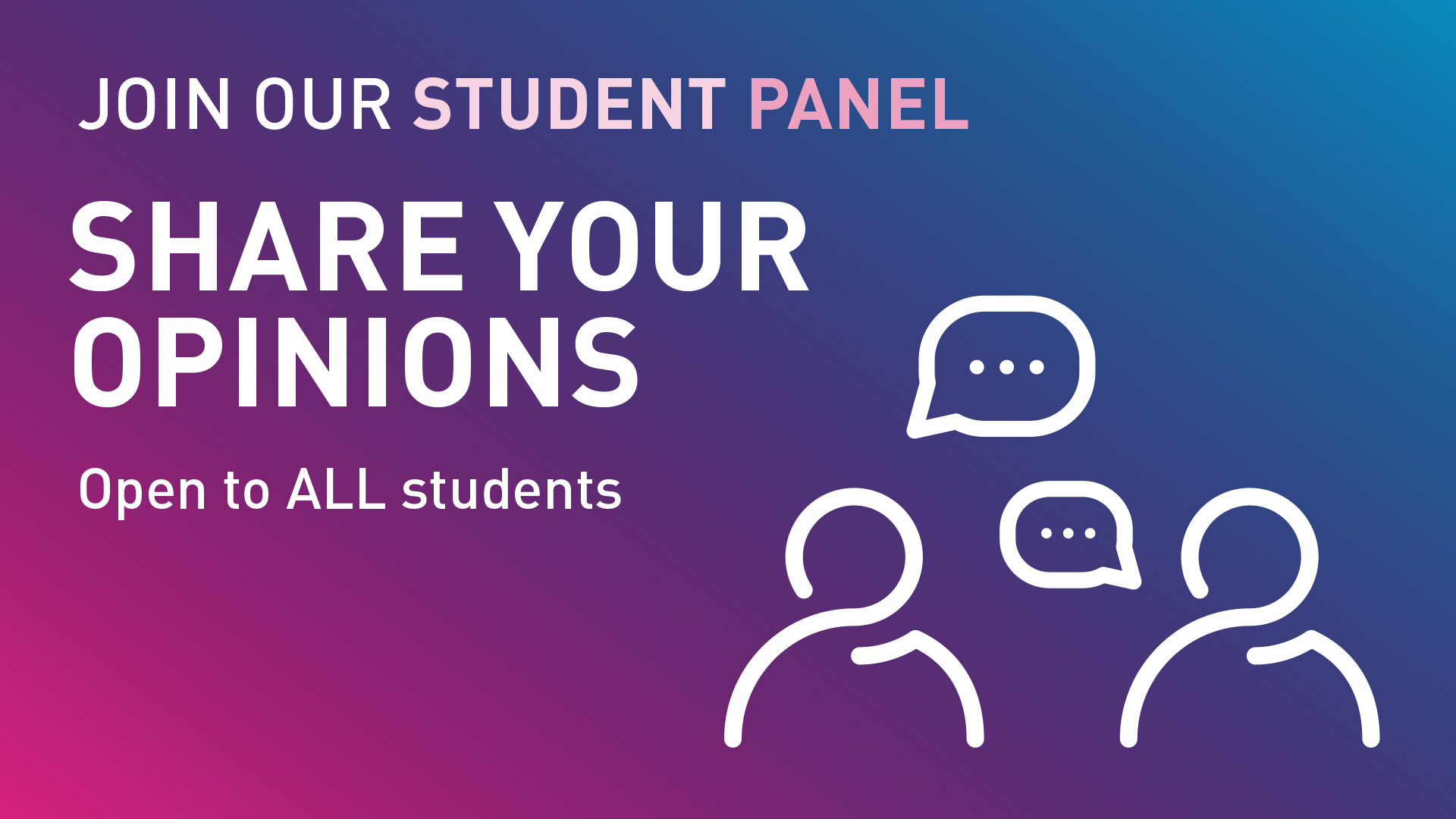 Loughborough University London
Blogging everything that's happening at Loughborough University London