Getting over that exam crunch
Even though I am currently on a placement year and when I go back to studying, my degree is fully coursework – I do understand the pressure of exams.
I have seen many a friend have that mid-May exam panic where you think you haven't done enough prep or that the exam board hates you and will magically decide to put a billion questions on the exam that Einstein himself wouldn't be able to solve. But seriously don't worry – YOU'VE GOT THIS.
I thought for this month's blog post I'd share my top 5 tips for managing stress during that exam/coursework crunch and little things that I have found really make a difference!
1. MIX UP YOUR STUDY LOCATION
Don't just work at home in your bedroom or just at the library – mix up where you study. I always found that only writing my coursework in my bedroom meant I felt like I couldn't escape work. My favourite spot to study in has always been Costa Coffee in town; they have free Wi-Fi and you can load up on as much caffeine and caramel shortcakes as your heart desires to help that 3pm study slump! Find a place that works for you and you'll find that studying can almost become a little better than awful – more like annoying.
2. GOOD SNACKS ARE A MUST
If you have good snacks you're basically set. They put you in a good mood and good stead to just get on with writing or revision. A personal favourite of mine are the Daim Cadbury Mini Eggs – if you haven't tried them before, you're welcome.
3. TAKE REGULAR BREAKS
Obvious I know, but if you're not careful washing up will suddenly become your favourite time of day just so you can get away from writing that introduction to your coursework. If I was doing my coursework at home I always found that taking breaks and actually leaving my room to go and chat to my housemates or leaving the house to go to a dance class were the best ways to shut off.
4. SWITCH OFF BEFORE BED
Don't go to bed revising or finishing a piece of coursework – it stresses me out more than I realised. Take an hour or so of downtime before you go to bed – finish that episode of Dexter or read a guilty pleasure book. I always found that taking the time to wind down before bed put me in much better stead to work the next day.
5. DON'T COMPARE YOURSELF TO OTHERS WORK ETHIC
This is one of the most important tips I think – remember that everyone works and studies differently. If one of your course friends is further into their revision than you are, don't panic – use this as motivation to get further along with yours. Constantly comparing yourself to what everyone else has done will drive you crazy – so find the pace that you work best at and stick to it!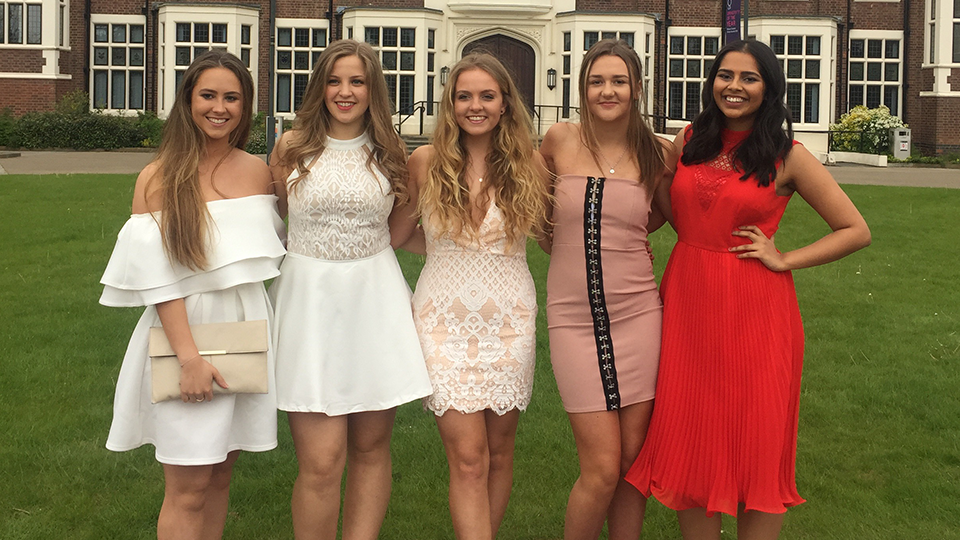 I hope that's been helpful and good luck to everyone taking exams or finishing their coursework or dissertation in the next couple of months – you've got this!
Finally this month has been pretty busy for me and the most exciting thing that happened was I went to Sweden to visit one of my best friends! I actually met her at uni and it goes to show what great international relation links we have here! I had an incredible time in Sweden and already want to go back. I also had my last LSDC Summer Ball which was without a doubt one of the best nights of the year. I'm not going to go on about how much I love this AU club because if you've read any of my previous blog posts you'll know just how much LSDC love I have. But as always, I will say, if you have the chance to join a club or society – DO IT! I've made some of the greatest friends and memories with this club that I wouldn't trade for anything! Ok sop over – have a great month!
Student Life
Find out what makes 'The Loughborough Experience' by reading our student blogs.