Loughborough Walks on Water
Hi Guys,
So it is coming up to Christmas and it seems rather strange having warm weather here in Oz. You can't really sing the song 'White Christmas', unless you're referring to your sun cream!
Here at Curtin I am near enough in love with my modules, just like last year at Loughborough.  I have learnt so many different things since I arrived, and it's all very different! It just makes me think about how great study abroad is, because I get a taste of something different but still get to return to my favourite university!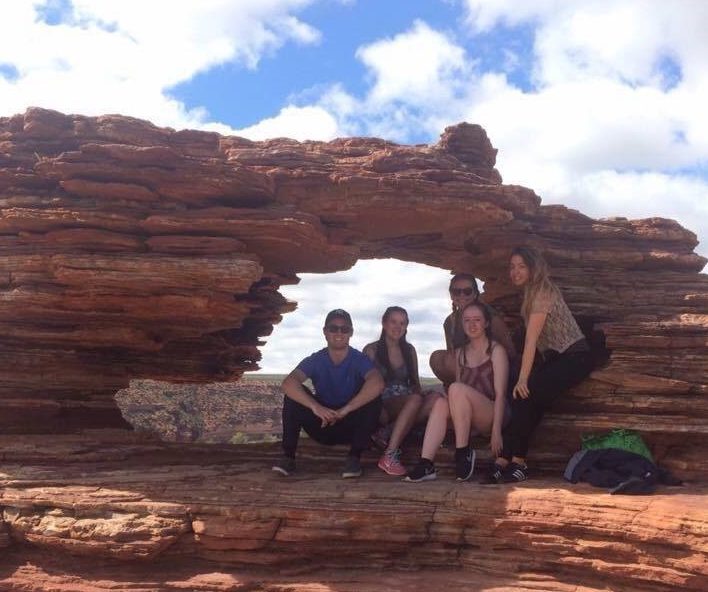 It's been fantastic here, but at the same time I will be excited to come back to Loughborough. So, I want to talk to guys about the different types of teaching here. At Curtin I have four modules or "units" as they call it over here, which are two film modules and two theatre modules. At Loughborough I only have to do three modules to get the equivalent credits, however I do have the option of doing four. I enjoyed my course back at Loughborough and I enjoy it here too, it's very much a win win for me. Loughborough seems to offer more student support than Curtin, with their English support system, one-week automatic extension with a disability, and their impaired performance claim. However, Curtin also has their own system, it's what they call the CAP (Curtin Access Plan), which gives you a two-week extension upon approved request. In my opinion, both systems are useful but I can't help but be biased to Loughborough!
Also with the way things are run here and the culture is very different. In Australia, it's very easy going, everyone has this very carefree vibe and then they panic at the last minute. Now while it's great being really relaxed, the exam period stress really rubs off on me and this is coming from someone who doesn't take sit down exams…. I kind of like the fact that my lecturers at Loughborough make sure everyone is on top of things at all times, so this manic stress at the end of the year doesn't happen. However, I can't blame anyone for getting stressed during exam time it is hectic! But to help this stress, Curtin also have the de-stress puppy petting days, I have not yet experienced this but to quote my friends: it is great! I remember going at Loughborough – it was a (sad to admit but) good highlight at the end of the year.
At Curtin you get to choose alternative when you do your classes, so for example I had the option to choose to do a Monday to Thursday week (which worked with the units I've selected here)  and have a long weekend to explore Australia! Whereas at Loughborough we don't choose, although we automatically get the weekend off and things are organised very well. All my modules communicate with each other at Loughborough (haha I mean the teachers do). This means – I don't really have four assessments at the same time. Although at Curtin, well yeah I have about four assessments at the same time, then nothing, then six assessments (I'm exaggerating) then nothing – it's manic but all doable!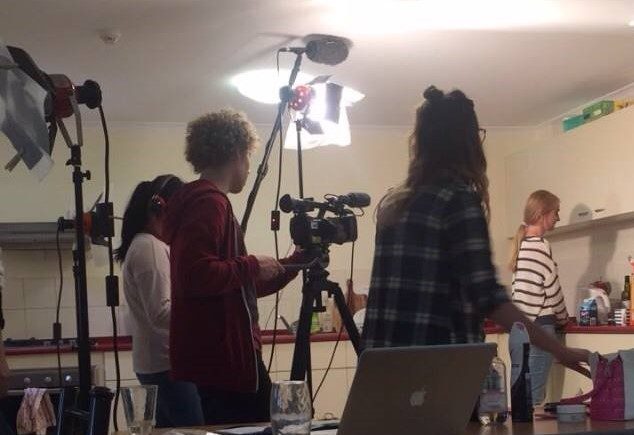 Loughborough offers you a placement year, study abroad, and a selection of modules to choose from! I found that Curtin had less modules/units to choose from which is partly why I ended up doing film/Screen Arts as well as theatre. But if I'm honest, I'm not complaining I got lucky, I'm glad I had to do film as well. I have produced a couple of cinematics since I've been here, such as surrealist films, horror soundtrack, experimental films and my favourite one which I was very excited about is my drama The Red Ribbon. I wrote the film myself, directed it and edited it with my production team. If you want to check out what I've been doing, then feel free to click the links below!
Filming was great fun! Yeah I had to clear out my room every single day, clean the kitchen every day, and get sunburnt at the beach! But it was all worth it! I literally can't decide between my theatre shows at Loughborough, or the films I've been making here! If I could put Loughborough in Australia that would probably be my ideal!!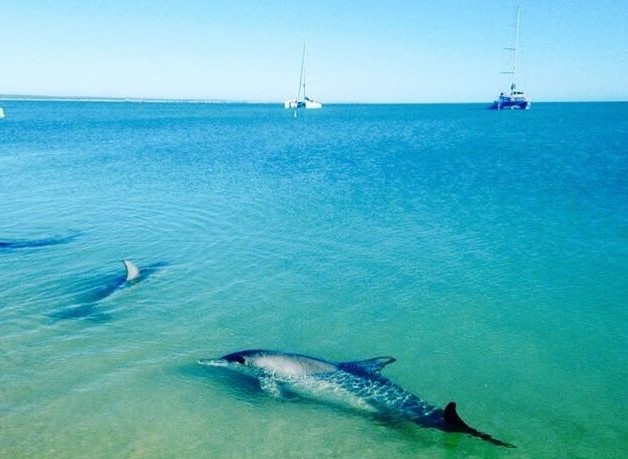 Now I miss being so close to things at Loughborough, everything here is a drive and a half away. But the things I get to see are worth it! So since my last blog about Australia, I have been snorkeling, ab-sailing, climbing up rocky hills, seen wild dolphins and sharks all in Monkey Mia! I have been to Penguin Island; saw the 'little penguins' which are basically fully grown penguins which look like babies (awwh). This is also where I fell asleep in the sun without Sun-cream on (oops).  I have also been to Rottnest Island, went bike riding, seen a baby quokka (lots of quokkas, they're everywhere). Oh and in-case you don't know what a quokka is… I'd say it's a combination between a rodent and a kangaroo and is by far the happiest animal I have ever seen. They are super friendly! I swear they were the one asking for the selfies, not me…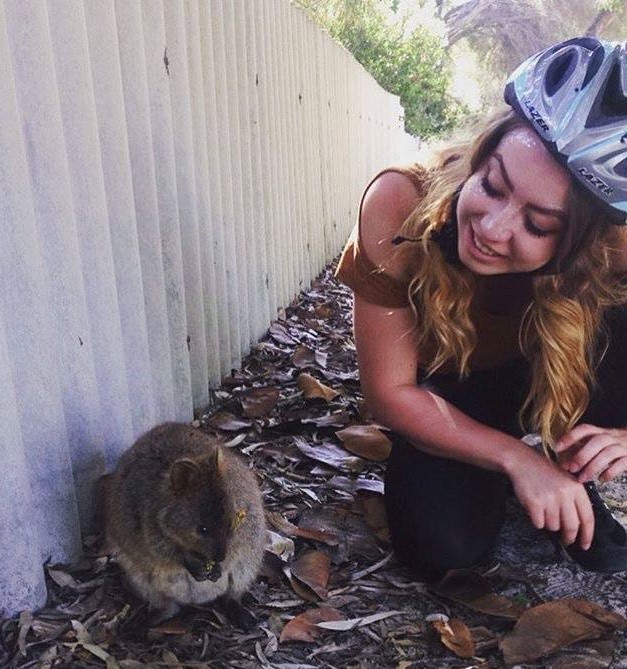 Oh and so so so so excited I have just booked a trip from Cairns (the Great Barrier Reef), to Brisbane, the Gold Coast, Byron Bay, to Sydney (and I must  visit the Sydney Opera House), and to Melbourne!
And after that trip if  I am able to extend my "Australian Visa"  I am looking to possibly go to Holbart, Adelaide, Kangaroo Island! And then maybe even New Zealand.
So yeh! Australia is 100% up there, would not swap this opportunity that Loughborough has given me for the world.  But even though I'm surrounded by water, I still want to come back to the place that walks on water (cheesy but true).
Student Life
Find out what makes 'The Loughborough Experience' by reading our student blogs.