Results, reality, responsibility!
So we've reached the end of the academic year and I expect a lot of you are thinking about the year ahead. For some, that is the stress of final year and for others, it's just starting out. A-levels for me seem miles away from where I am now, but I still remember the stress and the pressure of getting into university.
What to do on results day…
A-level results are falling on the 17th August and my guess is a lot of you are quite nervous, which is completely normal. I remember it too well, you just finish with the stress of applying to UCAS and then you're rewarded with the anxiety of results day. It's fab, isn't it…  But when I did make it into university it was suddenly all worth it! It is the best and most rewarding feeling that you only have to look forward to.
Now don't get me wrong, I know a few people who got their second option instead of their first. Some of you will be gutted whilst others will be happy with either choice.  One of my friends actually didn't make the grades for her first choice. I told her to make the most of her second option and be excited about the fact she made it into university. I know it's easier said than done when you're sat on the other side of the table. But fortunately, she  made the most of her opportunity and a few months down the line she was stating she "couldn't imagine being anywhere else"
Say you don't end up receiving your predicted grades, or you have changed your mind since making your UCAS choices, or maybe you applied after the main UCAS deadline. The UCAS Clearing takes place directly after results day. To get in contact you should ring 023 8001 1722, to speak to admissions about universities with available places for you. You can also find Loughborough's Clearing website here. Even though this may seem like a daunting position to be in, you never know what might come out of it. And if clearing turns out not to be the choice for you why not look into College, Apprenticeships or even taking a gap year?  That was my back up plan, if I didn't get into Loughborough I planned to re-take exams and use the year to develop my creative skills in work, volunteering and travel.
For now, think positive, remain neutral and know that whatever happens, it will all work out!

Starting University
So the reality about settling in is that the experience isn't exactly the same for everyone. Some people take to university like a duck to water and some more like a rock to water. And if I am now being honest with myself I was the sinking rock. I remember actually thinking about leaving university at one point. I mean I didn't know anyone, I missed my family, friends and was with a load of strangers I didn't want to talk to about how I was feeling… Sometimes you just can't reply to the friendly corridor chat "how are you" with "actually not great, I have no friends and I miss my mum". Anyway coming from this, one day one of my friends turned round to me and said exactly this. I didn't think she was weird nor did I judge her in any way. In fact, I was pleased and respected her for opening up to me. It made me realise just how a lot of people are actually in the same boat. Everyone has similar worries and that's completely normal!
Now after just finishing my second year, I couldn't be happier about taking my mum's advice "to stick it out". Things really did get better and these past few years have really been some of the most amazing years in my life. I have achieved so much in such a short amount of time and really developed myself as an individual. I have grown in confidence and widened my experiences; from achieving some 1st's, to travelling Australia, to accepting my placement for my third year.
Remember not settling in straight away is ok, even if it can come as a shock, it did to me I'd considered myself quite outgoing and sociable. It can take time to get used to university life, but it's worth it in the long run.  University is such a great place to provide you with incredible experiences which are usually not available to you anywhere else! My best advice for settling in is finding positive people to keep around you. And the best way to find them can be to get involved with new activities whether that be societies or even volunteering.

Living
Cooking for yourself, washing, cleaning and budgeting. It all seems a little weird when moving away from home. Your mum's suddenly not there to motivate you to do the washing, suddenly if you don't do the washing well believe it or not the washing won't get done. You can't wear 'yesterday's outfit' every day, unfortunately. Well, you could but I'd imagine that wouldn't be a pretty sight, or smell even. My first advice would be, get into a routine, making sure you wash your clothes just before you're on your last pair of underwear. Commando's not always the best look!
In regards to cooking for yourself, I have met people who are not even sure how to work a microwave to people who are working from a Jamie Oliver cook book. Both baffle me, I'd say I was kind of average at cooking I can cook but nothing too fancy. So being an average cook, YouTube tutorials often come in handy. My parents also bought me a student cookbook which did surprisingly come in handy. Also if we're being honest you can probably tell your mum now that she will receive at least one phone call at some point in the year where you're just "checking" things you kind of know but think she'll probably know better. Maybe tell her to expect a phone call starting something like "oh never mind I just didn't turn the plug on, the toasters not broken see you later" or "you know that red top you told me not to put in the wash, well I kind of accidentally did, but it's ok I like red socks".
Budgeting can be another worry, but surprisingly if you do manage your money you're never really going to be living off a tin of beans for the week, well unless that takes your fancy. Say I go out for dinner one week, I know my shopping will consist of pasta, salad and very basic things for the week. Whereas if I don't go out for a meal that week I can get smoothies, fresh food etc. It's give and take. Say there's the summer ball, a night out, a society I want to join the money is again give and take. To be honest I've never really felt poor and all these jokes about students living off bread and butter I have yet to see it, although some people do use their money up extremely fast so it's not surprising. Finally, if you do need help organising your money there is Student Advice located in the Bridgeman Building. If you ask for the Student Finance Office they can you show you different ways to manage your finances.
So bear in mind you don't need to know how to look after yourself by week one, you don't need to settle in straight away and there's always a second option on results day. You have the rest of the year to get yourself together, first year is all about development and making new friends, you really have nothing to worry about. My final bit of advice would be to head into fresher's with an optimistic mind set, remembering that everyone is in the same boat and that it is very likely that things will work out for you in the end!
Goodbye and Good luck!!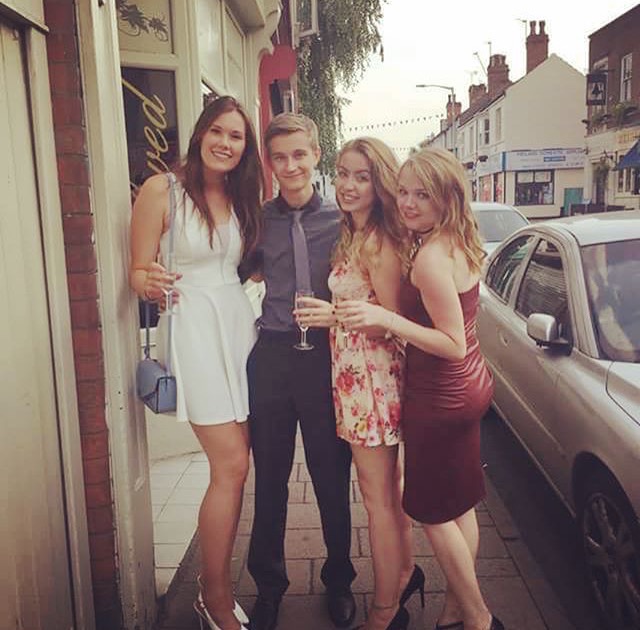 Student Life
Find out what makes 'The Loughborough Experience' by reading our student blogs.