Hi all, so it's September and that means Australia is getting warmer (not complaining)!
It honestly seems like yesterday I arrived in Perth, but I've been here for two months now, which is the longest holiday ever. It's genuinely like a completely new world. I can't express how much it feels like I've just borrowed someone else's amazing life for a period of time!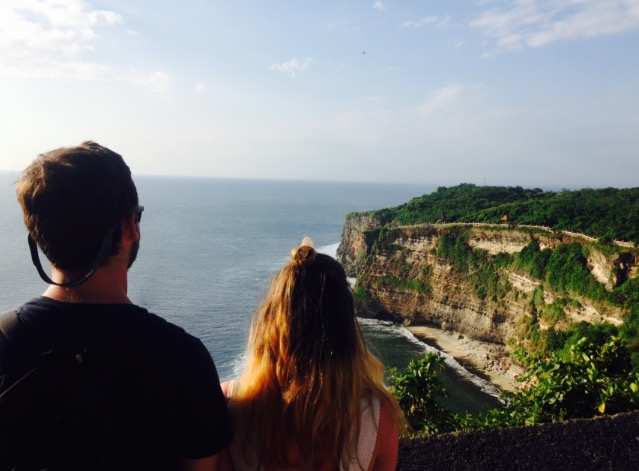 Recently my travels have taken me and my friends to Kuta in Bali! We stayed in a hotel with a roof top pool, in incredibly hot weather – my lobster looking skin can tell you that! The place was full of cute little alley ways with market stalls, the whole area smelled of freshly cooked food! There were pool parties, beach trips and a lot of sunbathing (again not complaining). I also paid $5 for a full back massage – everything was ridiculously cheap. But Indonesian Rupiahs work in thousands, so at first I felt a strange sort of panic as I needed to do a double take on my 48,000 IDR bill for my diet coke!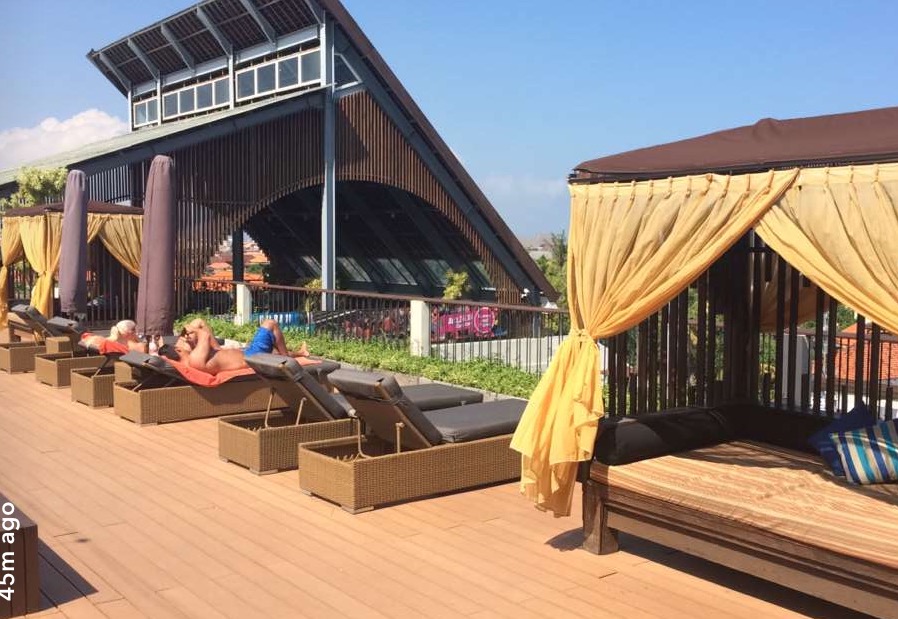 Day three in Bali was probably my favourite; we travelled all the way to the Elephant Sanctuary in Ubud. We got to wash the elephants, bathe with them, ride on them, feed them bamboo and take photos with them. Oh and one of the elephants wrapped its trunk around my legs for the photo, which ultimately made my week. We then hiked up to the Uluwata temple, saw the monkeys and got to wear cute little purple and green robes around our waist. It was beautiful, but we definitely didn't look aesthetically pleasing in any light – it was that hot.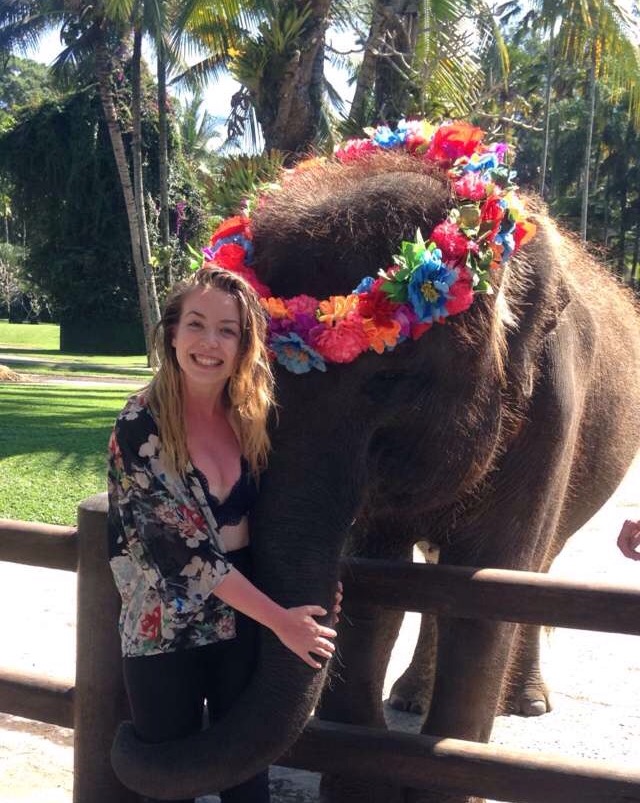 Oh and you know what's also great about studying abroad? Holiday depression does not exist; we literally did a little dance on the plane back from Bali, due to the excitement of returning to Perth!
After the trip had ended in Kuta, we remembered we actually came to Perth to study, so continued our week off with homework! However, it wasn't that bad… My homework consisted of tasks such as "write a screenplay" "create a short film", which is kind of cool to say the least. I'm always making films, screenplays, soundscapes, literally all sorts.  Now I am not going to lie, at first I felt a little hasty about the big change in unis as some of the drama modules are very film orientated rather than theatre (what I'm used to). However thankfully I went into it all optimistically, and things have turned out pretty good! I have learnt how to create a short film, with the whole lighting, camera, and sound professional stuff. I have also learnt how to edit film and write a screenplay! The screenplay is the part I am most excited about as soon I get to actually bring it to life. My first Screenplay is called the Red Ribbon, based on female captivation. So safe to say I'm excited!! Also, part of my screenplay is set at Freemantle Beach, meaning a cheeky little trip for the production team.
To support my studies, thankfully there is lots of student support here, although unfortunately not as much as Loughborough… Curtin University have a learning centre, a disability office, and International student service. Support centres are there just in case you need help with writing an essay or have any general questions about your life at university. I am shortly looking to book an appointment with the learning centre about my essay for Collaborative Theatre, so fingers crossed somehow it will magically help me understand Sarah Kane's 'Phaedra's Love'. Wish me luck!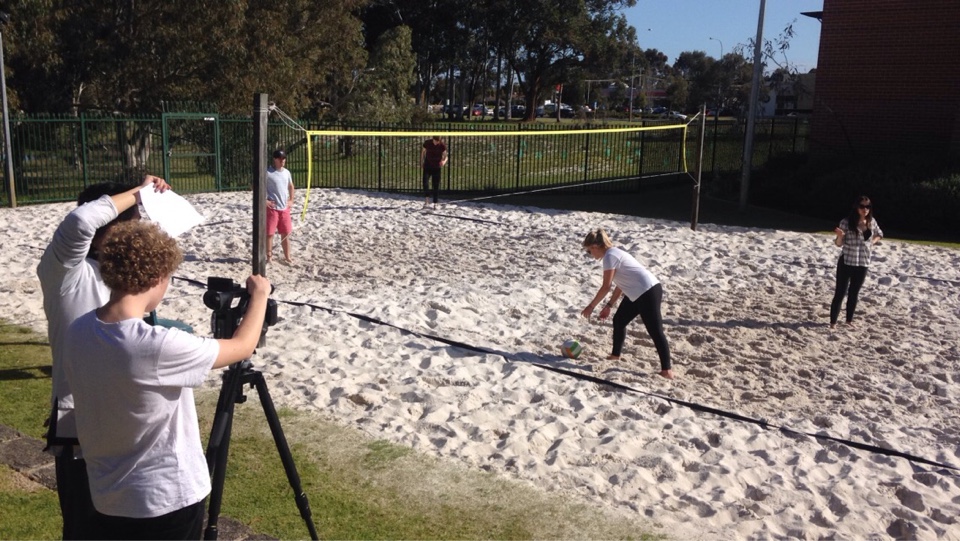 As well as academic facilities at Curtin, there are also social events. Posters are sent to our flats every week about the different events that are going on within my village. There are trips such as visiting Rottnest Island, Perth Zoo. There is free pancake breakfast day, free BBQ's and Kangaroo Curry nights. It's great! I personally love the free food nights! They have really cool food in Perth by the way…  They also eat crocodile, kangaroo and shark! Oh and they have this really weird thing called fairy bread that my flat mate showed me, it's just bread and butter with sprinkles on. (Savoury and dessert, I know madness – but somehow it works…) There are a lot of options to eat here, loads of cafés on campus, the shopping centre being just across the road. There are also really nice coffee shops here and Japanese restaurants (my favourite) dotted all over the place! Although I must admit my eating skills with chop sticks is literally my friend's comedy night.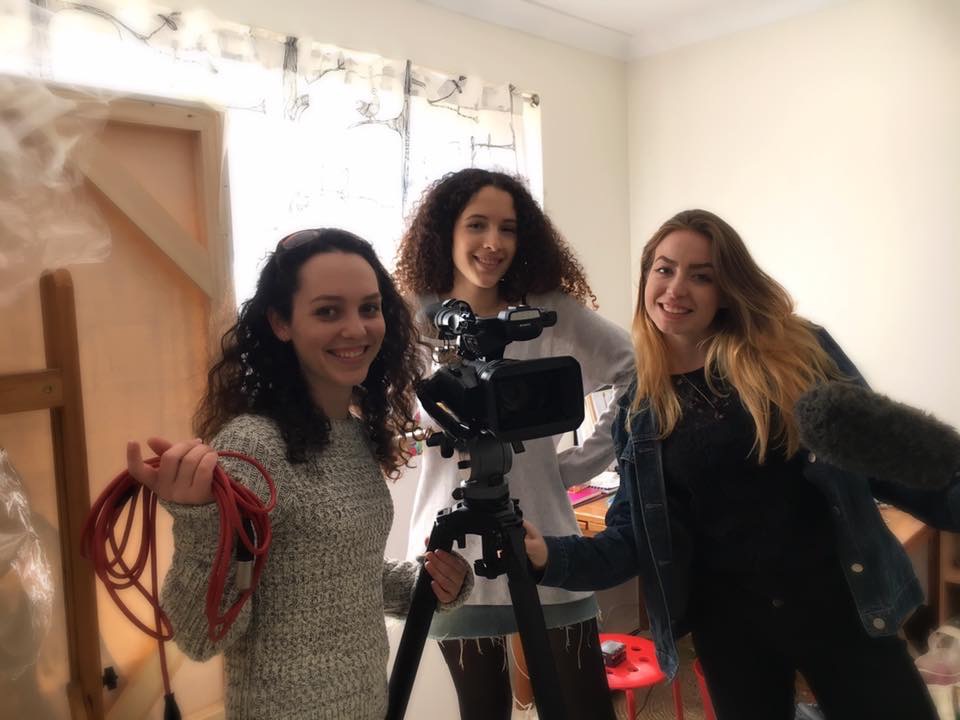 So of course I miss home, but I'm planning on enjoying this time in Oz while it lasts. It's like a continuous train of excitement. From Perth, to Bali to Monkey Mia and then hopefully to Melbourne to Sydney… Then back to England to tell everyone about my adventures and pray that my little sister has not grown up too much since I've left.
It's a fantastic experience; I would honestly recommend the adventure to anyone!
See you soon Loughborough!  But not too soon!
Student Life
Find out what makes 'The Loughborough Experience' by reading our student blogs.